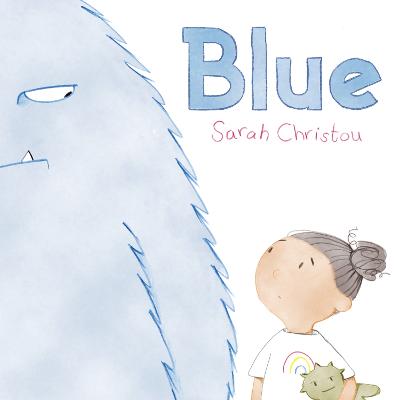 By Author / Illustrator
Sarah Christou
Genre
Mental Health & Wellbeing
Age range(s)
3+
Publisher
Faber & Faber
ISBN
9780571376360
Format
Paperback / softback
Published
16-01-2023
Synopsis
Once I had a secret that was big and monstery... I thought of it as Blue. But Blue the monster doesn't have to be scary. And he doesn't have to be a secret. After all, we all feel blue from time to time and talking about it helps.   A friendly, gentle story to help young children navigate big emotions.
Reviews
Jen
Sarah has written a beautiful book to help children understand their sad and worried feelings. In Blue, the worry feeling is a monster called Blue. Blue goes everywhere with the little girl and stops her enjoying herself. She gets shy in the park, worried at parties and nervous when on the bus. However, the little girl realises when she shares her worry it's not so bad. Her friends and family help her and Blue just becomes one of her many feelings.
I love this book and will be reading it at home with my six-year-old who has many worries. She is learning to share them and this will encourage more sharing. I will also be taking this book into the classroom and using it for PSHE lessons. Many children struggle to understand how they feel. This is a lovely way to explain that a problem shared is a problem halved.
Picture book / Reviewed by Jen, teacher
Suggested Reading Age 3+
Other titles