Chronicles of Ancient Darkness: Wolf Brother (Book 1)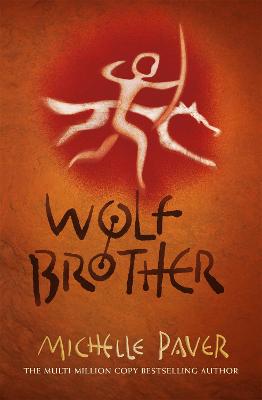 By Author / Illustrator
Michelle Paver
Genre
Historical Fiction
Age range(s)
9+
Publisher
Hachette Children's Group
ISBN
9781842551318
Format
Paperback / softback
Published
07-04-2011
Synopsis
A boy. A wolf. A legend for all time. The first book in the internationally bestselling Wolf Brother (Chronicles of Ancient Darkness) series by renowned author Michelle Paver.

Thousands of years ago, a powerful and malevolent force conjured a demon: a demon so evil that it could only be contained in the body of a ferocious bear, a demon determined to destroy the world. Only one boy can stop it...  12-year-old Torak sees his father murdered by the bear. With his dying breath, he asks his son to make him a promise. Alone, wounded, terrified and on the run, Torak must now lead the bear to the Mountain of the World Spirit - a mountain that no one has ever found before. But can Torak keep his promise.  A terrifying quest commences in a world of wolves, tree spirits and Hidden People, a world in which trusting a friend means risking your life.

Audio edition also available, read by Sir Ian McKellen.  Latest sequels Oath Taker and Viper's Daughter published in 2020-21.
Reviews
Melissa

- Age 11
I have already bought the rest of the series. Wolf Brother has a very interesting plot and I like how it is set in prehistoric times. Without spoiling anything, I like how the author builds suspense and makes cliffhangers at the end of most chapters. From the first line, it immediately pulled me in and made me want to read more. I read through the whole book swiftly and am going to be reading the rest of the series soon.
Suggested Reading Age 9+
Other titles