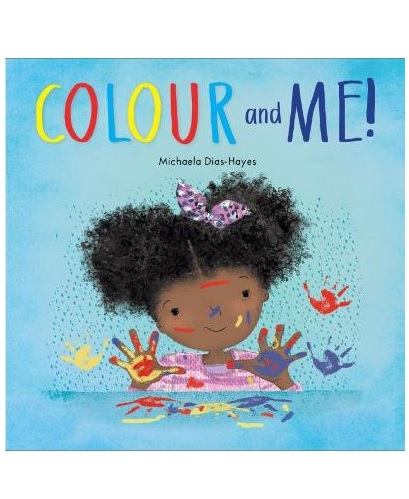 By Author / Illustrator
Michaela Dias-Hayes
Genre
Representation & Inclusion
Age range(s)
3+
Publisher
Owlet Press
ISBN
9781913339388
Format
Paperback / softback
Published
25-01-2022
Synopsis
The first in a two-book series that champions and empowers children of colour in beautifully simplistic ways. This book teached children how to mix colours, and how all three primary colours, mixed together, make beautiful brown.
Reviews
Sharon
Colour and Me! written and illustrated by Michaela Dias-Haynes is a beautiful book. Not only does it show young children the basic colour mixing of primary colours to make secondary colours but has the additional bonus of approaching the beauty of brown too.
My class were keen to try out their own colour mixing skills after reading this book and loved that nanny saw all colours as special. It was wonderful for many of the children to see a character with brown skin in a book… something we are working on across our school. The main character in this story uses paints to mix secondary colours and all three primary colours to make brown.
Michaela's rhyming text romps the reader through the pages, while the cartoon drawings bring the various colours to life through everyday objects and the main character's skin. This is a book for young children (age 3+) with an important message: everyone is special.
Picture book / Reviewed by Sharon Porter, teacher
Suggested Reading Age 3+
Other titles