I Am Malala: How One Girl Stood Up for Education and Changed the World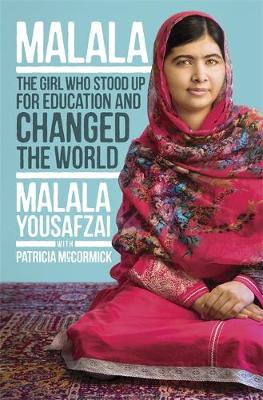 By Author / Illustrator
Malala Yousafzai, Patricia McCormick
Genre
Adventure
Age range(s)
9+
Publisher
Hachette Children's Group
ISBN
9781780622149
Format
Hardback
Published
19-08-2014
Synopsis
'Malala is an inspiration to girls and women all over the world.' - J.K. Rowling

Written by Malala in collaboration with critically acclaimed author, Patricia McCormick, this children's edition tells the remarkable story of a girl who knew from a young age that she wanted to change the world - and did. Her journey will open your eyes to another world and will make you believe in hope, truth, miracles, and the determination of one person to inspire change.
Raised in a once-peaceful area of Pakistan transformed by terrorism, Malala was taught to stand up for what she believes. So she fought for her right to be educated. And on 9 October, 2012, she nearly lost her life for the cause. She was shot point-blank on her way home from school. No one expected her to survive. Now, she is an international symbol of peaceful protest and the youngest-ever Nobel Peace Prize winner.
Other titles