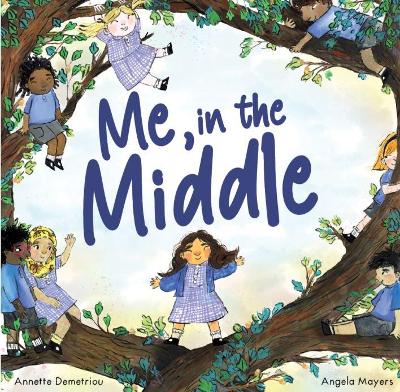 By Author / Illustrator
Annette Demetriou
Genre
Representation & Inclusion
Age range(s)
5+
Publisher
Owlet Press
ISBN
9781913339357
Format
Paperback / softback
Published
01-03-2022
Synopsis
Loosely based on an experience that the author had as a child, this picture book celebrates all kinds of families, but particuarly those of mixed heritage.
Georgie's class is learning all about familes, but when each one is asked to point to the place their parents come from on a map, she doesn't know which parent to pick. She dreads having to draw her family tree as homework, but once she starts working on it she realises how special it is that the branches stretch so far and wide! And eventually she helps to show her class that all of their roots dig down into the same rich earth - so they're not that different after all!
Reviews
Sharon
Creating family trees can be fraught with difficulties unless handled sensitively because some children, like Georgie, don't feel that they fit and really do feel 'in the middle'. Me, in the Middle beautifully addresses those feelings through Georgie and her classmates' project work on their family trees. The link with trees in the park, mentioned in the book, also leads smoothly into nature study and learning the names and shapes of trees.
S (aged 6) said that Kiki's family was like hers because her parents didn't live together any more. G (aged 5) asked if having a family like Seren's was ok to which the reply was - of course, every family is different and sometimes children live with two mums or two dads.
The diverse illustrations throughout the book really helped the children to identify with the characters and the way the actual trees were matched up to the family trees was really well done. The end page challenge of: Make your own family tree, has yet to inspire any of the children, but after reading this book, approaching this activity with a class seems much more approachable.
Picture book / Reviewed by Sharon Porter, teacher
Suggested Reading Age 5+
Other titles