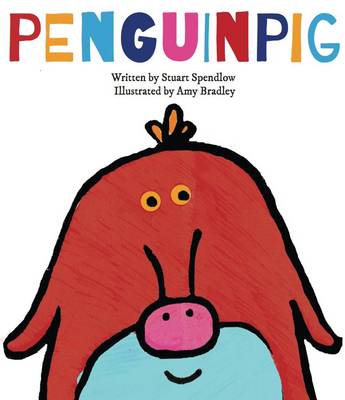 By Author / Illustrator
Stuart Spendlow, Amy Bradley
Genre
Mental Health & Wellbeing
Age range(s)
5+
Publisher
Mathom House
ISBN
9780955926242
Format
Paperback / softback
Published
30-07-2014
Synopsis
PENGUINPIG is the story of a little girl who reads of an exciting creature known as a penguinpig on the Internet. Filled with delight and intrigue, she decides that she must go and find one.  However, her parents are far too busy to take her and so she decides that she will sneak out and find the adorable penguinpig all on her own. Carefully, she follows the instructions from the website - but does she find her delightful penguinpig?
Reviews
Sharon
Stuart Spendlow's Penguinpig is a deliberately and deliciously deceptive book. At first glance, the cartoon-like illustrations by Amy Bradley make it look like a simple book, however, the narrative poem alongside the drawings have the effect of pulling the children along with the story.
My class was really surprised by the actions of the little girl and the hidden message came through loud and clear to them by the end of the book. They were full of suggestions about what she should or shouldn't have done.
This is such a useful resource for teaching about online safety in computing across all the age groups. I know my KS1 colleagues would find it just as useful as us in KS2. A truly whole-school primary resource.
24 pages / Reviewed by Sharon Porter, teacher
Suggested Reading Age 5+
Other titles