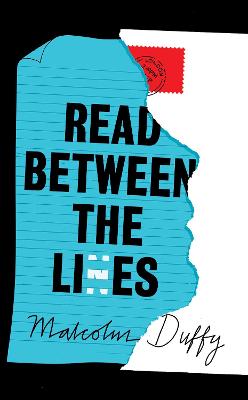 By Author / Illustrator
Malcolm Duffy
Genre
Personal Growth
Age range(s)
11+
Publisher
Head of Zeus
ISBN
9781800241701
Format
Hardback
Published
12-05-2022
Synopsis
Two very different boys, one new family, a shared struggle and a big secret. 
Ryan didn't want a new mum, let alone a new brother! But when his parents split up and his dad moves in with Naomi, she comes with Tommy - one year older, chucked out of his old school and now joining Ryan's class. Great. Suddenly sharing a home and a classroom with a complete stranger is a bit much.  Flung together, the two boys clash, but gradually realise that they are more similar than they thought. 
Prize-winning Malcolm Duffy's third novel explores the joys and challenges of dyslexia in a story full of his hallmark heart and humour.   'Duffy has a talent for imparting serious ideas entertainingly' Sunday Times Children's Book of the Week, on Sofa Surfer
Reviews
Sharon
Imagine having to go live with your dad and his new girlfriend, miles away from the rest of your family, and then her son is released from the Young Offenders Institution he has spent time in. Ryan is dealing with his mum and dad's divorce and a move to London. Then when Tommy is released, he is both curious and apprehensive. Tommy has served his sentence and is looking to start afresh; hard when your mum and her boyfriend are now living together. Plus, there's the added dynamic of Ryan, the most inquisitive opposite of Tommy, who is now residing in the family home and does not want to respect boundaries.
When the boys end up in the same class at school, secrets start to be uncovered. Tommy has masked his dyslexia well all his life; his mum has no idea he's dyslexic, Ryan does. He quickly ascertains that Tommy needs help and who better to provide that than him, a fellow dyslexic? Being asked to read in public prompts Tommy to take Ryan up on that offer and so begins a journey of discovery for both. The further unveiling of a deep dark family secret looks to threaten everything they have worked hard to accomplish.
Written with humour and empathy, this is a compelling read, one that I really wanted to read in one sitting to see how the dynamics between the two boys played out to the end. Malcolm Duffy writes with authority on the subject of dyslexia and I think this novel will be one that many dyslexics can relate to.
304 pages / Ages 12+ / Reviewed by Sharon Bolton, school librarian 
Suggested Reading Age 11+
Other titles