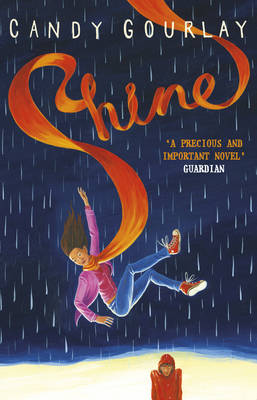 By Author / Illustrator
Candy Gourlay
Genre
Friends and family
Age range(s)
9+
Publisher
Penguin Random House Children's UK
ISBN
9781848531321
Format
Paperback / softback
Published
01-01-2015
Synopsis
Monsters are in the eye of the beholder.  Rosa suffers from a rare condition that renders her mute. She lives on the strange island of Mirasol where the rain never seems to stop. In the gloom of the island, its superstitious population are haunted by all sorts of fears . . . they shun people who suffer from Rosa's condition, believing them to be monsters. So Rosa must live hidden away in an isolated house with its back to the rest of the world, with only the internet for a social life.  But Rosa has no desire to leave Mirasol. This is where her mother died and every night she lights a candle on the windowsill. The islanders believe this is the way to summon ghosts, and Rosa wants her mother back.

One day she is befriended by a boy online who calls himself Ansel95 - and she quickly realizes that this is one friendship that can take place in the real world. Can she really trust him? What does he want from her?  And then Mother turns up at the front door.

From the author of the critically-acclaimed Tall Story comes a haunting, intense and moving novel which weaves myths and ghosts into a modern setting. As Rosa's social life blossoms, how will she seize the freedom to be who she really is?
Other titles