Sometimes: A Book of Feelings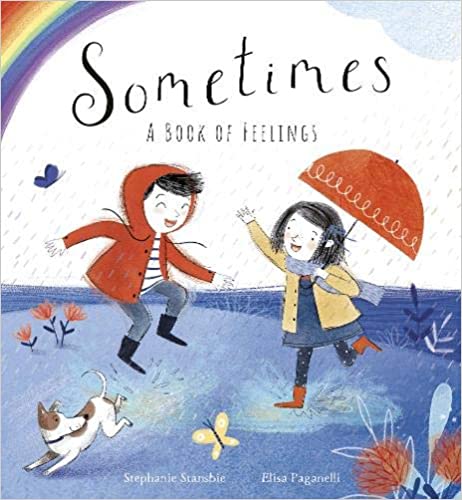 By Author / Illustrator
Stephanie Stansbie, Elisa Paganelli
Genre
Mental Health & Wellbeing
Age range(s)
5+
Publisher
Little Tiger Press Group
ISBN
9781788818780
Format
Hardback
Published
01-04-2021
Synopsis
Your body's full of feelings:like the tide, they ebb and flow. Sometimes they lift you highand sometimes they bring you low.  This heart-warming introduction to feelings follows a brother and sister as they navigate the highs and lows of their day. From fear to bravery, anger to peace, this gentle story in pictures offers a simple guide to life.
Reviews
Lauren
Sometimes, A Book of Feelings is the perfect guide for small children on experiencing and learning about their feelings. The story is written as poem and goes through a range of different feelings for a brother and sister on days out at the beach or in the garden. Each image beautifully corresponds with the feeling described so easily accessible for children. I also really enjoyed the children's dog that also shows each feeling alongside the children, which added humour to the book.
The feelings described and how it makes you feel are matched with an image to make it easier to link and talk about. I would thoroughly recommend this in Key Stage 1 or for children who have difficulties in understanding and recognising feelings/emotions. The words used are clear and simple and the images are beautifully drawn by Elisa Paganelli.
I thoroughly enjoyed reading this book and cannot wait to start using it with my class.
Picture Book / Reviewed by Lauren Maidman, teacher
Suggested Reading Age 5+
Other titles