The Haunting of Lindy Pennyworth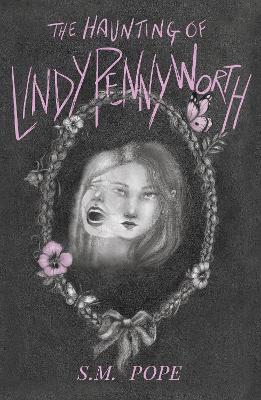 By Author / Illustrator
Sam Pope
Genre
Horror
Age range(s)
14+
Publisher
UCLan Publishing
ISBN
9781912979578
Format
Paperback / softback
Published
07-10-2021
Synopsis
Nobody believes Lindy when she says she doesn't pull her hair out on purpose. Nobody believes Lindy when she says she hears voices in the night. Nobody believes Lindy when she says her dead ancestors are haunting her dreams. Nobody believes Lindy...
After the death of her father, Lindy falls headlong into a state of grief and no longer understands her place in the world. Through paranormal rituals, Ouija boards and spiritualist churches, Lindy attempts to speak to her father beyond the grave - but to no avail. That is until she receives a 'visit' from Esme, her Victorian ancestor, who reveals that her family is under a curse that separates them in the afterlife. Determined to break it, Lindy sacrifices her grip on reality. Not everyone wants her to succeed and there are secrets that fight to remain buried alongside the dead that she seeks...
Author Sam Pope's tips for writing suspense
Reviews
Emelia
The Haunting of Lindy Pennyworth is a story set in Oxford, in England, in present day. Lindy is at college and lives with her mother in the family home after the tragic death of her father. Lindy is desperate for help to speak to her father and sets about trying to contact the afterlife. After a series of strange events her mother begins to feel that Lindy is acting out or is loosing her grasp on reality.
She tries to help Lindy by getting her to see a DR but Lindy can't stand talking to him. She believes him to be patronising. Lindy feels that her mother is not grieving and just wants to wipe out traces of her father so she is too frightened to explain. She doesn't think her mother will believe her, so she lets her mother think badly of her.
The story follows Lindy's attempts to speak with her father one more time and has twists to keep the reader interested. The story is well written but is a bit slow in places. It is a story that touches on paranormal, mystery, adventure and covers areas of loss, grief, self harming and recovery.
328 pages / Reviewed by Emelia Helliwell
Suggested Reading Age 11+
Other titles