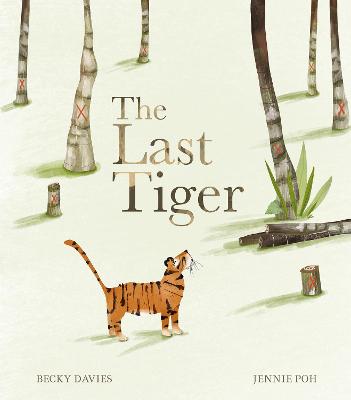 By Author / Illustrator
Becky Davies, Jennie Poh
Genre
Environment
Age range(s)
5+
Publisher
Little Tiger Press Group
ISBN
9781801041782
Format
Hardback
Published
03-02-2022
Synopsis
From the creative duo behind Little Turtle and the Sea, this powerful story is a lyrical rainforest adventure with an overarching message about extinction, endangered animals and loss of habitats in the wild.
Aasha's rainforest is changing. Trees are being cut down, and worse still, tigers are disappearing. One terrible day, Aahsa must leave her home for ever. Is she really the very last tiger? A story of one tiger's journey for survival in a changing environment.
Exploring prevalent and current ecological themes, this beautiful story, and accompanying educational pages, is the perfect, age-approproate introduction to discussions about extinction. Ideal for children who've read There's a Rang-Tan in My Bedroom, Someone Swallowed Stanley, The Journey Home and Greta and the Giants.
Reviews
Kyle
Aasha the tiger's rainforest was once full of beautiful trees and the happy sounds of cubs playing. But over time, the forest has changed - the animals and trees that brought so much life to the forest have begun to disappear. Before too long, Aasha must make the most terrible decision of her life, to leave her home forever......is she the last tiger?
Following the success of Little Turtle and the Sea, Becky Davies and Jennie Poh have once more teamed up to deliver another lyrical and charming story that helps deliver the powerful message around extinction, endangered animals and the loss of natural habitats of animals.
The Last Tiger is an outstanding addition to any primary school setting as it helps ignite discussion around the plight of the natural habitats around the world as well as introduce the ideas of animal extinction and endangerment. I have already made plans to use this text to help support the teaching of science across KS1 and also hook children into discussions within PHSE curriculum lessons.
Becky Davies has managed to create a factual story which helps promote the need to care for our world and the beauty within in but also includes back pages of information to help support and guide the listeners new found knowledge of the subject.
Suggested Reading Age 3+
Other titles