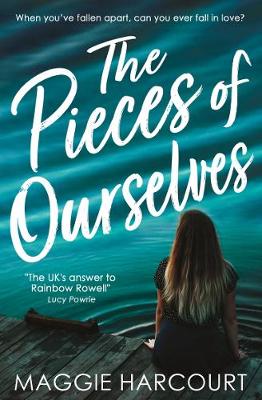 By Author / Illustrator
Maggie Harcourt
Genre
Romance & Relationships
Age range(s)
11+
Publisher
Usborne Publishing Ltd
ISBN
9781474940696
Format
Paperback / softback
Published
02-04-2020
Synopsis
Flora "doesn't do people", not since the Incident that led to her leaving school midway through her GCSEs. The Incident that led to her being diagnosed with bipolar II. The Incident that left her in pieces. Until Hal arrives. He's researching a story about a missing World War I soldier, and he wants Flora's help. Flora used to love history before the Incident, but spending so much time with Hal is her worst nightmare. Yet as they begin to piece together the life of the missing soldier, a life of lost love, secrets and lies, Flora finds a piece of herself falling for Hal.
Reviews
Clair
Flora has distanced herself from her school friends and effectively left her old life behind following an incident that led to her being diagnosed with bipolar II. Even own mother moved away, leaving Flora in the care of her older brother Charlie and his partner Felix. They live in a cottage in the grounds of a country house hotel and Flora has been working as a housekeeper whilst gradually rebuilding her life.
Flora's comfortable new life is turned upside down when Hal arrives at the hotel. He is on an extended visit to research a story about a missing World War I soldier, Albie. Flora is volunteered by her employer to be Hal's research assistant and although initially reluctant, she finds herself drawn to both the research and Hal.
I found that The Pieces of Ourselves gave both an open yet positive outlook on mental health. Yes, Flora has been diagnosed with bipolar II but she is coping well and has strategies that she can use to question the thoughts that she is experiencing. She is loved and supported. I think that it is important that everyone can find themselves in a book. Although there is more awareness around mental health now, I believe that Maggie Harcourt has been able to explore a condition that isn't widely talked about.
Flora and Hal's research leads them to explore the mental health of soldiers coming home from WWI and the treatment they may or may not have received on returning home. This story was partly inspired by that of the Hoare family of Stourhead - a National trust property now. I didn't know this until the end of the book, but it was so well written that I could vividly picture the grotto at Stourhead as I was reading.
A thoroughly enjoyable read which is perfect for fans of contemporary fiction, have an interest in history and like a gentle romance.
448 pages / Ages 14+ / Reviewed by Clair Bossons, school librarian
Suggested Reading Age 11+
Other titles