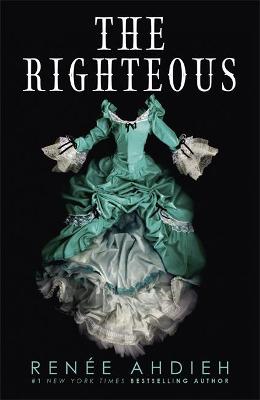 By Author / Illustrator
Renee Ahdieh
Genre
Fantasy
Age range(s)
14+
Publisher
Hodder & Stoughton
ISBN
9781529368383
Format
Hardback
Published
07-12-2021
Synopsis
The much-anticipated third entry in New York Times bestselling author Renee Ahdieh's sumptuous and thrilling fantasy quartet, The Beautiful.  Odette is facing the final death. The Court of the Lions have done everything they can to save her but have failed. A healer from the Sylvan Vale could help her, but only Arjun Desai, as a half fey, can cross the boundary between realms. 
Arjun despises the Sylvan Vale, and in return, it despises him. But knowing it could save Odette, he returns, leaving the mirrored tare between the two worlds open and setting the stage for both love and war.

It's mere days until Pippa Montrose is to wed Phoebus Devereux and become a member of his well-heeled family, offering salvation to her own. But Celine is missing. Pippa has no idea where her best friend has gone, but she's certain it's in the company of Sebastien Saint Germain and that Arjun can lead her to them.

With the help of Eloise, the daughter of a powerful sorceress, Pippa discovers Arjun's gateway and slips through in search of her friend. But what she discovers on the other side is a dangerous, duplicitous world full of mischief and magic she doesn't understand . . .

'Vampires are back, and they're more seductive than ever' Bustle, on The Beautiful  
Reviews
Linda
Renee Ahdieh is so good at her craft that once again she immersed me onto the atmospheric streets of New Orleans in The Righteous. Into its dark secluded alleyways and even darker secrets of the vampires, werewolves and other ethereal creatures that share the streets with humans.
The Righteous is book three in The Beautiful series, which if you already haven't, I really recommend that you read if you enjoy this type of fantasy. In this part of the series the author concentrates on Pippa Montrose and Arjun Desai. These two are brought together when Pippa decides to be reckless and venture into the fey world looking for her friend Celine who has disappeared under mysterious circumstances. As the charismatic Arjun is part Fey, he goes in search of her and he also needs to complete a mission of his own in order to save a very close friend.
Will Arjun's position in the fey world help them? Will Pippa be able to control her impulsive behaviour in the hope that she not only finds her friend but survives the violent nature of the fey people? What will they have to do to get back to the streets of their own city and what will the consequences be of their decisions?
This atmospheric well written fantasy book has 383 pages that will grip any 14+ reader that enjoys a vampire/werewolf fantasy read, with the added dash of romance to complete things. (Do expect mild violence and gore within its pages.) The ending gives the promise that the final book in this series will be full of action, tension and nail-biting drama as it's predecessors. I enjoyed this book so much I was disappointed when I found I was at the end. So eager for the next title...
432 pages / Reviewed by Linda Brown, school librarian
Suggested Reading Age 14+
Other titles