The Witch's Kiss (The Witch's Kiss Trilogy, Book 1)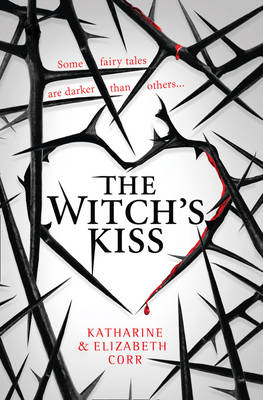 By Author / Illustrator
Katharine Corr, Elizabeth Corr
Genre
Fantasy
Age range(s)
11+
Publisher
HarperCollins Publishers
ISBN
9780008182984
Format
Paperback / softback
Published
30-06-2016
Synopsis
Can true love's kiss really save the day...?  Electrifying dark magic debut by authors and sisters Katharine and Elizabeth Corr.
Merry used to dabble in witchcraft and her gran runs the local coven - but, apart from that, she and her brother Leo are normal teenagers. So when Jack, a cursed prince, wakes beneath a nearby lake after 1,500 years, Merry is shocked to learn that she's inherited the job of dealing with him.  Aided by Leo, Merry tries to manage her power and figure out a way of breaking the curse. But as she gets to know Jack she realises she wants to save him - not destroy him.   Will Merry lose her life as well as her heart? Or can true love's kiss really save the day?
Reviews
Samantha
Merry is a 16-year-old with the usual family and school struggles except she's also an untrained witch, youngest in a bloodline of witches stretching back centuries. Unexplained dreams soon materialise into a 1,500-year-old family curse and love story linked with a powerful wizard who, with the support of her family, Merry must defeat. The intermingling of modern-day teenage life with glimpses of Anglo-Saxon life and a retelling of a Sleeping Beauty-type fairy tale with reversed genders works well, but I would have liked a little more character development. This is a well-paced tale of witchcraft, suspense and enduring love, but will it be 'Happy Ever After' for everyone? 424 pages / Ages 12+ / Reviewed by Samantha Pett, school librarian.
Suggested Reading Age 11+
Other titles