The World Book: Explore the Facts, Stats and Flags of Every Country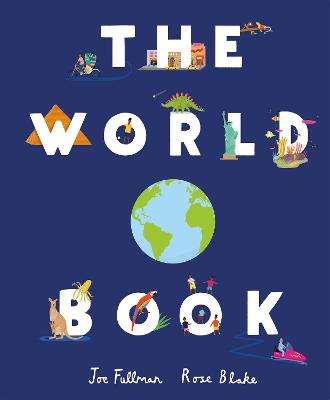 By Author / Illustrator
Joe Fullman, Rose Blake
Genre
Non Fiction
Age range(s)
7+
Publisher
Welbeck Publishing Group
ISBN
9781783126118
Format
Hardback
Published
07-10-2021
Synopsis
Where would you like to visit next? Take a tour of every single country in the world within the pages of The World Book. Packed with facts, stats and flags - explore different cultures and the best things to see, do and taste on this planet. Find out how to say 'good morning' in Maltese, the most popular dishes in Colombian cuisine, and where you can see over 60 species of hummingbird. Seek out the tallest mountain, the longest river, and everything in between.
Reviews
KELLY
Pack your bags and get ready for a globe-trotting tour of the world! The World Book is jam-packed with fun and interesting facts about the countries (199) that make up our world. Discover the history, geography, wildlife, culture and cuisine from each country without leaving your room.
In a clear and concise layout, The World Book is the perfect book for an exploration. Plan your epic journey, starting with the world map in the beginning of the book, which is displayed in subtle, calming colours, and get ready to set off for your first destination. Each country's information is chunked into bitesize pieces, clearly labelled and with a key facts box along with its pinpoint location on the world map. Illustrations adorn each page, supporting the text and provide context and discussion points for the country.
The World Book offers readers a chance to travel and immerse themselves in different cultures and landscapes that they might have only dreamed of visiting. The perfect book to support cross-curricular teaching in any classroom!
Suggested Reading Age 7+
Other titles