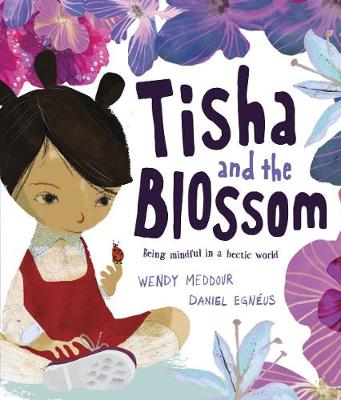 By Author / Illustrator
Wendy Meddour, Daniel Egneus
Genre
Mental Health & Wellbeing
Age range(s)
5+
Publisher
Oxford University Press
ISBN
9780192777355
Format
Paperback / softback
Published
01-04-2021
Synopsis
We all have busy lives and little Tisha and her family are no exception. With life always moving at such a pace, Tisha must 'hurry up' to get ready for school on time, 'hurry up' to finish her drawings before break time, and 'hurry up' to tidy up before she goes home. But hurrying up all the time can be exhausting. Thankfully, Tisha's Mummy knows a special game to help them all slow down when everything becomes too much . . . A beautiful story about allowing more mindfulness and stillness into children's lives.
Reviews
Marie
I really liked this book. As a teacher in a school that follows the Mind Up program, we are often looking for ways to bring being mindful into our classrooms. This book is another lovely way to do this.
The story focuses on Tisha who lives in a world where everyone is always rushing. Every time Tisha find a moment to be mindful, someone is telling her to move on and hurry up. After a day of rushing, we see Tisha reach out to her mother to take a moment to slow down. Thankfully her mother responds and they do just that. Mum puts away her phone ( a good illustration of what a lot of children are greeted by at the end of the school day!) and they walk home together. The spot cars, count the birds, notice the umbrellas, dogs and hats. They give names to the pigeons in the park. When they get home, instead of rushing for dinner, they have a picnic. Lots of mindful eating and enjoying her favourite type of day which involve catching the blossoms and slowing down.
There is a very strong message in this book. This is one I plan to share with my parents at school. As a mum myself, I know how easy it is to fall in to the trap of allowing our busy lives overtake us and stop us enjoying our children and the lives they are part of.
This book would work beautifully as a Mind Up text and it's one I will be recommending to colleagues. But I am also going to share this wider. If the pandemic has taught us anything it's that slowing down and taking a bit time to look inwards at our own families is important. As I am writing this review, I'm battling the screens and trying to encourage children out to enjoy the outside world. I think Wendy Meddour has pitched this perfectly to illustrate (exceptionally I must say) a problem in our modern lives and simple ways we can overcome it.
I'd highly recommend this book and now I'll close the laptop and go join the kids on the trampoline!!!
Picture book / Reviewed by Marie Berry, teacher
Suggested Reading Age 5+
Other titles