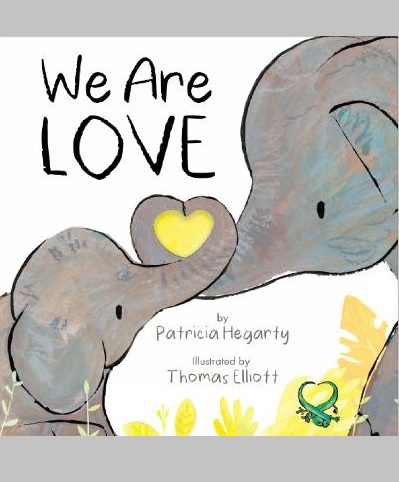 By Author / Illustrator
Patricia Hegarty, Thomas Elliott
Genre
Animals
Publisher
Little Tiger Press Group
ISBN
9781838914356
Format
Board book
Published
05-01-2023
Synopsis
Celebrate the power of love alongside animals and their babies with this brilliant book. From scurrying squirrels to diving dolphins, love can be found everywhere we look! Clever shaped pages and adorable illustrations make this the perfect book to share with your little one.
Reviews
Jessica
We Are Love is another creatively put together book by Patricia Hegarty. This book uses animals and their offspring to celebrate the strong emotion of love. Within each turn of the page is a smaller cut-out page to turn, which reveals a beautiful, loving image of togetherness through a range of shapes.
This book is so cleverly made - it has had me and my child repeatedly flipping the pages back and forth to see the changing images of love. We see the significance of togetherness as the elephant leads and the baby elephant follows. We appreciate the depths of love as the dolphins form a heart in the deepest ocean. The importance of home and connecting is so present throughout the illustrations.
Teaching the importance of friendship, love and family, this is the perfect book to share with any loved one. We Are Love could be pivotal to communicate loving emotions which sometimes we may struggle to find the words for with its rhythmic text. 'My love for you is bigger than the tallest tree. Together, we are love - that's how it's meant to be.'
There is great value in reading, re-reading and treasuring this book. Other beautiful books from Patricia Hegarty to explore and get lost in with your littlest one are Bee, Tree, Sea, Moon, Bugs and Home.
Picture book / Reviewed by Jessica, teacher
Suggested Reading Age 0+
Other titles