A story about words
Posted on Friday, May 26, 2023
Category: Author Videos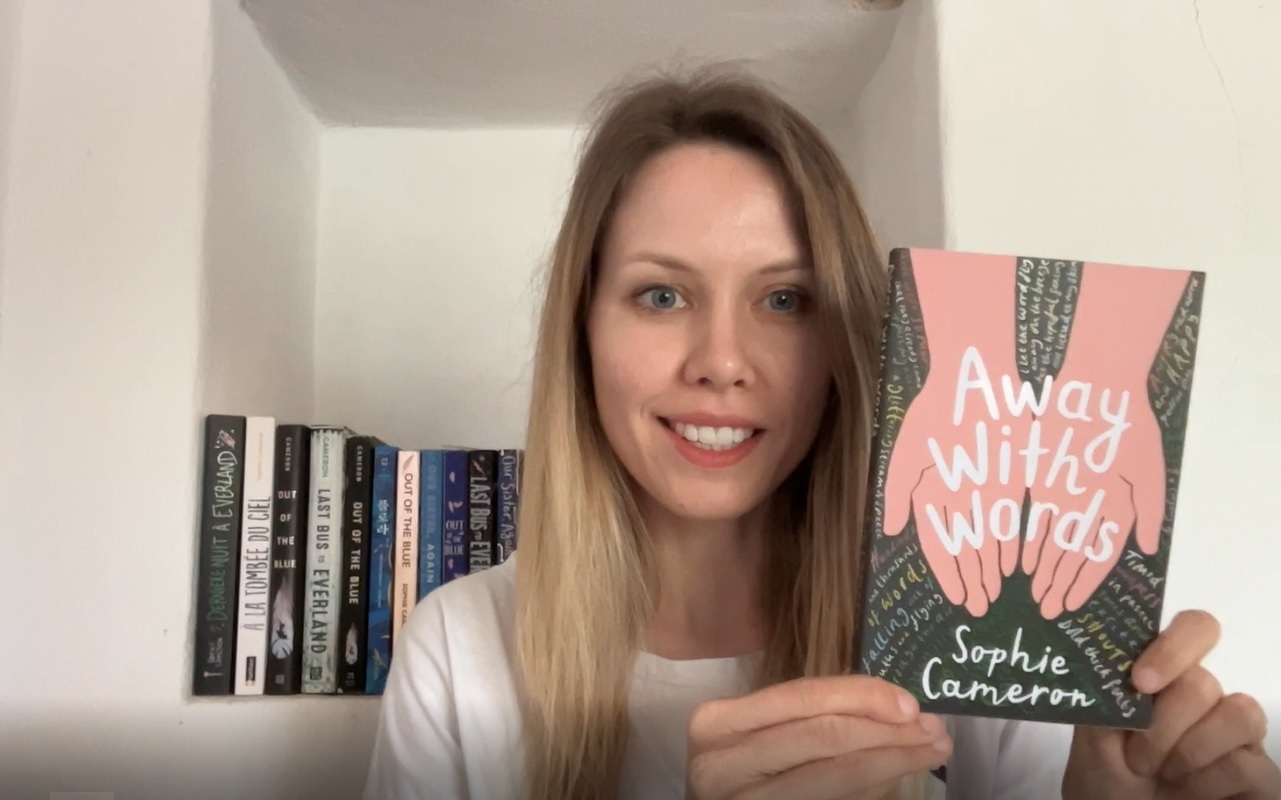 Sophie Cameron's new novel, Away With Words, is a compelling read about language, communication and friendship.
Sophie Cameron, author of Our Sister, Again, explores communication and shared language in her new book, Away With Words, which follows what happens to a girl who moves from Spain to Scotland and has to grapple with a new language as well as her new home. In the world created by Cameron, spoken words actually manifest as written words, which adds another distinctive layer to Away With Words. 
Read a Chapter from Away With Words:  'The head teacher had slugs on his face. Lime–green, right in the middle of his chin.  Not the animal – the word.  The word stuck to his chin in lime-green letters.'
Sophie Cameron tells us what inspired her new book, why she wanted to write about communication and language, and reads from a short section of the book.