Emmie and Friends giveaway!
Posted on Thursday, June 10, 2021
Category: News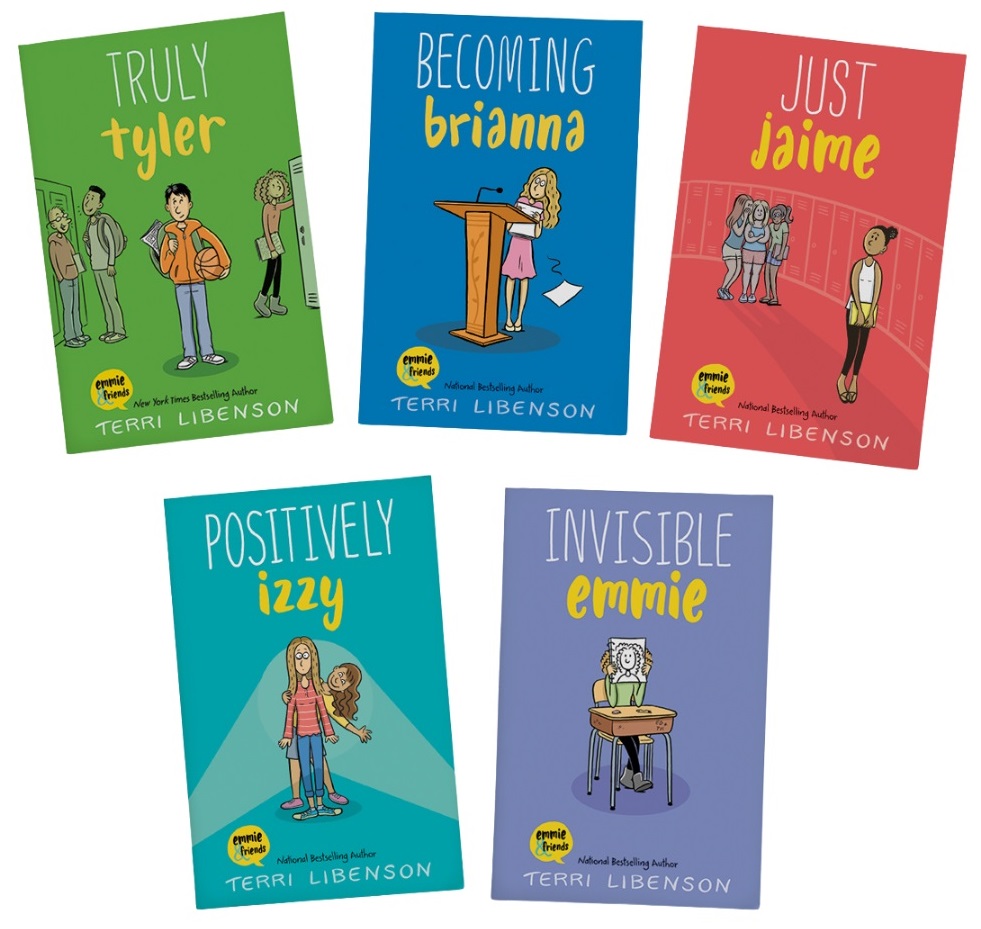 Win five full-color graphic-novel hybrid books in the bestselling Emmie & Friends series from award-winning author and cartoonist Terri Libenson! A great gift for the middle school graphic novel fan in your life.
We have a set of the five books in the Emmie and Friends series (HarperCollins) to give away!
Cliques. Crushes. Comics. Middle school.
Told in a graphic novel format and perfect for reluctant readers, Terri Libenson has found her sweet spot with heartwarming, funny stories in the Emmie & Friends series about friendship, crushes, personal growth, family, middle school, and identity.
The giveaway includes these titles:
Invisible Emmie is the story of quiet, shy, artistic Emmie and popular, outgoing, athletic Katie, and how their lives unexpectedly intersect one day, when an embarrassing note falls into the wrong hands. . . .
In Positively Izzy, we meet Bri, the brain, and Izzy, the dreamer. On the day of the school talent show, the girls' lives converge in ways more dramatic than either of them could have imagined.
Just Jaime introduces us to two friends, Maya and Jaime, on their last day of seventh grade and just maybe the last day of their friendship if they can't figure out who is a real friend and who is a frenemy.
Told in alternating past and present chapters, Becoming Brianna unfolds over the eight months leading up to one eventful day—as well as over the course of the big day itself.
Truly Tyler, a graphic novel story about being your truest self - and trusting your truest friends - from bestselling author Terri Libenson.
Visit our Competitions page to find out more!