Shortlists announced for the 2023 Diverse Book Awards
Posted on Thursday, September 21, 2023
Category: Book Awards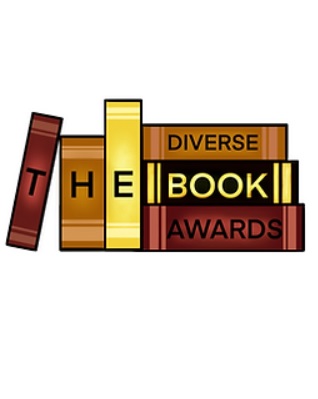 The 2023 shortlists have been announced for The Diverse Book Awards, which aims to highlight the best of the diverse voices published in the UK & Ireland, both traditionally and self-published. The book award has been established by award-winning author Abiola Bello and award-winning publicist Helen Lewis, who said: "We believe there's a need to showcase the talent of marginalised voices, so we came up with The Diverse Book Awards to open a space where the spotlight is on them." 
Now in its forth year, alongside the new Readers' Choice Awards, the inaugural Malorie Blackman Impact Award will be presented to author Malorie Blackman (Noughts and Crosses) at the winners' party in October for her services and commitment to diversity and inclusion in publishing. The award will be presented in future years, in Malorie Blackman's honour, to inspirational authors making a genuine impact.
The shortlists highlight nine diverse UK books in four categories, including Picture Books, Children's, YA and Adult fiction. The winners will be announced on 25 October.  You can follow the awards using hashtag #TheDBAwards. 
The Diverse Book Awards 2023 Shortlists
Picture Book
Dadaji's Paintbrush by Rashmi Sirdeshpande, illustrated by Ruchi Mhasane (Andersen Press)
John Agard's Windrush Child by John Agard, illustrated by Sophie Bass (Walker Books)
Nour's Secret Library by Wafa Tarnowska, illustrated by Vali Mintzi (Barefoot Books)
Our Story Starts in Africa by Patrice Lawrence, illustrated by Jeanetta Gonzales (Magic Cat)
Our Tower by Joseph Coelho, illustrated by Richard Johnson (Frances Lincoln Children's Books)
Saving The Butterfly by Helen Cooper, illustrated by Gill Smith (Walker Books)
Small's Big Dream by Manjeet Mann, illustrated by Amanda Quartey (HarperCollins Children's Books)
The Missing Piece by Jordan Stephens, illustrated by Beth Suzanna (Bloomsbury Children's Books)
You Need To Chill by Juno Dawson, illustrated by Laura Hughes (Farshore)
Children's
A Flash of Fireflies by Aisha Bushby (Farshore)
Ajay and The Mumbai Sun by Varsha Shah (Chicken House)
Future Hero: Race To Fire Mountain by Remi Blackwood (Scholastic)
Kiki Kallira Conquers A Curse by Sangu Mandanna (Hodder Children's Books)
Mia and the Lightcasters by Janelle McCurdy, illustrated by Ana Latese (Faber Children's)
Sadé and her Shadow Beasts by Rachel Faturoti, illustrated by Rumbidzai Savanhu (Hodder Children's Books)
The Lizzie and Belle Mysteries: Drama and Danger by J.T. Williams, illustrated by Simone Douglas (Farshore)
The Secret of Haven Point by Lisette Auton, illustrated by Valentina Toro (Puffin)
The Twig Man by Sana Rasoul (Hashtag Press)
YA
Bad Things Happen Here by Rebecca Barrow (Hot Key Books)
Cuts Both Ways by Candice Brathwaite (Quercus Children's Books)
Gay Club! by Simon James Green (Scholastic)
If You Still Recognise Me by Cynthia So (Little Tiger)
Love In Winter Wonderland by Abiola Bello (Simon & Schuster)
The Haunting of Tyrese Walker by J.P. Rose (Anderson Press)
The Society for Soulless Girls by Laura Steven (Electric Monkey)
When Our Worlds Collided by Danielle Jawando (Simon & Schuster)
Why Is Nobody Laughing by Yasmin Rahman (Hot Key Books)
Adult
Here Again Now by Okechukwu Nzelu (Dialogue Books)
Love Marriage by Monica Ali (Virago)
One for Sorrow, Two for Joy by Marie-Claire Amuah (Oneworld)
Still Lives by Reshma Ruia (Renard Press)
Someday, Maybe by Onyi Nwabineli (Magpie)
The Attic Child by Lola Jaye (Pan Macmillan)
These Impossible Things by Salma El-Wardany (Trapeze)
Wahala by Nikki May (Doubleday)
Yinka, Where Is Your Huzband by Lizzie Damilola Blackburn (Viking)
​