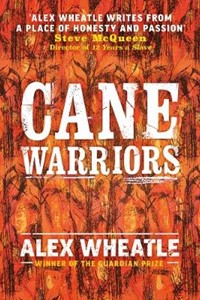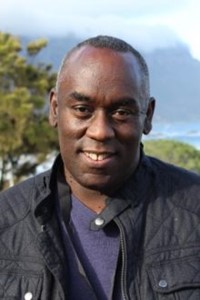 About Author
Alex Wheatle is the author of several acclaimed novels, many of them inspired by experiences from his childhood. He was born in Brixton to Jamaican parents, and spent most of his childhood in a Surrey children's home.
Following a short stint in prison following the Brixton uprising of 1981, he wrote poems and lyrics and became known as the Brixtonbard. Alex has been longlisted for the Carnegie Medal, won the Guardian Children's Fiction Prize, and was awarded an MBE for services to literature in 2008.
Alex Wheatle's 'Crongton' series is being developed into a TV series and a theatre adaptation of Crongton Knights has played to packed houses and received phenomenal reviews.
Interview
October 2020
Cane Warriors (Andersen Press)
Award-winning Alex Wheatle's latest novel, Cane Warriors, provides a powerful fictionalised account of a Jamaican uprising by enslaved workers on a sugarcane plantation.
The novel gives a voice to the rarely-heard plantation workers and a glimpse into the harsh life they lived.
We asked Alex Wheatle to tell us more about the novel and the true historical events and characters that inspired the novel and helped to shape it.

1. Can you tell us a little about your new book, Cane Warriors?
Cane Warriors is the story of Moa, a fourteen-year-old field slave, who joins an uprising against his British colonial masters led by the legendary Tacky in 1760 Jamaica. The narrative is based on real events.
A slave revolt occurred on the Trinity, Frontier and other plantations in the St Mary parish of Jamaica. The British outpost, Fort Haldane, was attacked and the soldiers there were killed. Guns and gunpowder were taken by the rebels. I built my story around these facts.
2. How different was it writing historical fiction from the contemporary novels you are known for?
The main difference in writing historical fiction from my contemporary fiction was that I had to be accurate in the dates and setting of the story and I felt obliged to undertake lengthy research. I am telling the story of my ancestors, so I didn't want to cheat their legacy.
3. Did you need to do much research before you started writing, not just into the history of slavery at this time but also into how the plantations operated?
I researched all I could about the uprising and what was available to me. In some elements of the story, I took poetic license and created fictional scenarios, but I believed I took the spirit of my ancestors and honoured their immense courage.
4. How hard was it for you to research into history of slavery, and what stayed in your mind following your research?
It was quite often traumatic researching the day to day lives of the slaves on the plantations. The punishments were inhumane and horrific. It's a great stain on British history and one that should never be forgotten.
5. Who stands out for you among the characters you discovered?
Of course, the legendary Tacky stood out. Other heroes and names were hard to come by. In my opinion, Tacky is a hero for the ages. I'm surprised there hasn't been a film made about him. His story should certainly be included in the school curriculum in the UK and the Caribbean.
6. How did the main character in Cane Warriors, Moa, develop?
When I discovered that boys of 12, 13 or 14 were considered old enough to take on a man's work in the cane fields, I tried to imagine what their lives must have been like under the lash. Even the mental stress would have been unbearable.
My first thought of Moa was how did he physically feel. My answer was exhaustion. And that's how Moa begins the story - weary and spent.
7. How did you develop the dialect spoken by your characters?
I wanted to employ hints of Jamaican patois in the dialogue so the reader is informed that these characters have their own speech patterns that are different from the slave masters. I believe it adds to the authenticity of a character. I want the reader to hear them speak.
8. Through Moa, we come to know many more of the slaves at the plantation. Was it important for you to give a voice to a broad range of characters, given the slave owners' (and history's) disregard for the plantation slaves as individuals?
It was very important for me to introduce a broad range of characters in the narrative, from the old to the young, to help the reader imagine what life must have been like on the plantation.
9. Was it difficult to write a novel where you know the ending?
Knowing the ending of the story in fact helped me. I had a basic framework or skeleton of the story arc. My job was to put on the flesh and fill out the gaps in the tale.
10. Cane Warriors deals with some dark moments - was it a difficult book for you to write?
At times, I wept whilst writing the book. Several passages overwhelmed me, and I had to walk away. Writing about my ancestors affected me deeply. I wanted to honour them.
11. What would you like your readers to take from the novel?
I would like my readers to take from Cane Warriors the extraordinary bravery of the main characters, their sacrifices, the brotherhood and sisterhood they shared, the sense of community they had with each other and the belief systems that guided their lives. Lastly, I want the reader to be fully aware of the evil they fought against.
12. Do you plan to write about other periods or characters in history? 
My work-in-progress is another historical tale set in the time of Sir Henry Morgan, his sacking of Panama, and a brave young black girl, Kemosha. That's all I am sharing for now.
13. Where and when do you prefer to write, and what are your favourite escapes from writing?
I prefer to write in the mornings, and I like to escape into football, cricket, film and theatre.
Author's Titles