Cath Howe - Call the Puffins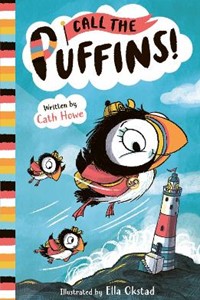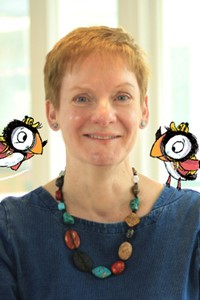 About Author
Cath Howe is well known for exploring the everyday lives of children and her new series for younger children, Call the Puffins, explores new experiences and making friends.
Cath is an author and teacher working in South West London writing for, and working with, Key Stage 2 primary age children. Cath runs workshops in schools on everything to do with writing and performing, and her book Let's Perform, published by Bloomsbury, gives guidance in encouraging children to perform. Nosy Crow published Ella on the Outside in 2018, Not My Fault a year later, and How to be Me in 2021. She has won prizes for stories, poems and monologues and has even written a musical. 
Interview
Call the Puffins (Welbeck Flame)
March 2023
In this new series for younger readers, Cath Howe takes us to the Island of Egg where a young puffin called Muffin is finding out about how to help others in her community and even save lives as part of the Puffin Rescue Team.  We asked Cath to tell us more about these new adventures, what inspired the stories - and puffins!
Read a chapter from Call the Puffins
Q&A with Cath Howe
1.   How did you become a children's writer?
I became a children's writer after working as a teacher in both secondary and primary schools. In particular, I wrote drama scripts for my drama club to perform. Children won awards and medals performing my work. It was a fantastic way to start a writing career because I got so much positive feedback and encouragement.

2.   Can you tell us about Call the Puffins, and what you have planned for the series?
Call The Puffins is the story of a team of young trainee rescue puffins on the Island of Egg. The stories follow them settling in, starting to do rescues and building friendships along the way. I was inspired by many things to create the series. Alongside the real puffin elements are fictional ideas of my own about this puffin community.
The world of the island offers so many possibilities. I have written lots of storylines about new recruits, rescues on sea and land, strange training techniques and unexpected events. My home is full of puffin-based things such as cushions, towels, puppets and postcards all given by kind friends and family, so I am literally surrounded by new ideas for more stories.

3.   What inspired the first story? Have you seen puffins in real life?
The story was inspired by hearing about carrier pigeons in wartime and the stories of helpful teams who train for badges, like Scouts and Brownies.
I also visited the Island of Skomer in Pembrokeshire last summer and watched puffins diving off the rocks and the busy life of their burrows. Skomer is a wonderful, captivating place.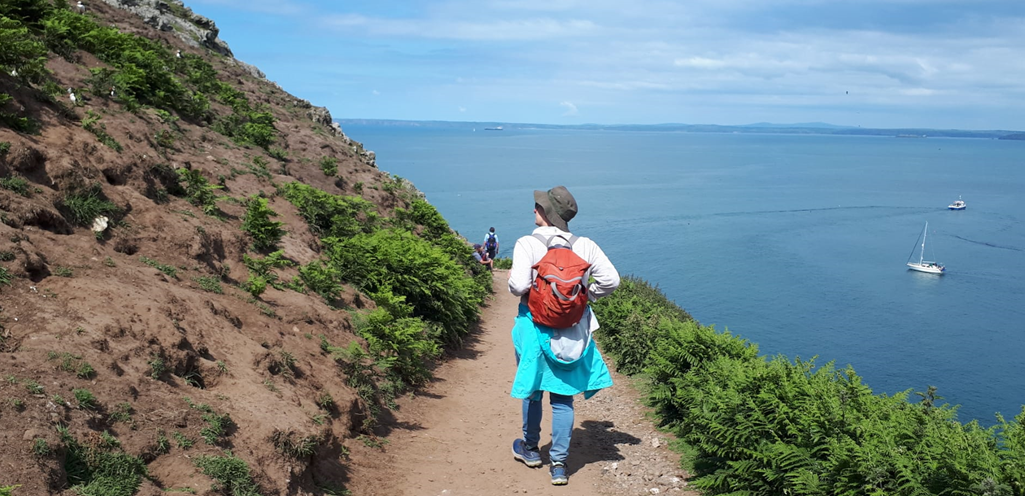 4.   What is it about puffins that lends themselves to this story about a rescue team?
Puffins look so amazing- they already look like lifeguards in bright uniforms with their orange beaks and feet. They toddle along. They seem busy and purposeful but also quite funny to watch.

5.   What themes do you explore in these stories?
The puffins are a bit like a chatty excitable new class in primary school. Their friendships are very important to them and their pride in the rescues they carry out. In the first book, I'm featuring a new arrival on the island, Muffin, who so very much wants to please and has to learn to be away from Mum and Dad and must learn the new rules and places on the island. We've all been new at one time or another, wondering if we would ever feel at home and fit in - and my team of rescuers are just the same.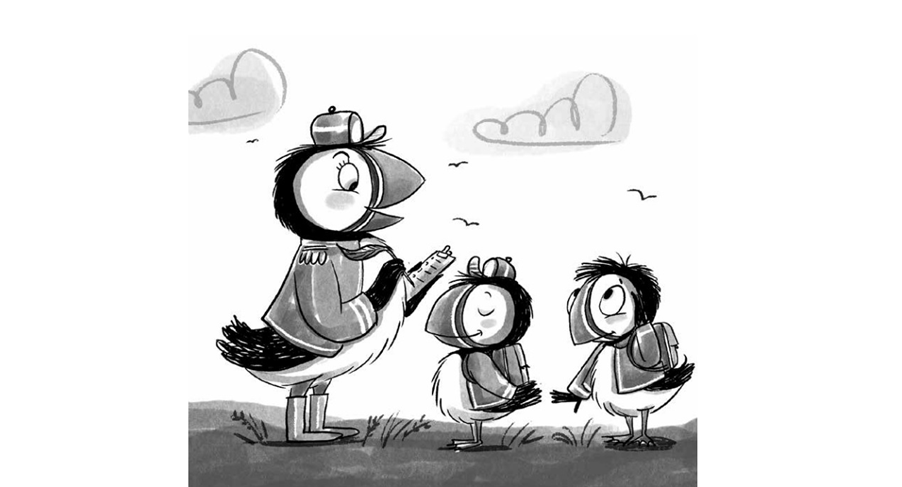 6.   Apart from a great read, what would you like your young readers to take from these stories?
These puffins find ways to cheer themselves up and encourage each other when things are tricky. They sing a promise each day that goes like this:
I promise to be unflappable
To bravely cross the sea and sky
To rescue eggs and also birds
It may not work, but I'll always try.
I love composing songs and there will be lots of songs and poems in the puffins' world. I hope young readers will enjoy the spirit of the puffins - they always have a go and try to make life better. I think that's a good way to live.

7.   Will readers also find out true facts about puffins as they read the books?
Lots of details about real puffins went into my stories. Puffins are amazing seabirds. Did you know that puffins' beaks can light up in the dark and that they live in burrows? They are amazing swimmers too.

8.   What do you think of the illustrations by Ella Okstad?
I absolutely love the illustrations. I love the image of Muffin flying and the hug with Mum and Dad. I also love some of the images with lots of puffins all together. My favourite of these is The Splash - so fun and inventive. She brings so much emotion into the characters.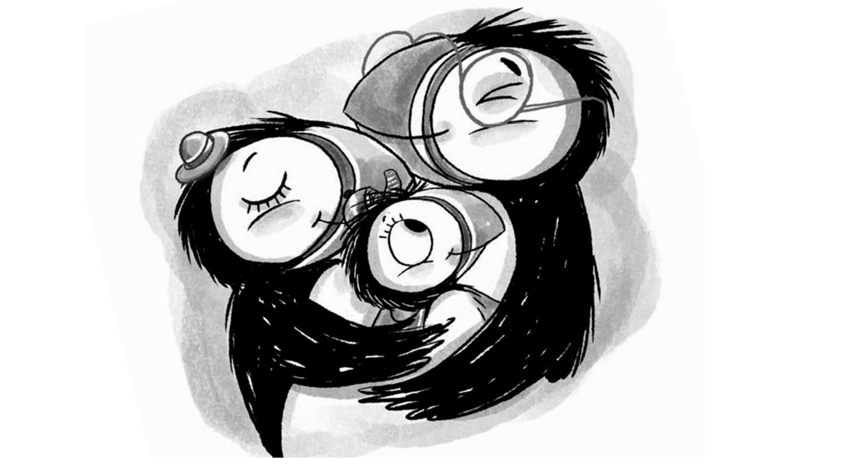 9.   What's coming up next for Muffin and the puffins' search & rescue team?
The next story, Book 2, is all about Muffin's friend Tiny. He's finding the training hard and he has to do The Crazy Egg Challenge. But a major rescue awaits which is a big test. I absolutely love writing these stories because they are so joyful. Currently I am working on book three, where an ancient shipwreck is thrown up during a storm.

10.   What do you enjoy doing to relax when you're away from your desk?
I love to draw. I also enjoy singing in a choir.

More about Cath Howe:
i) What would you be if you weren't an author?
I think I would somehow be involved with the theatre if I wasn't an author because I love everything to do with drama and acting.
ii) What's been your greatest success in your life so far?
My greatest success is raising a family of my own. In terms of my work as an author, I think the greatest success is working in schools to inspire children's own writing.
iii) Do you have a secret talent?
I think I whistle quite well. And I do love writing songs - I have been composing songs, both lyrics and tunes, for years.

Author's Titles