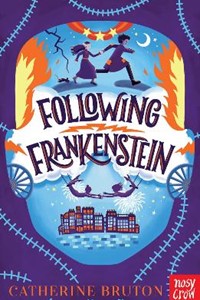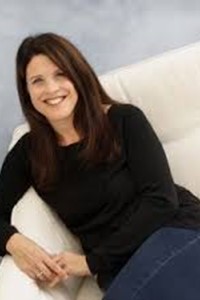 About Author
Catherine Bruton's new historical adventure, Following Frankenstein, follows her earlier Another Twist in the Tale, both drawing on established characters in literature.
Catherine studied English at Oxford University and has been juggling life as a teacher, children's author and mum for the past 15 years.  As an English teacher she sees first hand the impact stories can have on young readers - opening their eyes, expanding their horizons and making them ask questions and see the world differently. Her books tackle some of the big issues faced by young people today - terrorism, immigration, the cult of celebrity, the refugee crisis - in ways that are heart-breaking, often hilarious, but invariably hopeful.
Interview
Following Frankenstein (Nosy Crow Books)
October 2021
Catherine Bruton, author of No Ballet Shoes in Syria and historical adventure Another Twist in the Tale -  based on the story of Oliver Twist - draws on another familiar literary character, Frankenstein, in her new book, Following Frankenstein. As well as a brilliant adventure, Following Frankenstein explores how we treat others and covers themes of diversity, being authentic to ourselves, and inclusion.
Read an extract from Following Frankenstein
We asked Catherine to tell us more about writing Following Frankenstein, and to read from the start of the novel:
Or watch on YouTube
Q&A with Catherine Bruton
1. Where and when do you do your best writing?
I am quite a nomadic writer and I like writing in different places and spaces. Because I juggle life as a teacher, writer and mum I have to write wherever and whenever I can: so I jot down ideas in the waiting room at gymnastics, I scribble sentences in the clubhouse while son plays rugby, dream up ideas in the car waiting to pick up from swimming. I write on the train, in the kitchen, in bed, in the garden …. The only place I can't write is in the car, although I do find long journeys very useful for dreaming up ideas!

2. Can you tell us a little about your new book, Following Frankenstein?
Following Frankenstein is an epic adventure, a thrilling and chilling sequel to Mary Shelley's Gothic classic Frankenstein. Spanning the icy wastes of the Arctic Tundra to the Vaudeville circus of New York, it starts as a hunt for a long lost monster, but after Maggie meets the monster's child it quickly turns into an epic race for freedom with baddies in pursuit, as she learns what makes monsters of men.

3. You have previously written your own adventure based on Oliver Twist, Another Twist in the Tale, so what draws you to revisiting these classic texts?
As an English teacher, I love the idea that my books might be a 'gateway to the Classics' for young readers. But I also hope that they might encourage 21st century readers to ask questions about the assumptions and values underpinning texts written in a different era.
In my sequels I try to ask big questions about the role of girls, about the presentation of race, disability, gender. By providing alternative readings we offer a new lens onto history and literature, which I think can lead to important conversations. It has also been an unmitigated joy to engage with stories and characters I know and love so much!

4. What inspired you to create your own Frankenstein story?
My Year 5 teacher read us 'Frankenstein' when I was 9 or 10 years old and it was she who made me see it as a story about how we treat those who are different and what that says about us. Frankenstein's creature is not a monster until he is treated monstrously. Maggie and Kata meet lots of people who are different in the story, those who are discriminated against on the basis of gender, colour, disability, culture and appearance. And though we no longer have circuses like Florenzo's Emporium, social media can be its own circus and the fight for equality is far from won.
As a teacher, I stand in awe of this generation's ability to champion diversity, to own and to celebrate their own uniqueness and that of others. And so I wanted to write a book that celebrates difference, that shows how we can triumph not through excluding others but by inclusion, not by trying to fit in but by being authentically ourselves. And to show that being different can be brave and brilliant, loving and loveable.

5. How did you decide what characteristics to give Frankenstein's child, Kata?
Kata is described by many as a 'monster' a 'creature' and 'inhuman' 'unnatural' but as Maggie discovers, he is the most human and humane character in the book. He has been mistreated and cast out by society but he is never a victim, never pitiable. He has dignity, stoicism, compassion and forgiveness which make his persecutors seems like the monsters - not him. Many try to enslave and control him but he retains agency and is the hero of his own story, saving the day, helping others. And Maggie falls in love with him - not despite his appearance - but because of who he is. That was important to show.

6. The novel explores 'otherness' and shows how harshly people who were different were treated at that time - was it a difficult novel to write?
Yes. Researching the cruelty of the Vaudeville circus tradition and the history of the Underground Railroad (the secret network of escape routes for enslaved peoples) as well as the persecution of the indigenous peoples of America shone a harsh light on the history of human cruelty. But I believe we learn the lessons of history in order not to repeat them and I hope that young readers might share my horror at the past and from it draw a determination to shape a better world

6. This book is set in the UK and the US, did you need to research the history and geography of the time to write this story?
Although I've never been to America, after studying American Literature with my wonderful A Level students for the past few years I feel as if I've travelled the continent in my imagination - through the pages of books. - From 'The Scarlet Letter', 'My Antonia', 'Huckleberry Finn', 'Sister Carrie', 'Native Son', 'The Sound and the Fury', 'Call of the Wild', the novels of Edith Wharton, Alice Walker, Ernest Hemingway, Langston Hughes, Henry James, Zora Neale Hurston, Toni Morrison - as well as many incredible contemporary texts from Colson Whitehead, Sebastian Barry, Tayari Jones, to name but a few. And so, The Americas exist in my head as a patchwork of literary locations I'd love to visit.
My long planned trip to New York was cancelled due to Lockdown last year (sigh!) but it seemed that as soon as Maggie and Kata set sail for the Americas and began their epic journey - spanning the icy wastes of the Canadian Arctic Archipelego, via the 'young, scrappy and hungry' bowels of New York, the forest of Minnesota and the Great Plains stretching endlessly West - the literary characters who inhabit those locations in my imagination just seemed to haunt the pages of my story.
I have borrowed liberally from the great American novels and from the vast sweep of American history, peppering my pages with faces, names, places and characters with precious little regard for chronology or geography or literary anachronism. The English teacher in me is very keen to say that I am aware that Natty Bumpo and Harvey Birch and Ishmael, Tom Loker and Antonia Krajek could not have been contemporaries; that the Underground Railroad and the Transcontinental Railway stand as anachronisms besides the son of Frankenstein; that any cartographer - ancient or modern - would dispute the routes my characters take.
A little like the monster itself, this story is stitched together out of fragments of other tales, brought to life with a little electricity of my own - it's not always perfect, and you can see the stitches in places, but I hope that the 17 year old Mary Shelley who first created the monster would approve, and that all other authors whose characters I have borrowed will forgive my monstrous temerity!

7. You draw on other texts in the novel - which one(s) stood out for you and why did you want to draw those characters into your own story?
Ooh this question is too hard! I included Pearl Dimesdale from 'The Scarlet Letter' and Antonia Krajek from 'My Antonia' because both are depictions of strong women in the classic canon. The former challenges misogyny and patriarchal oppression whilst the latter celebrates the contribution of immigrant families to the shaping of America.

8. Other than a great adventure, what would you like your readers to take from the story?
At its heart I hope this is a story which celebrates diversity, challenges discrimination and encourages young readers to do the same.

10. What are you writing currently? Are there any other classics that you'd like to revisit with your own version?
I am writing a new middle grade story set in Russia during the time of the Revolution, featuring the Bolshoi Ballet, a missing princess, and a dog that grows to the size of an elephant. It's not a retelling of 'The Master and Margarita' but it does feature Mr Bulgakov and a certain magical talking cat….

11. What books stand out for you from your childhood? Are there any contemporary children's books you'd like to recommend to our readers?
I was a huge fan of Noel Streatfield and also Lorna Hill. And books like The Silver Sword and When Hitler Stole Pink Rabbit really shaped who I am as a writer. But I have the most glorious memories of mum reading us The Hobbit as a bedtime story - the suspense of an epic journeying adventure, my desperation to find out what happened next. I've tried to channel a bit of that.
In terms of contemporary children's books, there are so I am a bit of a fan girl of, Katherine Rundell's The Wolf Wilder in particular. And Hilary McCay's The Skylark's War. I adore everything Joanna Nadin writes and love her latest 'No Man's Land'. I am a huge fan of Jasbinder Bilan and am currently loving Aarti and the Blue Gods. Oh, but the book that touched my soul this summer was Phil Earle's When the Sky Falls.

12. Your books include a lot of travel to other lands - what's the most interesting place you've visited?
I taught in Namibia in the early 90s and hitchhiked around much of Southern Africa. The sand dunes at Sossussvlei and a journey into the then rarely visited lands of the Kaokaveld to meet the Himba people were both extraordinary experiences. Although the day I danced with Nelson Mandela in Bisho, South Africa, will live long, long in my memory.

13. What is your favourite way to relax?
Curling up with a good book, a cup of tea and a packet of chocolate buttons!

Catherine Bruton: No Ballet Shoes in Syria (Nosy Crow Books)
June 2019
No Ballet Shoes in Syria is a profound, engaging and uplifting story about a girl from Syria, Aya, who has escaped the war with her family and is now seeking asylum with her mother and young brother in the north of England.
Aya loves to dance and is invited to join a dance class and then to apply for a dance scholarship. As the family's story progresses, the reader is gradually made aware of the hardships and dangers they have suffered, and the reason why Aya's father isn't with them.
No Ballet Shoes in Syria would make a strong book group read for children aged 9-12 years to explore and discuss the stories behind the label of 'refugee'.
Read an extract from No Ballet Shoes in Syria
Q&A with Catherine Bruton
1.  How did you come to be an author; do you also do other work?
I think I always loved telling stories, and I was lucky enough to have really inspirational teachers at both primary and secondary school who gave lots of scope for creativity.
I became a prolific diary writer in my teens and then at some point I started using the diary to write creative pieces. I started writing my first novel (thankfully unpublished - it was dreadful!) when I was working in the middle of nowhere in Africa.
Once I'd started writing fiction, I couldn't stop! Nowadays, I work part-time as an English teacher at King Edward's School in Bath and the opportunity to work with amazing and inspiring young people and colleagues, and to spend my life discussing great texts, all feeds into my writing.

2.  What inspired this book about a young Syrian asylum seeker, Aya, in Manchester, and was it a difficult book to write?
I actually found this book incredibly challenging, and I think it was partly because for a long time I was struggling with one of the biggest questions a writer has to face: was this really my story to tell?
The answer is not straightforward: really No Ballet Shoes in Syria is the story of the 11.5 million refugee children around the globe today who are looking for somewhere to belong, and I really hope that one day we will hear the stories of child migrants told by those children themselves. But right now - as one father from Aleppo said to me - those children have no voice. And I suppose that's what I wanted to give them. I wanted to write a story which would give children like Aya a voice.
Once I had made that decision, I knew I had to do it with integrity and authenticity and that meant being really rigorous about research. It was a difficult story to tell at times but ultimately I loved writing it.

3.  How did you research both the experiences some asylum seekers face in their journey, and what happens in their country of arrival?
I contacted local refugee resettlement projects who helped me with research, and I spoke to members of the Syrian community who had come to Britain, as well as reading many many first hand accounts and transcripts of interviews with young people like Aya.
My first teaching experiences were with refugees from Angola and Rwanda, and I have also worked with young people fleeing the former Yugoslavia and the Congo. I think that all those things fed into the story I tried to write.

4.  Aya and her family face many challenges during their dangerous journey to the UK - why did you want to include details of her journey from Syria and the many dangers they faced? And why have you recounted these as flashbacks?
Processing the traumas of the past, reconciling them with the present and looking the future is one of the hardest things for young people like Aya, and interestingly this posed a real challenge for me when I started writing the novel.
I couldn't seem to capture Aya's voice - sometimes she was there, clear as a bell; at other times she seemed to slip out of my grasp. And I think that's because she is changed by the experiences she has undergone.
So I decided to tell the story of Aya's life before and after the war in Aleppo - escaping in a container, in refugee camps, crossing the Med in a storm, the last time she saw her father - in a series of flashbacks interspersed within the narrative of her life as an asylum seeker and a young dancer in the UK.
At first the two voices are quite distinct - but as dance becomes a medium for Aya to work through complex memories of the past, to start letting go of guilt and allowing herself to look to the future - the two voices come together. By the end of the novel they are almost indistinguishable. Not quite, but almost.

5.  Is this why you wrote the story from Aya's perspective?
It felt important to try and give voice to her experience, and I wanted her to be the main protagonist in order to lend her agency as a character, to ensure that she was the heroine of the story, not somebody to be pitied or rescued by 'white saviour figures'. Although it was a really difficult decision because I haven't been through what Aya goes through, that felt important. I hope I got it right!

6.  How difficult was it to write Aya's story, without making it bleak, given what she has experienced?
There is a lot of hope in the story in 'the kindness of strangers' which the book also celebrates. Some people are hostile or unhelpful to Aya and her family, but so many others aid them and support them, showing acts of kindness, large and small.
Aya is also a remarkably resilient, brave and loving girl who looks after her mum and brother, supports her friends and never gives up on her own dream. I hope, therefore, that the novel stands as a celebration of the resilience of the human spirit and of people's capacity for kindness.

7.  Why did you decide to make Aya a ballet dancer? Have you studied ballet or did you need to research this to make it authentic?
I simply adored ballet as a young girl! I wasn't a very good dancer, but when I read books like 'Ballet Shoes' and Lorna Hill's 'Sadlers Wells' series I could imagine that I was transported to the stage of Covent Garden or a prestigious ballet school.
Those stories of following your dream, of the transformative power of art, are part of my DNA! But I also wanted Aya to be defined by something other than being a refugee - to give her a dream to aspire to, a means of both escaping trauma but also processing what she's been through. I hope this book might be to young readers what Noel Streatfield and Lorna Hill were to me, but I also hope the book will get them thinking too!

8.  You also have some wonderful supporting characters in the story, do you have a favourite?
Yes, Dotty is my favourite! Aya meets Dotty at Miss Helena's ballet school. The daughter of a famous Prima Ballerina, and reluctant dancer herself, Dotty is scatty and funny and forgetful with a giant heart and a motor-mouth! I love her!

9.  What would you like your readers to take away from this story?
I hope it encourages young readers to look beyond labels like 'refugee' and 'asylum seeker' and see the child behind - a person with hopes and dreams just like they have. I also hope that if a child like Aya were to read it, they would see it as an empowering depiction, to see a story in which they were presented not just as a victim but as a heroine.

10.  Do you do school events? Can you tell us a little about how you plan to approach this book in your events, and perhaps how teachers can approach it in class?
I do! I love visiting schools and I use the book as a springboard for creative writing around the idea of 'five objects to tell your story'. When Miss Helena helps Aya choreograph her audition dance, Aya is asked to bring in five objects that represent her journey. We use the same idea to tell stories of our own.
The pupils I have worked with have produced amazing pieces of writing! Nosy Crow have also developed a great resource pack to accompany the book (https://nosycrow.com/activity-sheets/no-ballet-shoes-in-syria-discussion-notes/).

11.  When and where are your favourite places and times to write? What are you writing now?
Because I juggle teaching, family and writing I have become good at writing pretty much any time, anywhere! I am currently working on a 'spin-off' of Dickens, about Oliver Twist's twin sister. It's called 'Another Twist in the Tale' and I am having great fun writing it!
Author's Titles