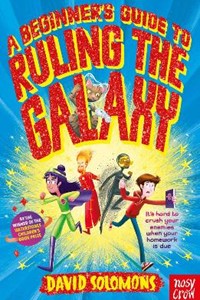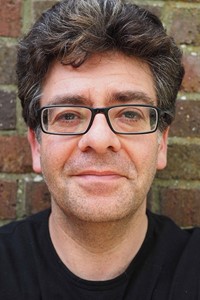 About Author
A Beginner's Guide to Ruling the Galaxy is David Solomon's sixth novel for children and follows his bestselling My Brother is a Superhero series.  Before writing for children, he wrote screenplays for many years and his first feature film was an adaptation of 'Five Children and It' (starring Kenneth Branagh and Eddie Izzard, with gala screenings at the Toronto and Tribeca Film Festivals). 
David was born in Glasgow and now lives in Dorset with his wife, the novelist Natasha Solomons, their son, Luke, and daughter Lara.
Twitter @DavidSolomons2
Read a Chapter from A Beginner's Guide to Ruling the Galaxy
Interview
A Beginner's Guide to Ruling the Galaxy (Nosy Crow Books)
July 2022
Think Star Wars with a bickering galactic king and queen, a princess with attitude, and a completely unremarkable Earthling called Gavin. Add a plush toy that drives a spaceship and a bounty-hunter kitty, and you have all the ingredients for a side-splitting, out-of-this-world galactic adventure!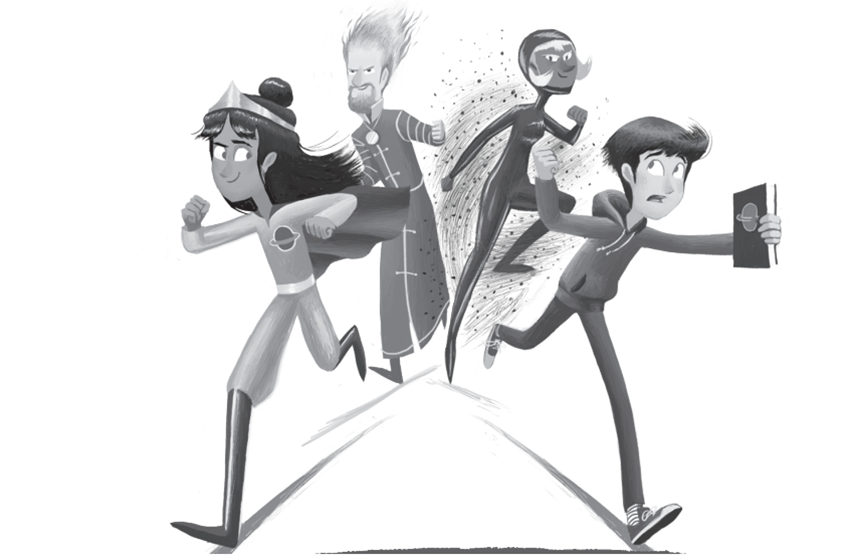 Welcome to A Beginner's Guide to Ruling the Galaxy. Here is author David Solomons to tell us more!
1.   What got you started in writing children's books, and what has been your best moment as a published author?
It was a complete accident. Or a kind of war of attrition. I'd tried screenwriting (with moderate success), then writing a novel for adults (which was a disaster), and then I came up with an idea which it was obvious had to be a book for children. Voila. Easy as that.
My publishing highlight remains winning the Waterstone's Children's Book Prize and the British Book Awards Children's Book of the Year Award for my debut, My Brother is a Superhero.

2.   Your books are very funny, so what kinds of things make you laugh, and why do you want to make children laugh?
I think the truth is that I write to amuse myself, which means I have the sense of humour of an 11-year-old boy. Nothing wrong with that.

3.   Why did you decide to head into space for your new book, A Beginner's Guide to Ruling the Galaxy?
Two words. Star. Wars. In 1978 when the first movie came out in the UK, my dad drove us into Glasgow to see it. I'd never been so excited. Then he couldn't find a parking space and drove straight home. That classic combination of not being able to find a parking space coupled with galactic adventure is what I'm going for in this book.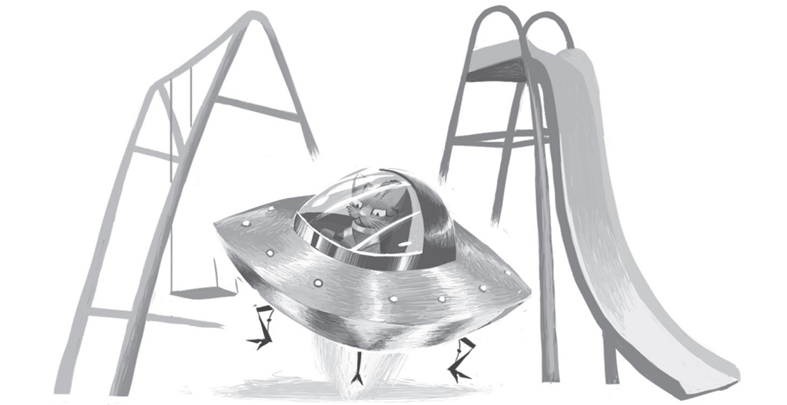 4.   What happens in the story?
It's the old story of boy meets girl next door. Girl turns out to be galactic princess on the run from her terrible parents, the rulers of the galaxy. Boy and girl don't get along, but have to team up to save Earth (and the galaxy), helped by a cat bounty hunter and a starship Artificial Intelligence trapped in the body of a plush unicorn toy.

5.   Did anyone help inspire the galactic princess, Niki?
Oooh yes. My six-year-old daughter, Lara. (Niki's real name is Dread Princess Xylarra). I've come to terms with the reality that my job as a parent is to make sure that when Lara does take over the galaxy, I remember to pack her cuddly toy rabbit.

6.   What's it like writing a character, Gavin, who is 'the most unremarkable being in the galaxy'.
I am obsessed with the Chosen One. So many children's books feature a boy or a girl destined to save the world from some great evil, usually with the aid of special abilities. I loved those books growing up, but I can't bring myself to write one. So, my protagonists are usually standing next to the Chosen One. Hence Gavin, the most cosmically ordinary being. He's special, but in the most ordinary way imaginable. The trick was not to write him dull!

7.   Why did you make your bounty hunter a cat, and the space ship's AI computer, Starburst, a unicorn?
I'm one of those writers who does a bit of planning but leaves gaps. That's where the good stuff happens. I can say that until the description of the cat bounty hunter came off the end of my pencil I didn't know it was going to happen. Same for the unicorn, but there was the added element of what's the most ridiculous cuddly toy an Artificial Intelligence could end up in?

8.   Who was the most fun galactic character to write?
Niki's evil parents. They start off as classic space villains, Pamnatacrokula the Pitiless and D'Rek the Destroyer, but for reasons I won't go into become a suburban couple called Pam and Derek.

9.    As well as a great galactic adventure, the book is, at its heart, about finding one's family. Why did you want to explore this, and in such a out-of-this-world setting?
It's a theme I keep coming back to in everything I write - finding your place, finding your people. Isn't it a universal feeling - the yearning to belong? My wife is convinced that I write the books that I needed when I was a boy, which is a lovely thought. In this book the stories of Gavin and Niki are reflective; their journeys are ultimately to discover that where they are right now is home.

10. Are you planning to follow up Gavin and Niki's adventures with another book?
Writing it this very moment. For anyone who's read the first one, the annoying baby has just been zapped by a universal translator and has become fluent in a dozen galactic languages.

11. Gavin ends up going to space. Given the chance, would you be willing to join him on that spaceship? 
No thanks. I can't even cope with rollercoasters, so I don't imagine I'd get on with the g-forces involved in launching into space. Also, not great in tight spaces. Or calm in stressful situations. Y'know what, I may be the least qualified person to go into space.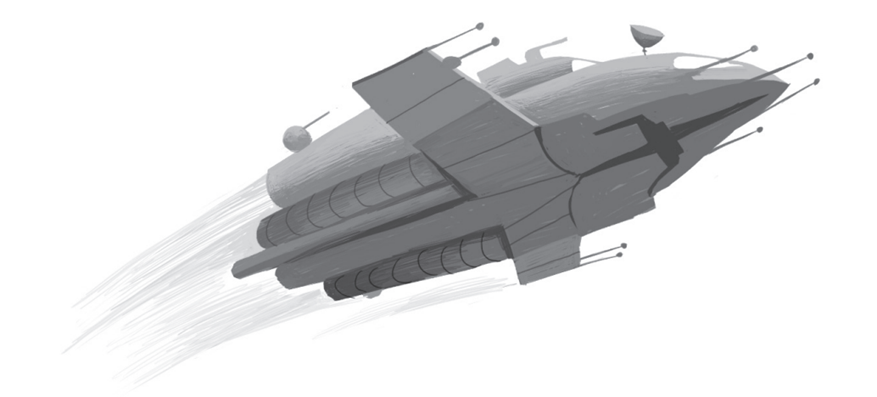 12. What would a space-inspired writer's shed look like?
I think it would look a lot like mine. Behind me right now are: the TARDIS, the Starship Enterprise, Thunderbird 2, a TIE fighter, various Star Wars figures and a full-sized Darth Vader helmet. Also, my desk goes up and down at the touch of a button. And my blinds too. The only thing not fully automated is my writing process, but I'm working on that.

13. What are your favourite escapes from your space-inspired writer's shed?
I have one of those e-bikes and I like to get out into the countryside around me as often as possible. Ideally, with a thermos and a book.
Author's Titles