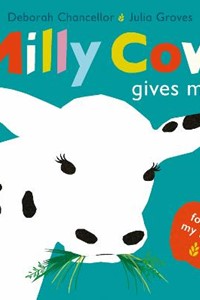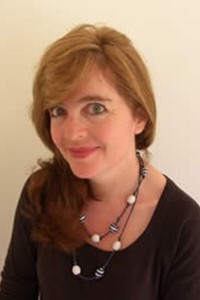 About Author
Deborah Chancellor has written over a hundred books for children, from toddlers to teenagers. She has tackled a broad range of subjects, both in fiction and non-fiction. A keen walker with a healthy appetite for good food, Deborah lives in rural Essex with her husband, their dog, small grandson and his long-suffering parents.
Interview
Follow My Food   (Scallywag Press)
May 2023
The Follow My Food picture books by Deborah Chancellor are a brilliant introduction to where our food comes from, with easy-to-follow narrative non-fiction supported by bright, informative images. Here, author Deborah Chancellor to tell us more about the books and what children will learn from them.
Giveaway: Enter our competition to win a set of the Follow My Food books!

        Milly Cow Gives Milk                      Polly Bee Makes Honey                     Shelly Hen Lays Eggs                        Granny Pip Grows Fruit
Q&A with Deborah Chancellor
1.   What is the Follow My Food series about, and who is it aimed at, and at what age?
Follow my Food is a series of entertaining and informative picture books about where our food comes from. There are four colourful books to choose from, each one focusing on a different kind of familiar food, namely milk, honey, eggs and fruit. The books are narrative non-fiction, which means that the reader is introduced to the real world through an engaging 'story telling' approach.
Follow my Food is aimed at pre-schoolers and children in Key Stage One. The books are designed to be read and enjoyed together as stories and talked about at home or in the classroom for their factual content.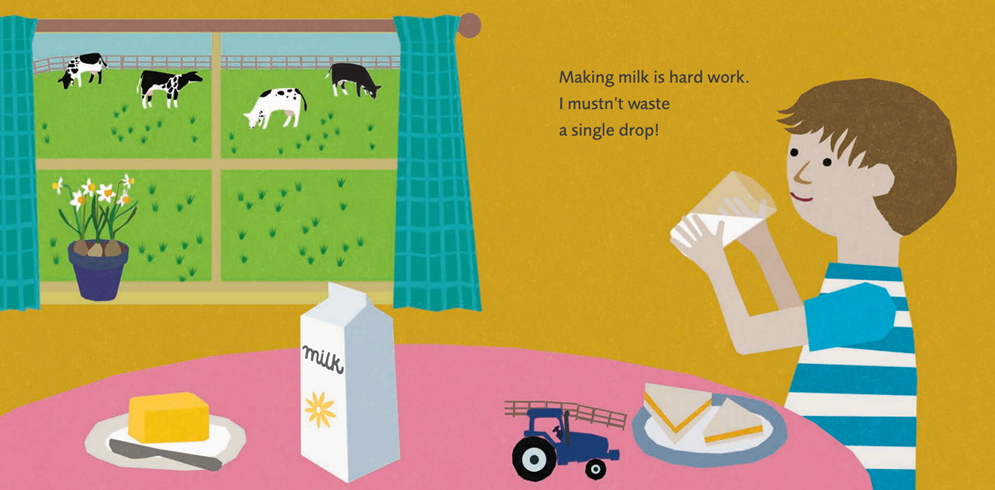 2.  What will children learn about in these books?
Many young children do not know where their food comes from - for example they may believe that milk is made in a supermarket and may not even be aware that apples grow on trees. The books in this series aim to introduce children to the vital connection between our food and the world around us. So, in Milly Cow Gives Milk, the reader follows a day in the life of Milly, a dairy cow who is well-cared for on a farm and produces delicious milk. In a similar way, the rest of the series explores the origins of other food types: Polly Bee Makes Honey, Shelly Hen Lays Eggs, and Granny Pip Grows Fruit.
The books offer an important first lesson in sustainability, highlighting how we depend on the natural world for our food and drink, and how the natural world depends on us for a healthy future. In an era of environmental change, this lesson is now more important than ever.

3.   Can you tell us a little about each of these books?
Milly Cow Gives Milk is the first of the series. This is a story told by a young boy; he follows Milly Cow as she spends the day eating grass, drinking water, pooping cowpats and being milked in the milking parlour that morning and evening. When the boy sees everything that goes into producing a glass of milk, he realises how important it is not to waste a single drop.
This gentle story is then followed by a few pages of fun and intriguing facts about cows, showing how milk is nutritious and all the different things it can be made into. Children learn more when they are having fun, and this book aims to be entertaining as well as informative.
Polly Bee Makes Honey tells the story of a busy bee intent on gathering pollen and nectar to make honey in her hive. Shelly Hen Lays Eggs introduces a bossy hen who likes to peck, play, snooze and lay delicious eggs. Granny Pip Grows Fruit follows a green-fingered Granny through the year, as she tends to her garden and grows fabulous fruit. As with Milly Cow Gives Milk, all these books have extra activities and facts at the back.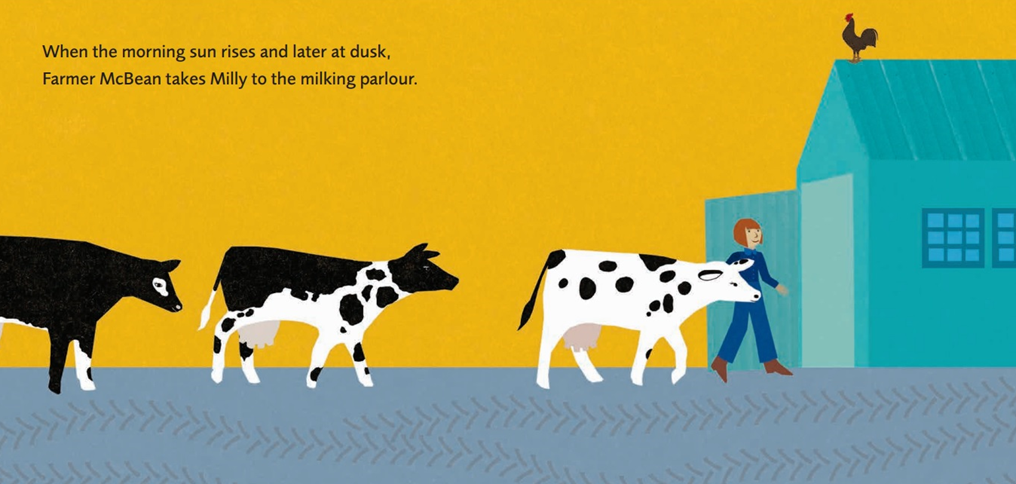 4.   How easy are the books for young children to follow?
The books are simply written and easy for young children to follow, but the text also uses imaginative language and rhythm to add colour when read aloud. For example, when describing Milly's repetitive diet of fresh grass:
'She chews…and chews…and chews
to help her food go down.'
When explaining Milly's regular milking routine, the passage of time is lyrically described:
'When the morning sun rises and later at dusk,
Farmer McBean takes Milly to the milking parlour.'
The factual sections at the end of the books add extra information, which is accessible to young children but is also of interest to older children (and their inquisitive parents).

5.   Why is it important for children to find out about where their food comes from?
As I have already said, these books aim to teach children about where their food comes from in a fun and engaging way. Children need to understand the connection between what they eat and the world they live in. Feeling connected to the environment is an important first step to caring for it in future years.
I also believe it is important for children to be aware of the journey food takes to arrive on their plate; if they can appreciate the preciousness of food and understand the hard work involved in producing it, they will be less likely to waste it. Of course, this is a vital lesson for us all.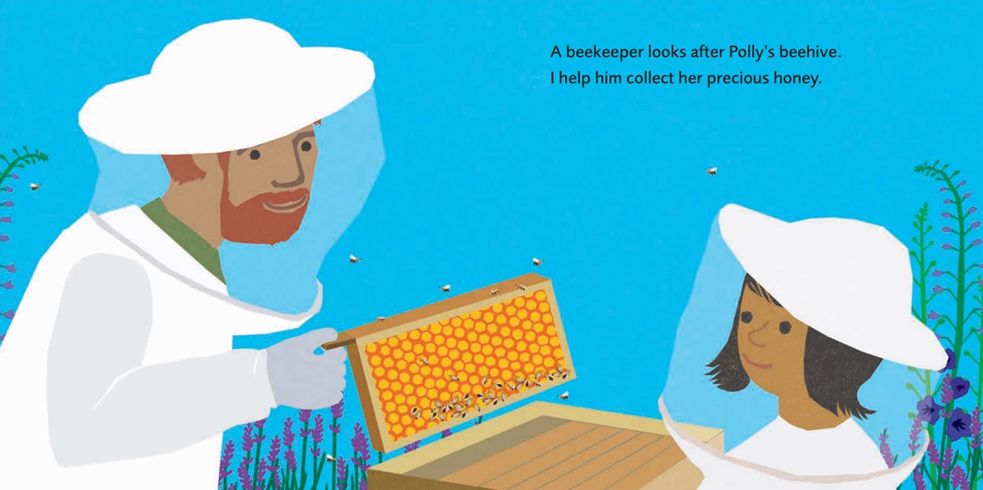 6.   Why do you include extra activities and facts at the back of each of these books?
Each book in the Follow my Food series operates on two levels - as a story and learning experience. I decided to include extra activities and facts at the end of the books to increase the amount of factual information on offer to the reader - I had so much to say, and it was not possible to cram everything into a short, picture book story!
The extra pages include a quiz inviting the reader to match words with their meanings (a kind of interactive glossary to the story), fascinating facts about the animals and foods mentioned in the books, and even a tasty recipe to try out.

7.   What do the illustrations by Julia Groves bring to these stories?
Throughout the Follow my Food series, Julia's bright and bold papercut illustrations are visually eye-catching, with a precise simplicity that appeals to very young children but has a level of quirky detail that will also hold the attention of older children.
As a writer, I am so lucky to have Julia Groves to illustrate my stories. Her artistic style is colourful, clear-cut, and direct - and as such, it compliments the same aspects of my writing. I feel that our styles work very well together.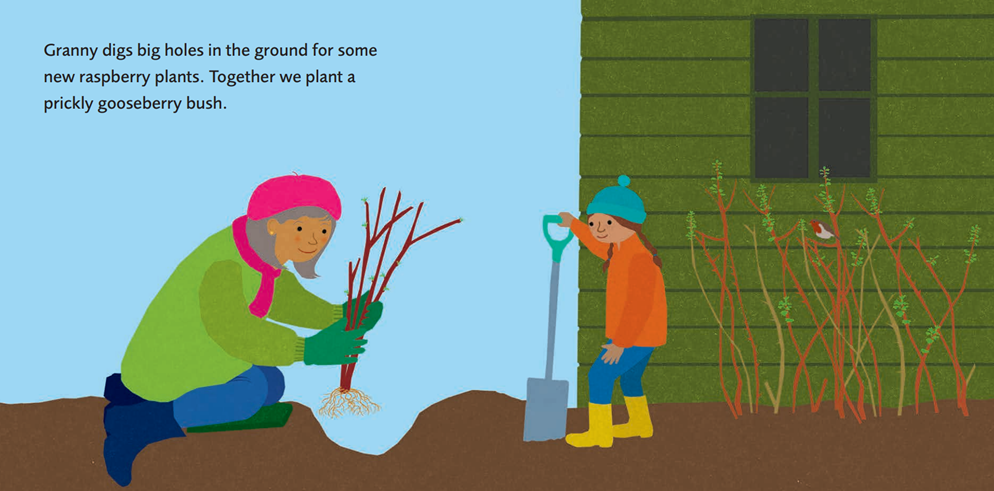 8.   How would you like to see young children being introduced to these books?
Picture books are designed to be read aloud, and this is how I would like to see my books introduced to young children. I think they would be great for reading aloud at home, or in a book reading session in a library, toddler group or classroom. My books are meant to provoke discussion, so the adult reading one of my stories is then well-placed to talk about the environmental issues it raises with the child and to take part together in the suggested activities.

9.   Can you suggest any other activities to support their learning about food in homes and schools?
Follow my Food is published by Scallywag Press, which has a fantastic website with plenty of activities relating to all the books in this series. Pre-school and Key Stage One teachers will be pleased to find teaching resources linked to the four titles in the series. Parents and carers will be delighted to discover plenty of printable craft activities too.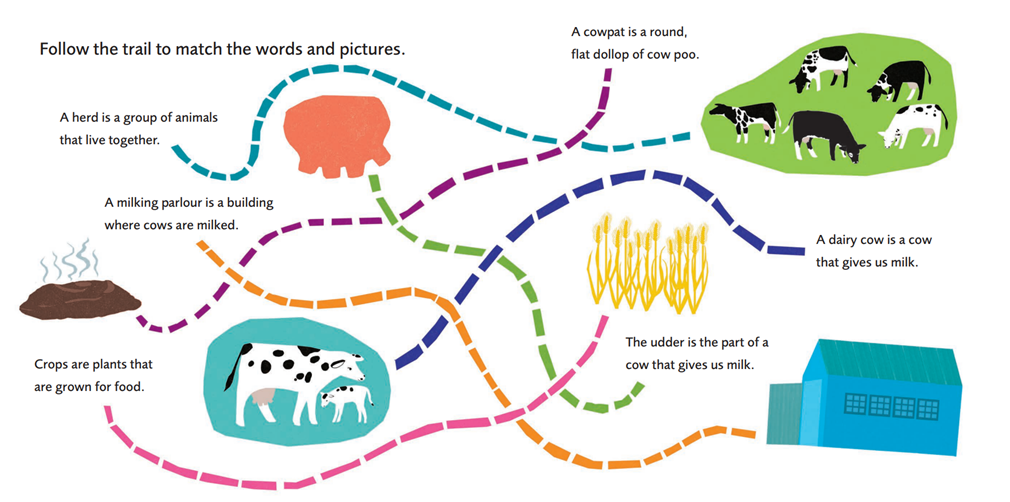 10.   Do you write other books for young children?
I love writing and have worked in children's publishing for around 30 years, first as an editor and then as a writer. To date, I have written over 100 books for children on a wide range of subjects, both fiction and non-fiction. I have written picture books for pre-schoolers, fiction and non-fiction for older children and historical biographies for teenagers. Some of my books have been translated into several languages.
These days, I juggle my time between a busy writing and editing career, working in a Sixth Form library, and giving writing tutorials for Sixth Form and University students. Whenever I can, I like to appear at literary festivals and run writing workshops for young people.
Author's Titles