Em Lynas: The Goat and the Stoat and the Boat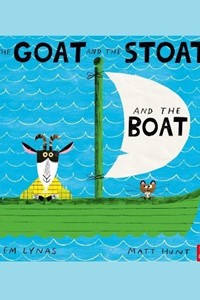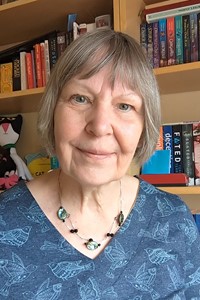 About Author
Em Lynas loves to write funny books and her latest picture book The Goat and the Stoat and the Boat is a hilarious tale about a stoat who must learn to share her boat with a goat... Em also loves to write about magic, dragons and folklore. Em has also worked as a primary school teacher, a mum and an educational publisher. She lives by the seaside on the North East coast with her husband, Geoff.
Matt Hunt, illustrator of The Goat and the Stoat and the Boat, started out as a fine artist before developing a love for children's illustration. Matt works in mixed media, utilising paint, pens, crayons, and digital. He loves to create new and interesting characters and write stories for them. He's influenced by old movies, classic illustration, cartoons and books. He lives with his wife Hayley and two cats.
Interview
The Goat and the Stoat and the Boat  (Nosy Crow)
May 2023
Their follow-up to The Cat, the Rat and the Hat, Em Lynas and Matt Hunt's The Goat and the Stoat and the Boat is another hilarious picture book with a raucous rhyming text. What will it take for Goat and Stoat to learn how to share their boat? We asked Em Lynas to tell us more and in this video, she shares some pages from the book and suggests ways to use the book with young children to help create their own rhyming stories.
Q&A with Em Lynas
1.  Have you always written picture books? What kinds of subjects catch your eye for a story?
I've written all sorts of fiction but my published books are middle grade, the Witch School series, and picture books, The Cat and the Rat and the Hat and The Goat and the Stoat and the Boat!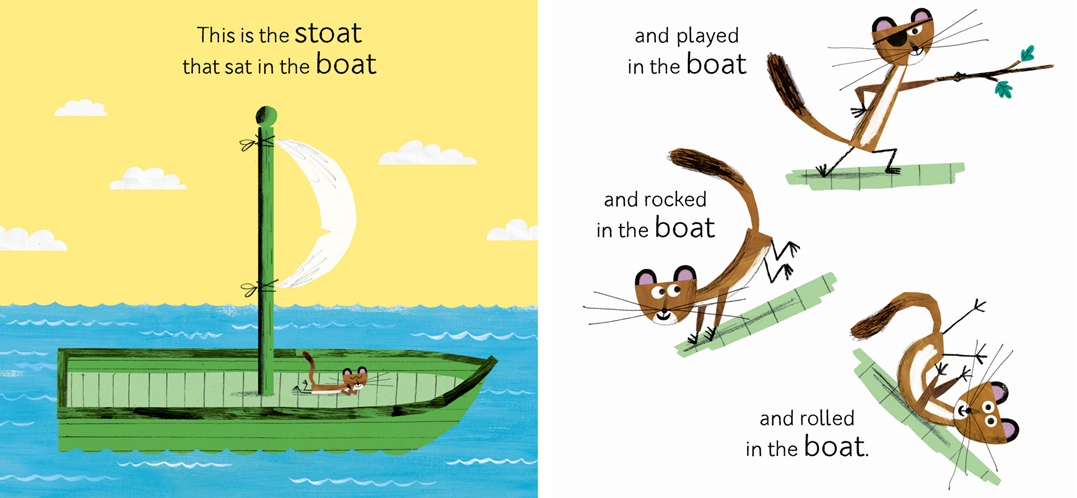 2.  Can you tell us about your picture books, The Cat and the Rat and the Hat, and the Goat and the Stoat and the Boat - what happens in these stories?
In The Cat and the Rat and the Hat, the cat has the hat and the rat wants it but then a bat with a fancy cravat comes zooming by and suddenly the cat and the rat both want the fancy cravat! But they don't know that the bat wants the hat!
In The Goat and the Stoat and the Boat, stoat is afloat in his boat on the moat until the goat jumps in and wants to float in his boat on the moat but stoat doesn't want a goat in his boat! There's chaos.

3.  How have you chosen the rhyming words in each of these books, and how do you decide what will happen?
I start by writing lists of single words and then I write lists of phrases. It's all quite random, no plan, just doodling, but then phrases seem to go together and that suggests a story.

4.  Is it hard to write a rhyming story with so few words? How long does it take you to write these texts?
I don't find it hard, it's a puzzle and I like puzzles! Limiting the word choice also helps in a weird way, it's like an illustrator using a simple colour palette, it can be more effective, it can have a bigger impact.
It's so difficult to say how long it takes because phrases and ideas pop into my head for weeks and months when I'm out walking or gardening or having a bath. I suppose if I bundled all of those moments together they might add up to a month, but I know I couldn't set aside a month and end up with a book!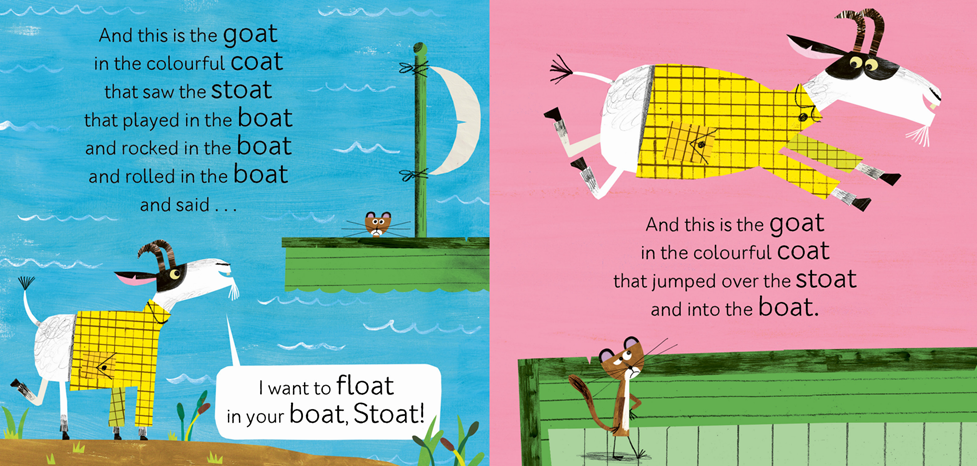 5.  Are these stories about small creatures wanting things to go their own way just meant to make children giggle - or do you also like to help them with their spellings?!
They were purely written to make children and adults giggle. If they're used for anything else then great, but that wasn't intentional.

6.  As a former teacher, how would you suggest using these books in the classroom?
First of all, have fun with them! Play the What If game - What if the cat and the rat and the bat all shared the hat? What if it was a magic hat? What if the cravat was a sail? What if you added in another set of rhyming words like sail and tail and pail and whale, what story would that suggest?

7.  Do you have any more rhyming picture books like these two planned - will you return to any of these characters?
I do have more planned with Matt Hunt and Nosy Crow but it's a secret for now! If you have a list of animals that rhyme you might be able to guess though!

8.  What do you think of Matt Hunt's illustrations for these stories - do any of the spreads stand out for you in this new book?
I absolutely adore Matt's illustrations. They are perfect and they add so much comedy to the books. It's hard to pick one but I especially love the wibble and wobble page.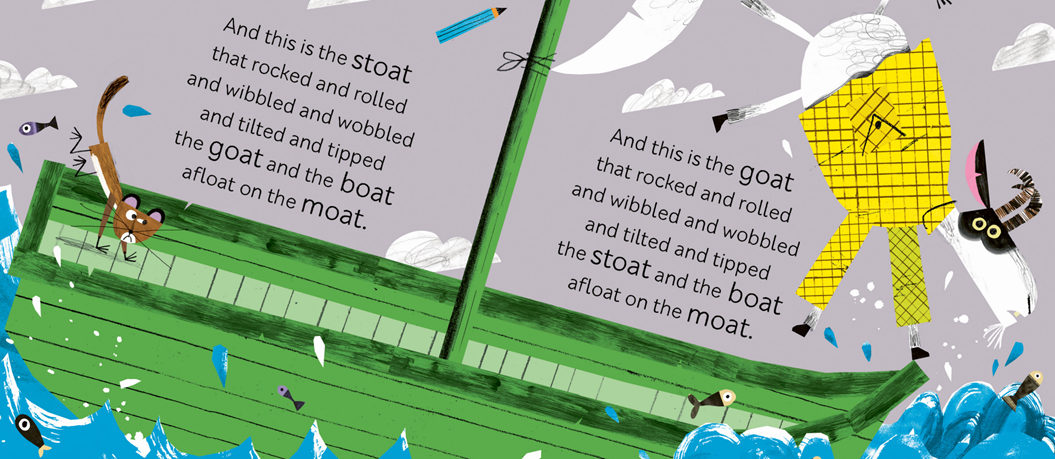 9.  What kind of things do you enjoy doing when you're not writing stories...?
I walk, I knit, I garden and spend time with family as much as I can.

10.  Have you seen any picture books recently that have stood out for you?
I am very fond of The Littlest Yak by Lu Fraser and Kate Hindley, and anything by Jon Klassen, but an all time favourite is Hairy Maclary From Donaldson's Dairy, the rhythm and rhyme is perfect.
Author's Titles