Jessie James & Tamara Anegon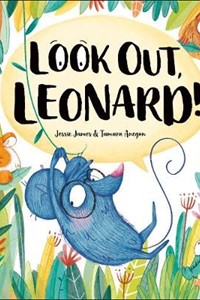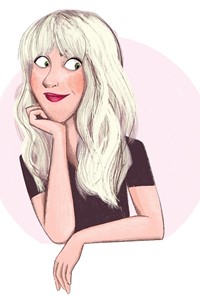 About Author
Tamara Anegon attained a Bachelor of Fine Arts in 2008. Following this, she studied for a masters degree in art, creation and research, specialising in children's and picture book illustration. She has illustrated several children's books.

You can find Tamara on Instagram @tamaraanegon.


Jessie James likes to walk through the hills and woodlands of the South Downs and dream up ideas for children's books. She has written for New Frontier, Skyhorse and DK as well as Simon and Schuster under another guise.
Interview
Look Out Leonard! (Dk)
March 2021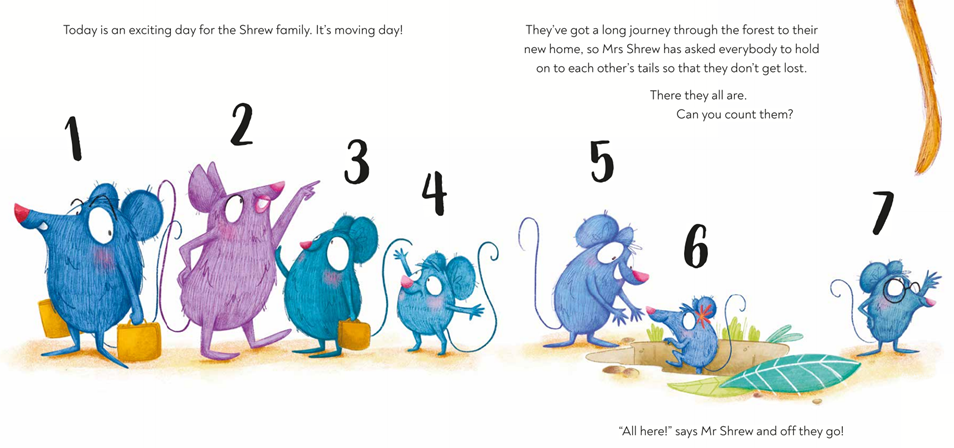 Look Out Leonard! is a gorgeous picture book full of unexpected mishaps and close encounters with danger, as a small family of shrews move to their new home - leaving one of them behind.

We asked author Jessie James and illustrator Tamara Anegon to tell us more:


1. How did you start writing / illustrating children's books? Do you do other work?

Tamara: Ever since I was a little girl I wanted to draw. It has always made me feel good. I used to draw my favourite characters from books and animated movies. Little by little, my education in fine arts grew along my motivation to create my own characters.
Illustration has always been my main focus even though it hasn't been an exclusive job. For many years I've been working on unrelated areas. I've also taught drawing and painting for kids and adults; that has been a source of gratification and another path of learning for me.


2. What's your favourite part in creating a picture book?

Jessie: That lightbulb moment when the fog clears and you suddenly realise you've found the final piece of the puzzle that makes a story come together.


3. Can you tell us about your new picture book, Look Out Leonard?

Jessie: Look Out, Leonard was inspired by a conversation with a good friend who had watched a documentary on Southeast Asian Shrews. He told me that they don't have very good eyesight and that when they are babies, they find their way by holding on to each other's tails and following their mum. Very cute!
I wanted it to feel very much like the narration of an episode of a kids animated tv show. I hope that the Leonard series overall will have a very episodic feel to it!


4. Why did you make your main characters a family of shrews? Have you ever met one?

Tamara: It was Jessie's idea. She already had vision of a story for a shrew family. The way this entire family get around holding their tales reinforces itch idea about Leonard being quite clueless and perhaps that he needs a new pair of glasses.


5. Do you prefer creating animal characters to human characters?

Tamara: I don't have an inclination for any in particular, I like creating new characters whether they are humans, animals, fictional or something in between. With that being said, I find amusing humanising animals or other characters, giving them an expression or a sense of human consciousness, showing what they feel.


6. How did you go about deciding how they would look? How do you create the illustrations?

Tamara: The first thing for me is to choose which colours I'm going to use and which technique. I have to decide whether to go fro a gesture or to make them cleaner, how bright or dark... It all comes along while I'm trying designs for the main characters. The tone of the story is a source of guidance, if it is a fun story, if it has some action, if it is more or less realistic... All this become an influence on my decisions that help convey the angle of the story.


7. What are your favourite spreads / mishaps?

Jessie: I love the spread where Leonard encounters the snippy, snappy crocodiles! Tamara's composition is just so fun and exciting! I also really like saying "Snippy, snappy crocodiles!"


8. Why did you want to include factual information about the Southeast Asian Shrew?

Jessie: DK is a non fiction publisher and we pride ourselves on making sure children get all the facts! Look Out, Leonard! teaches the importance of staying safe and staying with your family but we also wanted Children to know WHO Leonard is and what he would be like in the animal kingdom, in real life.


 9. Where and when do you prefer to work? What are you working on currently?

Jessie: I don't have any set times I like to work, I just try to work whenever creative inspiration (hopefully) strikes! I'm working on more stories for Leonard and a couple of ideas for an older audience. I like to work at my desk - I've spent even more time sat at it than usual during the last year and have invested in a good chair, some nice lighting and some lovely plants. My favourite is a beautiful Bonsai tree that brings a little of the outside in!


10. What on your desk couldn't you do without?

Tamara: Without any hesitation, the most basic stuff, pencil and paper. I can create just about anything with a piece of paper and a pencil. Whether is a place or a character, I can bring them to life with just a few strokes. The most basic stuff tend to be for me the most important.


11. Who are your picture book heroes?

Jessie: That's difficult! There are a lot! It goes without saying that Tamara Anegon is one of them! But I'm also a great admirer of Karl James Mountford, Melissa Castrillon, Sarah Warburton, to name a few...


12. What are your favourite escapes from your desk / studio?

Jessie: I love to read and I love to walk - although after a year of various levels of lock down, I confess I am rather looking forward to meeting friends at the pub again!
Author's Titles