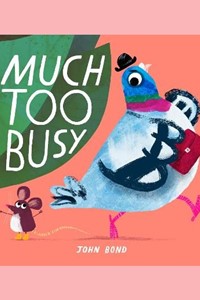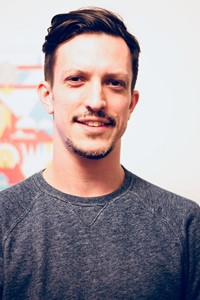 About Author
John Bond studied illustration at Kingston University and worked for seven years at an award-winning creative agency before becoming a full-time illustrator and designer. His debut picture book, Mini Rabbit Not Lost (HarperCollins Children's Books) was shortlisted in the Waterstones Book Prize. John is also currently illustrating a series of books with award-winning author, Peter Bently, Dogs in Disguise and Cats in Chaos! 
John is married and has two young children and lives and works in Worthing. Join John's 140k+ followers on Instagram: @iamjohnbond
Interview
Much Too Busy!  (HarperCollins Children's Books)
April 2023
John Bond's new picture book, Much Too Busy!, encourages us to slow down and to enjoy the quieter moments in life. Here, the author and illustrator tells ReadingZone how the pandemic helped inspire the story, and how the story and its characters developed.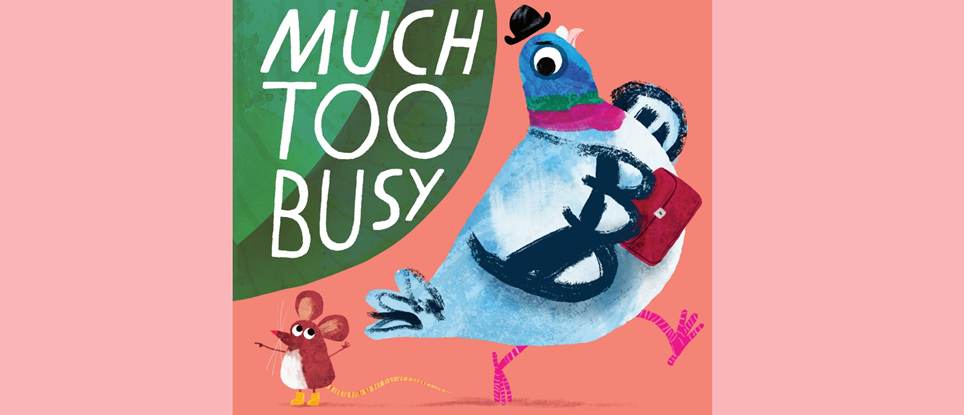 Review:   "Much Too Busy is a wonderful book about friendship and never being too busy to admire and observe the world and its beauty."
Q&A with John Bond
1.   What is your background and what brought you into creating picture books for children?
I've always been a visual storyteller - drawing characters and imaginary worlds since I can remember. After studying illustration at Kingston University in London I worked for several years at a digital creative agency making animations, games and apps.
I only got into making picture books a few years ago. It all stemmed from a personal series of artwork that I was making - which featured a little black rabbit - who was trekking through a multitude of idyllic / treacherous landscapes. I was invited to a meeting at publisher HarperCollins, who asked me to develop a picture book story around this character. A year or two later, my first book Mini Rabbit Not Lost was released.

2.   What has been your favourite career moment so far?
One of my most recent highlights was having one of my books (Dogs in Disguise) read on CBeebies Bedtime Stories, by the one and only Rowan Atkinson - aka Mr. Bean! Very surreal and super funny.

3.   What happens in your new picture book, Much Too Busy?
Much Too Busy is a story about a very busy Pigeon and a not-so-busy Mouse who one day, find themselves in each other's company. We follow them on a journey of self-discovery and learn how important it is to slow down and enjoy our surroundings.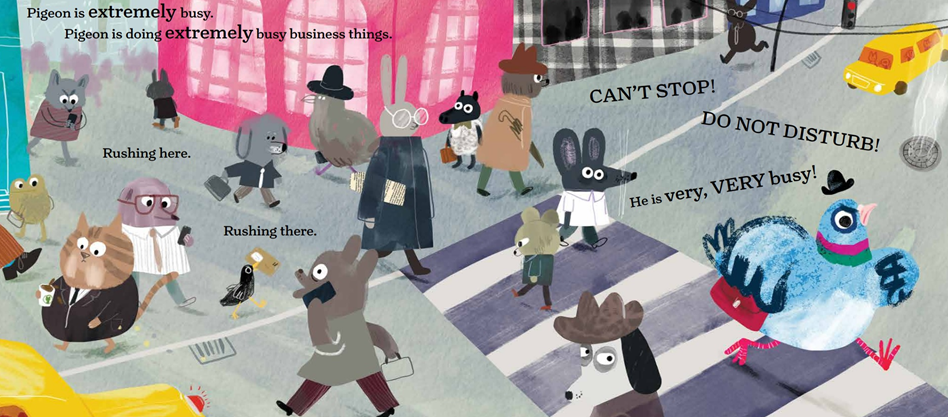 4.   What inspired the story?
The initial idea for this book came during the pandemic. Many of us had been forced to slow down and nature became a real place of solace when paid attractions were no longer available. It's also a nod to my roots growing up in the countryside, where the pace of life was much slower (in a good way) and my interest and respect for nature were cultivated. I wanted this book to capture those sentiments, with a witty edge.

5.   Why did you decide on a Pigeon and a Mouse for this story's main characters?
Both of the characters are emotionally very different - so I wanted to try and capture those qualities in their physical appearance. The sight of a pigeon fluffing up its feathers, puffing out its chest, and confidently strutting about has always made me laugh. They're really frantic, busy characters and synonymous with urban life.
Mice (even though they can be little pests) are cute little balls of fur. I wanted Mouse's character to be full of innocence, selflessness and endearment.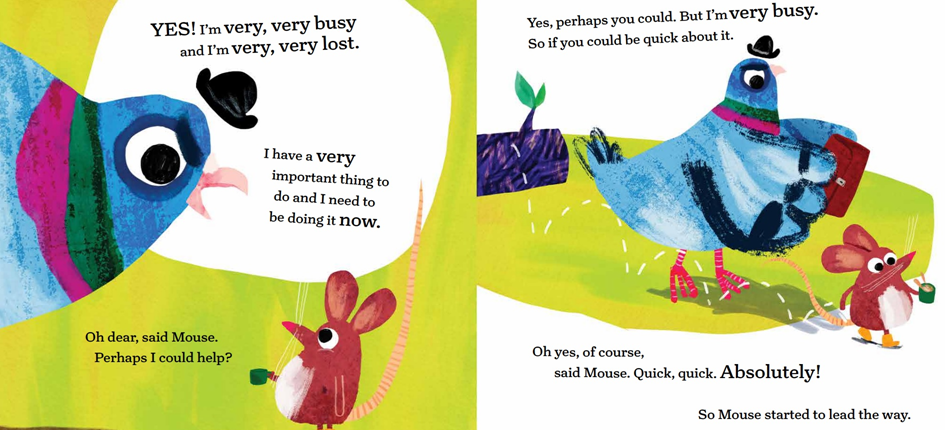 6.   Are you more like Pigeon or Mouse?
I'm about 99% Pigeon (at the time of writing). This changes on a daily basis, but I'm usually more like 70% Mouse / 30% Pigeon. It's all about balance.

7.   How did you create the images for this picture book?
The artwork for this book was all produced digitally. My rough sketches are drawn in Procreate on an iPad and the final artwork is created in Photoshop using a Wacom Cintiq tablet. I really wanted to experiment with a more collaged look for this book - so created a library of textures and patterns that I could 'cut' shapes from with the lasso tool (digital scissors). I'd arrange these elements together with layers of drawing and painting to compose the final illustrations.

8.   Looking at the final book, do you have a favourite spread?
I'm pretty pleased with the street scene at the start - with all the various city characters marching about - they're an odd bunch. I also like the picture of Mouse looking very sad. Sorry, Mouse.

9.   What would you like your young readers (and their parents!) to take from the story?
I think the main aspiration is for children (and adults) to spend a bit more time observing and enjoying the world around them - and to let their imaginations flourish. I'd like the story to remind people how good it can be to occasionally slow down and resist the urge to constantly keep busy. Less is (sometimes) more.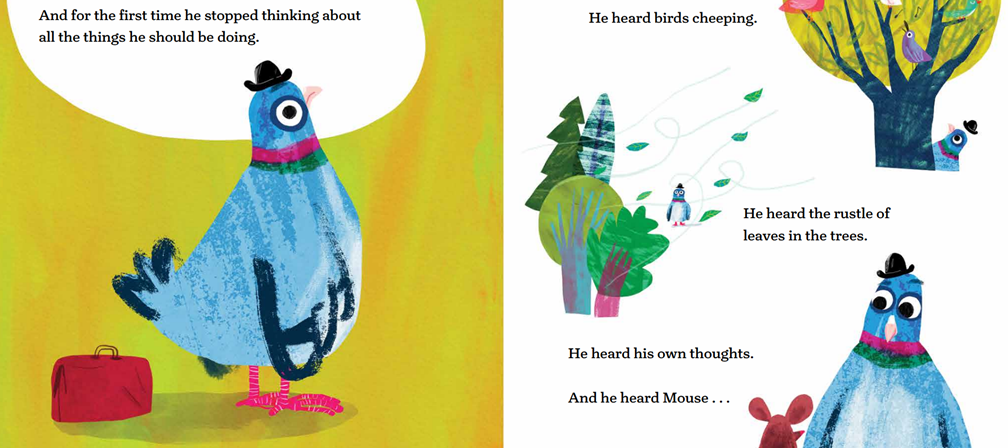 10.   Where do you prefer to work, and what are you working on currently?
I always have a romanticised idea of drawing in coffee shops, the park, or by the beach, but 1) I get very distracted and 2) it's quite hard to see the screen outside. So for purely practical reasons, I tend to work in my studio. Right now I'm illustrating my third book* with author, Peter Bently.
*It's about small furry creatures (not mice), and it's out this summer!
Author's Titles