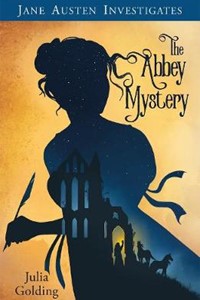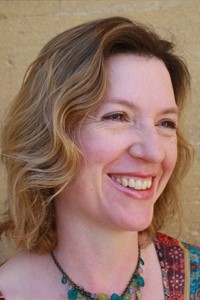 About Author
Julia Golding grew up on the edge of Epping Forest. After reading English at Cambridge, she joined the Foreign Office and served in Poland.  Her work as a diplomat took her from the high point of town twinning in the Tatra Mountains to the low of inspecting the bottom of a Silesian coal mine.
On leaving Poland, she exchanged diplomacy for academia and took a doctorate in the literature of the English Romantic Period at Oxford.  She then joined Oxfam as a lobbyist on conflict issues, campaigning at the UN and with governments to lessen the impact of conflict on civilians living in war zones.
Married with three children, Julia now lives in Oxford and works as a freelance writer. The Diamond of Drury Lane was her first novel for children. Since then she has written a number of books about Cat Royal as well as historical fiction for Puffin and OUP.
Author link
Interview
Jane Austen Investigates: The Abby Mystery (Lion Fiction)
April 2021
Jane Austen's world is brought to life in the first Jane Austen Investigates novel, The Abby Mystery by Julia Golding, in which she reimagines the young teenage Jane as a budding detective. Julia Golding tells us more: 
Q&A with Julia Golding
1.  What inspired you to cast a young Jane Austen into the role of investigator in your new Jane Austen Investigates series? Why did you feel she would have made a good detective?
Imagine meeting Jane Austen in person. Don't you think she would be able to sum you up, down to the amount of money in your bank balance, by just a very careful attention paid to how you talk and act? She would know what part of the world you were from, your level of education, if your clothes were designer or fake - and if you cared either way. She certainly does this to her own characters: Mr Bingley (£5000 a year with snobbish sisters), Mr Darcy (£10 000 and a proud but good-hearted landowner).
Predating Miss Marple, she sits in her corner and watches the world go by, laughs, and writes about it! Those skills seem perfect for a detective.
2. How did you go about creating Jane's voice as a 13-year-old? Were you already very familiar with her writing?
I did a doctorate in literature of the Romantic Period at Oxford so I was fortunate enough to have serious amount of time to dedicate to thinking about Jane Austen and her world. I have always loved her anarchic juvenilia and it inspired my first book, The Diamond of Drury Lane, when I was looking for a 'voice' for a girl living in a theatre in 1790, made much more streetwise than Jane herself.
It has been a delight, therefore, to return to Jane at 13. There's a balance when writing historical fiction: giving it the right flavour without making it too difficult for a younger reader and the younger Jane offers that as she is so direct and quick to get to the joke.
3. Did you visit the places associated with Jane's life? Is the Abbey in this story based on a real place?
I visited Chawton and the Jane Austen House in 2019, and was privileged to have a chat with the then director and a tour before opening hours. This was for my podcast 'What would Jane Do?' You can see the photos on the YouTube video I made for that episode.
There is little left of Steventon, the rectory where Jane lived in as a child, the house having been pulled down, but the Hampshire countryside is still there, of course. As for Southmoor Abbey, that is loosely based on Anglesey Abbey and Sudeley Castle, both excellent National Trust houses that incorporate ruins as part of the house or in the gardens.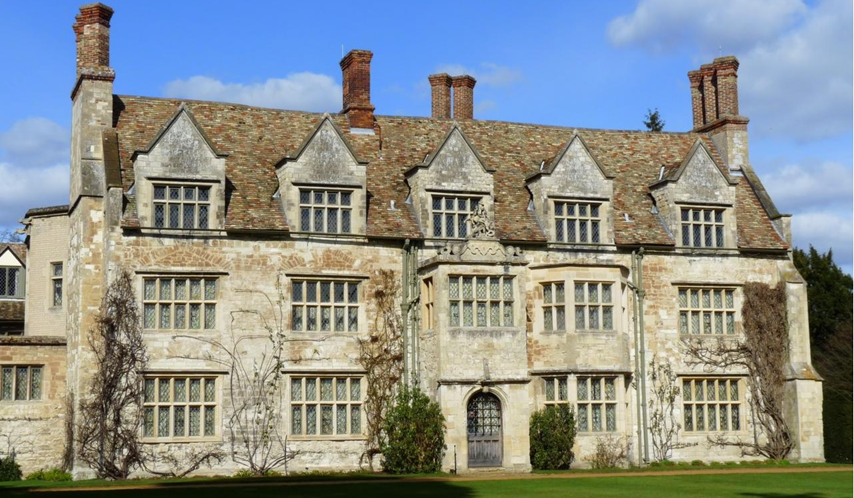 Anglesey Abbey near Cambridge
4. Do you prefer to use real settings for your novels?
I find real history very inspiring so yes, I do. There are details that emerge during research that you would never have imagined yourself, or dismissed as too outlandish.
5. What about the characters, do you draw any of them from Jane's life, or the books she would go on to write?
Absolutely! There is a hidden mystery in the book; there are characters who are fragments of ones she would later put in her books. I'm having fun with the idea of what might have inspired her. Names are sometimes the hint but there are also people who act in a way that should clue you in to who they might be if picked up, brushed off, and polished up for a role in a Jane Austen novel.
6. How did you go about researching the Georgian period, the backdrop to the novel?
Aside from five years of doctoral research?! I have bookshelves groaning with novels, poetry, history books, all about the period. I keep adding to my collection. In recent times I've added quite a few on the scientific history of the period, so perhaps that should crop up in one of Jane's adventures? It is a fascinating age and one I escape to on a regular basis.
7. You also bring in historical details like the invention of the steam engine, and the East India company. Why did you feel it was important to broaden the historical setting?
It is helpful, I believe, to a young reader to let them know what else was going on in the world around, to set things in a wider context of their history lessons so that the focus on a country house is not all that is on offer.
Jane's readership would not have need to be told as this was the world they knew in newspapers and periodicals, and talked about in letters from friends and family. Jane's 'two inches' of ivory (her own characterisation of her writing) was seemingly not very diverse, but her own family was very international.
Two of her brothers were noted naval officers and travelled the world, involved in war and politics as part of their career, her sister's fiancé died in the West Indies, and her aunt and glamorous cousin had a complicated relationship with the East India Company and French Revolution. I find all these cross-currents produce rich fishing grounds for fiction.
8. There are some nods to Jane Austen's future writing, especially her reflections on women's roles at the time, and social hierarchies. Did you feel it was important to trace the writer Jane would become?
Yes - and also the fun. I am allowing myself to imagine what would have passed through her mind when put in the situations I create in the novel. She can't be an entirely 'modern' person, in that she had the education and outlook of the time, but I can hint at what she will be in maturity.
9. What further adventures have you planned for Jane?
The next adventure - The Burglar's Ball - uses a little-known part of her biography, her time at school in Reading. The headmistress was an extraordinary character called Madame La Tournelle, who had the misfortune to have lost a leg in mysterious circumstances so used a cork replacement. She wasn't French (her real name is to be revealed) and there is a definite whiff of the theatrical about her. On this adventure Jane is travelling with her best friend and sister, Cassandra.
10. Where do you prefer to write and how does your writing day go?
I prefer to write in the mornings. Before the pandemic I liked cafes but now I write in my study, though on sunny days I 'visit' the conservatory to pretend I'm out and about.
11. What are your favourite escapes from writing?
Reading - though that keeps me in writing mode. I enjoy cooking while listening to audio books, as well as walking the dogs.
12. Are there other mystery novels you can recommend to children who enjoy The Abbey Mystery?
They might enjoy The Roman Mysteries by Caroline Lawrence which are a wonderful introduction to ancient history. I took one with me when I went to Rome and found my experience very much enriched.
Author's Titles