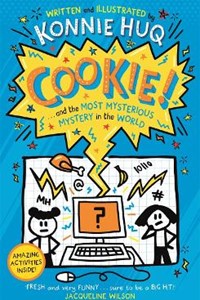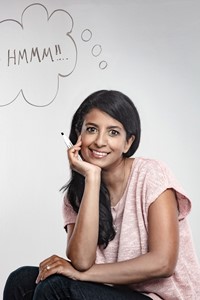 About Author
Former Blue Peter presenter Konnie Huq published her first children's book, Cookie and the Most Annoying Boy in the World, in 2019 and she has now published a third adventure, Cookie and the Most Mysterious Mystery in the World. A live action Cookie TV series based on the award-winning books is currently in development with Zodiak Kids.
After leaving Blue Peter, Konnie went on to present various entertainment shows including The Xtra Factor, King of the Nerds and Guinness World Records Smashed, to name a few. She also interviewed J.K. Rowling back in 1997.
Her economics degree from Cambridge facilitates her keen interest in current affairs, and other interviewees range from Tony Blair to Prince William. Konnie has presented a number of podcasts, including the Penguin Podcast for Penguin Books, Switch Off for BBC Sounds and Thinking Out Loud for Acast. 
Interview
Cookie and the Most Mysterious Mystery in the World (Cookie! Book 3)  (Piccadilly Press)
September 2021
Former Blue Peter presenter Konnie Huq's Cookie series follows a science-mad, British-Bangladeshi called Cookie and explores how she straddles two cultures, her love of science and the occasional chaos of her everyday life, illustrated with Konnie's hilarious doodles.  The series is currently being turned into a live action television series by Zodiak Kids. 
In Cookie and the Most Mysterious Mystery in the World, the third book in the series, Cookie must get to the bottom of a number of mysteries, while making sure she doesn't get the blame for the mishaps she's investigating.
Konnie Huq tells us more in this Q&A, with illustrations from the book.
1. Why did you decide to start writing the Cookie series, and why did you decide to illustrate it yourself?
Ever since I left Blue Peter I was asked if I would write a book but I didn't want to just for the sake of it as there are so many great ones already out there. I felt the Cookie books could bring something new to the mix. She is a bit of an outsider, into knowledge and science and chaos follows her around!
The book is also packed with humour, fun comic illustrations and there are even activities to try out. It wasn't originally going to be illustrated but the narrative just lent itself to it as it makes for clear, concise way of shoeing the viewer what is going through Cookie's mind.


2. Is Cookie based on anyone you know? How did you choose her name?
The book is very loosely based on my own life and Cookie is a mix of people I know including me!! Cookie is a nickname a good friend of mind had growing up and I thought it fitted perfectly.

3. Why did you decide to make Cookie keen on science, and to feature different aspects of science in the books?
Science is something that we lag behind in when it comes to young people entering into their chosen professions especially girls. The stereotype of a scientist needs challenging. The younger people are subjected to science, the less likely it will feel like an alien subject when first encountered at secondary school. Science explains everything and is so important.

4. Can you tell us a bit about Cookie's latest adventure, Cookie and the Most Mysterious Mystery in the World?
There is a hacker at Woodburn Primary hacking into the school website and Jake's mum is acting very odd indeed. Cookie wants to get to the bottom of what is going on.

5. Why did you decide to include codes and coding - and activities for these - in this story?
I like to put activities into all the books to make them interactive and more immersive. Any 'gateways' that help get reluctant readers into reading can only be a good thing. I like to think the humour, comic pictures and activities are all a part of this and added extras! Codes and coding were included as the whole story is to do with puzzles and mysteries. In our increasingly tech savvy world, knowledge of coding is becoming increasingly important.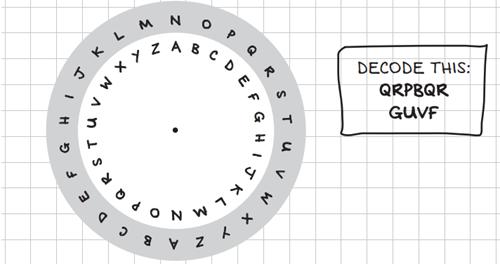 6. A lot of the story takes place in Cookie's school - which of her teachers is your favourite?
I like Mrs Chen, the science teacher who is very meek mild ordinarily but can get really angry when pushed over the edge.

7. You also explore what is happening to Cookie at home, why did you decide to introduce Nani to Cookie's story? 
My own granny or nani came over from Bangladesh when I was young and it was totally frustrating not being able to speak good Bengali and communicate with her! I always think old people have lived a lifetime of experiences and have so much that often goes unknown or unseen especially in the later years. People can often dismiss old people which is so wrong.


8. Were you reflecting on your own experiences in exploring Cookie's identity as a British child with Bangladeshi roots?
Yes, definitely. It's important to understand every single person has a unique culture and background that shapes who they are and how that act. When you straddle two cultures it's important to try and work both in harmony. All cultures should be respected and understood.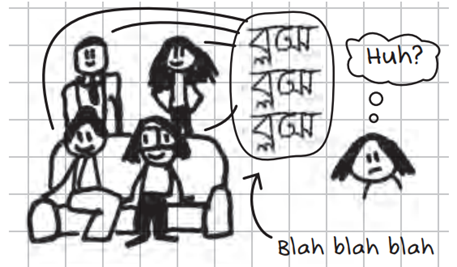 9. The illustrations are really funny - does it take you long to work on the illustrations or do you doodle as you write the text? 
The illustrations almost draw themselves as they are the funny thoughts and flights of fancy that go through Cookie's head. Some are thought up as the text is written and others I come up with after. It's really fun coming up with them and trying to second guess where Cookie's mind will go!!!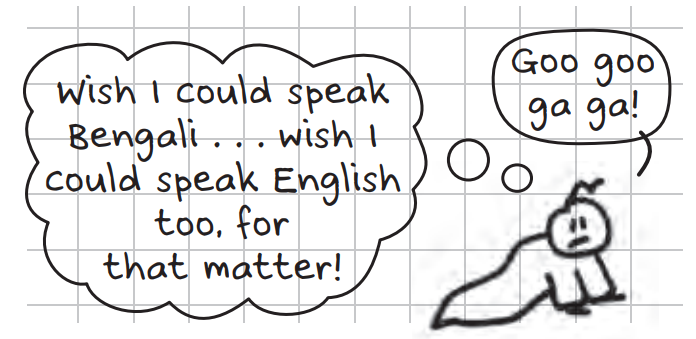 10. Are you planning to write more stories about Cookie and her friends?
After book 3 I am going to concentrate on helping with the TV script which is super exciting!

11. Where and when do you do your best writing and illustrating?
When I am completely relaxed.

12. What other kinds of work do you do? 
TV presenting. Voice overs. Charity ambassador. Campaign endorsement.
Author's Titles