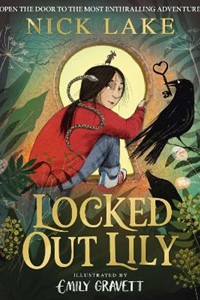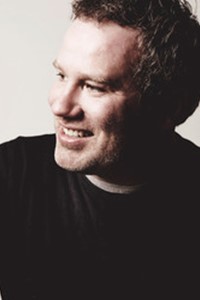 About Author
Locked Out Lily is Nick Lake's first middle grade book for children, who is the critically-acclaimed author of many YA novels. His books have won several prizes including the Michael L. Printz Award, and have been shortlisted three times for the Carnegie Medal - most recently for his novel Nowhere on Earth.
Nick is also the Fiction Publisher at HarperCollins Children's Books. He lives with his family in Oxfordshire, in a very old house protected by magical symbols.  
Twitter: @nicklakeauthor
Interview
Locked Out Lily  (Simon & Schuster Children's Books)
October 2021
When Lily returns home to find Replacements have taken the place of her parents, she has to fight to remove them from her home with the help of a group of talking animals including Mole, Crow, Snake and Mouse who have come to help her.  This powerful, layered story includes themes around illness, courage, family and leaving the past behind, and is beautifully illustrated by Emily Gravett.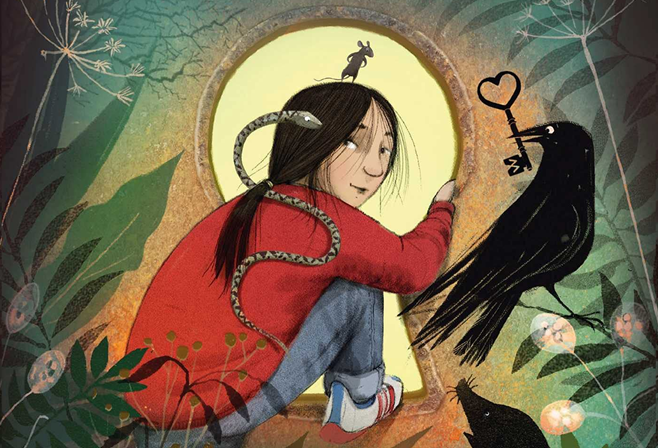 Chapter extract from Locked Out Lily

Author Nick Lake tells us more about his writing and Locked Out Lily in this Q&A:
1. Where and when do you prefer to write - and where and when do you actually write?
Ha, I love the duality of that question. At this point I honestly don't know if I have a preference, because the only place and time I can write is on the train to and from work. Day job and family take up the rest of my time. The pandemic, thus, has not been great for my writing. I think I've barely managed 15,000 words since March 2020 - though luckily I had half a draft done before of something upcoming, so I had banked some writing.

2. What's been your stand-out writing moment in your career so far?
I think it was seeing the illustrations for this book. I'd never done anything illustrated before and was surprised by how emotional an experience it was to see Emily's beautiful interpretations of the characters and story.

3. You're well known for writing YA novels, so why did you decide to write a younger story, Locked Out Lily? How did writing this novel compare with writing YA?
I'm not sure that I decided, per se. I had definitely always wanted to do something that combined really tight word-length, setting and timeline with a really epic scale of plot - something that felt both mythic and domestic - and that was probably the impetus, really. I always felt I needed to do a story that was set in one house, over one night, but have it be a grand battle too, with everything at stake - and that just didn't feel YA; it felt like a younger book.

4. Can you tell us what Locked Out Lily is about?
I'm surprisingly bad at this! It's about a girl who comes back to her house to find that her parents have gone to the hospital to have her new baby sister. She really doesn't want the baby sister - and she's also fairly ill, in a long term way. And when she tries to open the door, she finds that there are things that look like her parents, that tell her she doesn't belong there - and lock her out.
The rest of the story is her trying to break into the house, with the help of a talking Mole, Crow, Snake and Mouse that she encounters in the garden, and who are determined like her to defeat the Replacements. Along the way she will probably come to realise certain things about herself, and about her feelings regarding the new baby...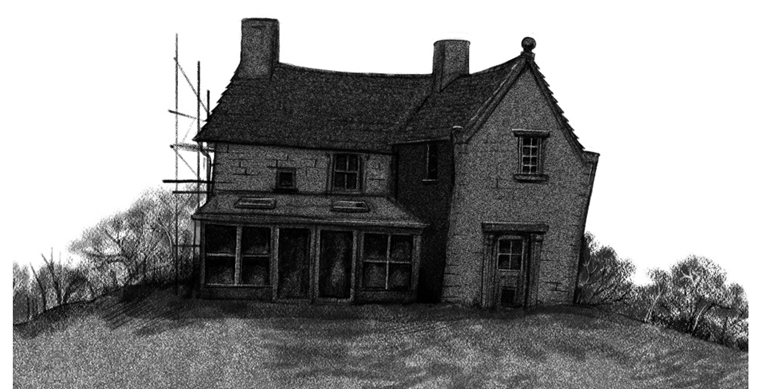 5. There is a definite Coraline vibe to the book, but what inspired the original idea and how did the storyline evolve?
I love Coraline. I bought a copy at Borders in Oxford when I was a student, and - along with Holes and How I Live Now - it was one of the books that expanded my sense of what it was possible for children's books to do, and ultimately led to me becoming a children's book editor. And I'm aware that it probably echoes in Lily! Though more specifically, the final concrete inspiration for Locked Out Lily actually came when I was re-reading Alan Garner's version of the old folk tale The Pear Drum - which also inspired Neil Gaiman to write Coraline - and is the story of two girls who behave increasingly badly until their mother is replaced by a New Mother with glass eyes and a tail, such that they can only look through the windows at her, afraid to go in. So the root of both stories is that same folk tale, really. I know Alan is preoccupied with it too: it's an especially strange and un-heimlich and slippery story.

6. What did you enjoy most about creating your character Lily?
So this is an unanswerable for me because I have NO conscious role in that part of it - she is just there, in my head. Which is not to say that I know everything about her - I don't know what her favourite colours are, or what she likes to watch, or what she wears even. I just get a window into her head (or rather looking out of her head) for the duration of the story.

7. Why did you decide to bring the animal helpers into this story, and did any of them stand out for you?
I'm not sure? They sort of just happened too. But I suspect it has a lot to do with my love of children's literature, generally - I am a publisher in my day job, mostly focused on middle grade. This book ended up being, consciously or unconsciously, a love letter to everything that means something to me about kids' books - whether it's Tom's Midnight Garden or the animals of Wind in the Willows, or the mythic resonance of The Dark is Rising. I think I probably feel on some level that there is a magic in animals, gardens and old houses that children's books have always tapped into, or intuited, and it bled into this story too.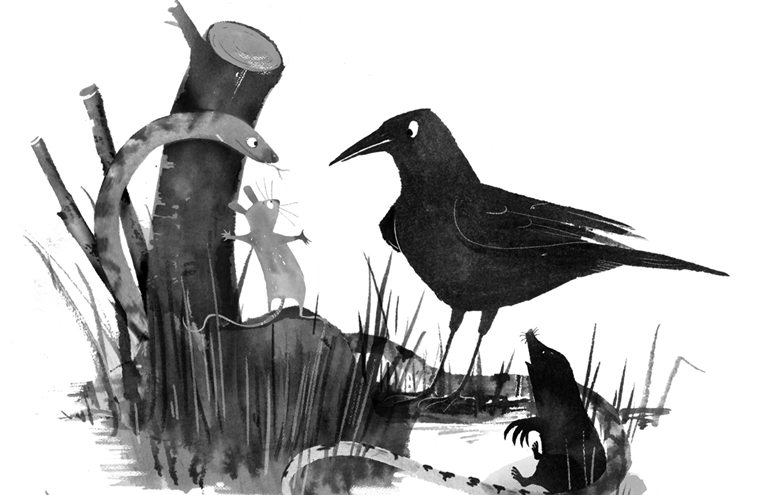 8. How did you go about developing your eerie mother-thing and father-thing?
A lot of that came from the Pear Drum. But then it became tricky in the writing because - to the exasperation of my editors - I like to understand a bit about what the Replacements are and want, but also try to NOT know to some degree, because the whole structure of the book, in terms of the "rules" of the magic or whatever, feels like a spider's web to me; if I touch it too roughly, it will break and evanesce.
One specific thing I can say though is that my old sadly-departed friend Ben North, who is one of the great unsung geniuses of publishing, helped me hugely with their physical attributes. I basically left their eyes blank because I couldn't "see" what they should be - obviously they couldn't be glass, like the Pear Drum, or buttons. Ben immediately picked up on that evasion on my part and said it needed to be something that tied in - which was when I thought of the snowman that Lily passes in the garden. So now I mention that it has coal eyes, and then the implication is that the parents have coal eyes too. I don't precisely know what that means. I think it's probably that, whatever they are, they can't have real eyes? And they passed the snowman on their way in and borrowed it's eyes - not literally, but in a visual, mimicking way.

9. Other than a great story, what would you like your readers to take from Locked Out Lily?
I'm tempted to say that if I could articulate that I wouldn't need to write the book! I have said that it's partly saying to the reader: your heart might get broken, but you can mend it yourself. That you're stronger than you think, and so on. But I think it's also partly about the capacity and expansiveness of love, which is where this story of Replacement parents is very different from the Pear Drum. You know, there's that thing when someone enters your family, and you think that it will split or divide the love you have for the existing family - but actually you discover that love is not a finite quantity but infinitely renewable.
I hope it's not too much of a spoiler to say that Lily thinks her baby sister is going to diminish her, or replace her, and discovers that actually she only expands her; only makes her more. I kind of think I'd like the reader to take that away: that there is no limit to love; that it can only make you bigger.

10. What did you think of Emily Gravett's illustrations when you first saw them? 
I quite literally cried. I was just overwhelmed by how beautiful they were. People often say that it's like the illustrator has looked into their heads and seen what they saw... but I don't think that's the case here, or at least it isn't my dominant thought. It's more... it's not necessarily what was in my head, but she got the essence of the characters. Especially Lily. (Who I don't see when I'm writing because I am in her head, looking out.) I love all the big black pieces with white light reversing out - but I think my favourite is probably the final spread, which would be a big spoiler to describe, but is utterly stunning.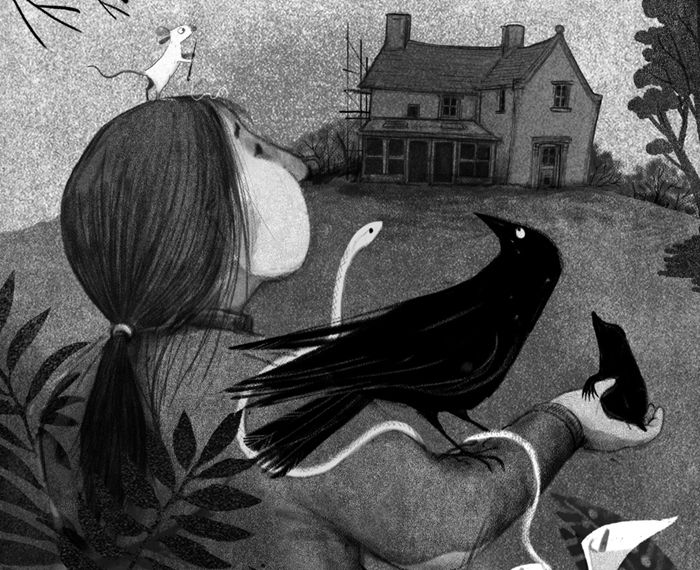 11. Which writers inspire you? What are your top three recent contemporary MG novels?
I try to avoid, as a publisher, picking contemporary favourites! But I can say (partly because I don't edit them) that Katherine Rundell and Sarah Crossan read early drafts of this book and gave invaluable feedback, and I love their books, for different reasons. And in terms of inspiration it's obviously, as above, Gaiman, Garner, Susan Cooper, Frances Hodgson Burnett, AA Milne, CS Lewis, Kenneth Grahame.... And also specifically Philippa Pearce's Tom's Midnight Garden and David Almond's Skellig - which are both tightly-controlled masterpieces, and vie for the crown of most beautiful final lines in all of literature, in my view.

12. Will you be writing more MG novels? What are you writing currently?
Yes! As per above I can't write much until I'm commuting more often, but luckily I had drafted about half of a follow-up to Locked Out Lily before Covid came along, and I managed to finish it over the last year or so. It's not at all a sequel but it's a companion piece that comes at related ideas about home and belonging and houses and magic from a slightly different angle; and is short and focused in time like Lily, with Emily illustrating again.
At the moment it's called The House with the Hole In It - it's about a girl who lives in a house with people who are not her birth parents, and feels some lack deep down inside her, a hole, and then one day an actual sink hole suddenly opens up in the living room, and when she clambers down at night, there's a dragon in there, guarding a bottle with a witch in it. Who offers her everything she might want....

13. What are your favourite escapes from your desk?
Here in the country, it's a specific walk which an author I do edit - Francesca Gibbons - also goes on. It's a long shallow valley in the Cotswolds, just near my house, with stone walls and oak trees and deers that cross the fields and buzzards in the sky. Alan Garner would say it was a place of power.
At work in London, one of my favourites - which I'm looking forward to returning to as we slowly get back to the office - is the room at Tate Modern with the four enormous red Rothkos. I think those things, if you see them in person, are the greatest counter-argument to that sort of "my kid could do this" criticism of modern art. There is something unbelievably powerful about them. Once I took a skeptic to that red room - who had only seen them online - and he was made so dizzy he had to sit down. The first time I ever saw a Rothko, in Chicago, I welled up with tears the same way I did when I saw the Grand Canyon. I don't know why. He just captures some musical emotion in colour. Anyway - that red room made its way into Locked Out Lily, I think, in some way I can't quite explain. Something about small spaces that are also huge and expansive.
Author's Titles