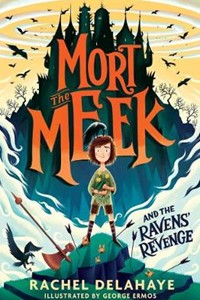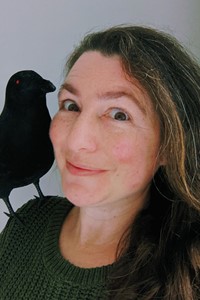 Biography
After studying linguistics, Rachel embarked on a career in journalism. She has worked in London, Sydney and Melbourne. She now lives in Bath, and while she has vowed never to move again, her imagination has refused to settle down. She's now writing children's fiction.

Her hilarious Jim Reaper series is published by Piccadilly Press, and her Little Animal Rescue series and Mort the Meek books are published by Stripes.
Interview
March 2021


Mort The Meek And The Raven's Revenge (Stripes) is a hilarious tale of meek versus might, brain versus brawn....oh, and some very peckish ravens!

We asked author Rachel Delahaye to tell us more - and you can watch the brilliant Mort the Meek book trailer here: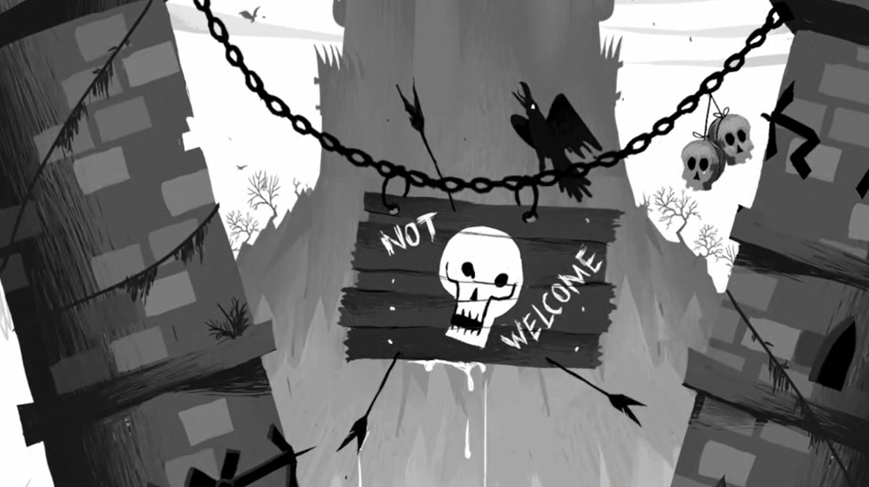 1. What brought you into writing for children?

I have always loved writing, since I was very small, and for most of my life I had a career in journalism, writing articles for magazines and newspapers.

I didn't start writing for children until just a few years ago. The idea came to me when I was reading a particular bedtime story to my own children. That book was You're A Bad Man, Mr Gum by Andy Stanton. It made me laugh so much, I had trouble reading it aloud. I kept spluttering and snorting. I had never read anything quite like it - I didn't realise they even published such sublime silliness.

Soon after, I wrote a series about a boy whose father is DEATH, called Jim Reaper. It wasn't quite as crazy as Mr Gum, but it had funny moments. Now, several years later, I'm still writing comedy and I'm writing other styles of books, too.



2. What kinds of stories do you enjoy writing?

I love writing all kinds of stories. Comedy was my first love, because it's so much to play around with reality and randomness; you can exaggerate things and put characters in totally crazy situations. And chuckling while you work is rather wonderful - I highly recommend it!

But recently I've been working on an adventure story, which is fun in a different way. I may not be laughing as much, but it's very satisfying. When what you write something that makes your heart beat fast, then you know something wonderful is taking shape.


3. Can you tell us about your new book, Mort the Meek?

Mort the Meek is about a boy who lives on an island called Brutalia. Everything on it is brutal - the rocky coastline, the fights down the fruit market, the starving ravens who are always on the lookout for a juicy eyeball... Brutalian people are hungry, poor, bored and very rude to each other; and because there's no entertainment, they sometimes have fights just for fun. There's nothing like a good scrap to brighten up a dull day!

But Mort is different. He doesn't believe in violence at all. He is a PACIFIST. But in a terrible twist of fate (made up by me, ha ha ha!), the cruel queen appoints him Royal Executioner. He needs to do something, fast. Because not only is he expected to chop off heads (which is not cool for a pacifist), he's expected to chop off the head of his best friend who's in trouble with the queen. The Ravens' Revenge is about Mort discovering that you can still fight for peace until the very end. Without actually fighting, of course.


4. Was there one incident or something you heard that helped inspire it?

There wasn't a single inspiration. I was just in the mood to write something really funny - something so funny it would make me laugh as I typed - and I started playing around with some ideas.

When I make up stories I often work in opposites - I like to make things unusual, upside down, not what you'd expect. So this time, I decided to make my hero opposite. Instead of him DOING something brave, I wanted his bravery to come from NOT doing something.

For Mort, it was staying true to his beliefs and NOT chopping off his friend's head, even though it would have been the easiest thing to do. Which sounds strange now I've written it, but if you read the book you'll understand.


5. Mort the Meek is very funny - which part / character did you enjoy writing the most?

Dialogue is always fun to write, especially as it sometimes writes itself. It's true. Once you have your characters clear in your head, they start talking all on their own and you have to type really fast to get down everything they say. It's bonkers! Obviously, in Mort the Meek, the characters come out with some ridiculous things, and it was a total joy to translate!

The narration is probably my next favourite thing, because I could play around with really icky adjectives (the boggy backstreets and slimy side streets), making Brutalia come alive as the most revolting island in the Salty Sea!



6. Why do the ravens get such a starring role?

When I started writing Mort, I didn't know what the story would be. I just had my main character and an ugly island...that's all. When I'm starting a story, I quite often jump in at the deep end and see what happens.

In this case, the ravens popped up as soon as I started writing; I was using them as a way to describe the desperation and hunger on Brutalia (always on the lookout for eyeballs!). Then, they suddenly appeared again when I needed a reason for Mort's friend, Weed to be in trouble (the queen accuses him of trapping a raven). That's when I realised that the ravens weren't going to go away. They wanted leading roles.

As the story developed, my mind stirred together Mort's troubles with the fact that the ravens would do anything for food, and the story began to come together.



7. How did your setting, Brutalia, develop - and how would you get by on the island?

I wouldn't cope with living on Brutalia very well at all. Slime and grime is okay, but I'm not a fan of randomly thumping people or tweaking their earlobes for no reason. I'd definitely be in the Pacifist Society, alongside Mort. It's not that I'm just scared of getting hurt (which I am); I don't understand the need for violence. It seems so cruel and unnecessary. We humans have clever brains and wonderfully rich language - surely there has to be a better way of sorting things out than using fists and weapons!

Saying that, I absolutely love writing about dark and grotty things, and the island of Brutalia built itself in my mind rather quickly. I could close my eyes and see the harshness of the landscape and the rickety buildings and rats and splats and goo, and the words poured onto the page like slop from a bucket.



8. What do you think of George Ermos's illustrations? Do you have a favourite?

George Ermos is amazing, isn't he! My favourite illustrations are the crowd scenes - you can really sense the pushing and shoving, you can almost hear the noise and feel the fear. It's so evocative. He's really clever, and the book cover is incredible.



9. Apart from a great story, what would you like your readers to take from Mort's tale?

Don't think you have to know jujitsu or have big muscles to be a hero. Don't think you must have 'banter' or the best Nike trainers to be a big character. Being a hero isn't always about using force or doing something daring. You can be a hero just by standing up for what you believe in, which can be an act of supreme bravery in itself.

2) When you're in trouble, it can sometimes feel as if you're stuck, with only one or two options. And sometimes those options look terrible. But there are plenty of ways of approaching a problem. Step back, think, ask for help. The answer to your problem may not be in neon lights, but by sharing your worries, you may find that a friend or a carer can lead you there. Remember, nothing is black and white (apart from zebras).

3) Humour is armour. Once you see the silliness in life, you can break it down into something less frightening. If something scares you - laugh at it; if someone says something mean to you - laugh it off. Keep a sense of humour, and you'll keep your head on!



10. Will there be a sequel? What are you writing at the moment?

There WILL be a sequel, yes. I'm really excited about it. The Monstrous Quest has a new adventure for Mort, as well as new characters and new punishments! Mwa-ha-ha! There's lots of fresh silliness. In fact, it's utterly ridiculous.

I can reveal that there's a sea monster, some dancing lobsters and a ferocious girl who can't sing. I hope you'll love it.



11. Where and when do you prefer to write?

My writing day is never the same. The only thing that stays constant is that I turn up to my desk at 9.30am right after I've walked the dog. What happens next is always a surprise!

My office is in the basement of my house - a room I share with several giant jungle plants, and my dog called Rocket. I turn up to my office every day, but when I write depends on what my brain's up to. Sometimes it's doing somersaults, other times it's have a nap, and quite often it decides it wants to think about how nice it would be if the world were full of koala bears. Brains are hard to train. So sometimes I'll do nothing until the afternoon; other times, I'll get going first thing in the morning.

So at the beginning of the day, I never know what I'll write. If I'm in the middle of something I'm excited about, I'll get right to it - I can't wait to start. If I'm in between books or finding writing hard (sometimes the right words just don't come along), I'll read some articles, watch some TV, and see what inspires me.



12. What are the highs and lows of being a children's author?

The lows... Hmmm. Well, there's the WAITING! Lots and lots of waiting. It can take months or years to write a story, then it can take weeks or months for one of your stories to get looked at by a publisher, and then it can take months or even years before that story gets turned into a book and reaches the bookshops. Can you believe that I wrote Mort the Meek three whole years ago!

Another low - and this is a big one - is that not everything you write gets published, and when you've put your heart and soul into a story and it doesn't become a book, that can be upsetting. But at least you have created something - a whole story that didn't exist before - and that's kind of special.

The highs make everything better! Imagine going into a book shop and seeing a little parcel with a pretty cover on the shelf, and inside it is YOUR story and all those characters you've created are inside it, waiting to meet a new reader. It's a wonderful feeling. But even better is finding out that a reader loves your book. Hearing that Mort the Meek made some people laugh has been the best news I've had in months!



13. What are you most likely to be found doing when you're not writing?

When I'm not writing, I'm either reading or watching films to get my daily dose of stories, or I'm walking the dog. I have to go out at least three times a day, to walk in the open air and feel the wind in my face, or I go bonkers. I think being in nature as much as you can is very important.
Author's Titles