Roma Agrawal and Katie Hickey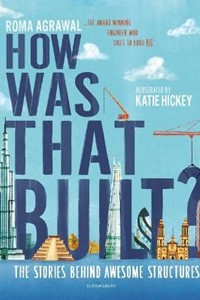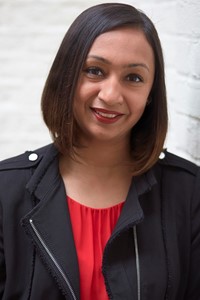 About Author
Roma Agrawal, MBE is an award-winning engineer and author and How Was That Built is her first book for children. From footbridges to skyscrapers - including The Shard - she has left an indelible mark on London's landscape. Roma is an inspiring promoter of engineering and technical careers to young people and gives talks around the world. She was awarded the prestigious Royal Academy of Engineering's Rooke Award in 2018. Website: romatheengineer.com  Twitter: @RomaTheEngineer

Katie Hickey is an exceptional talent in children's book illustration. Having grown up in Cornwall, and also in the Middle East, she takes inspiration from her travels and surroundings. Katie lives with her family and dogs in the countryside just outside London. Instagram: @katiehickeyillustration
Interview
How Was That Built?  (Bloomsbury Children's Books)
September 2021
How Was That Built is a breath-taking exploration of some of the most incredible buildings across the world, and how they were created - from the Empire State Building in the US to the Petronas Towers in Malaysia and the Shard in England, we discover how these buildings were constructed with their distinctive height, shape and abilities to withstand earthquakes and the elements.
In this Q&A, award-winning architect Roma Agrawal tells us more about writing the book, and which are her stand-out feats of engineering.

1. What is your career, and where are you most likely to be found on a working day?
I'm an engineer turned author (an unusual combination!) and am most likely to be found in my co-working space behind my laptop at the moment.

2. What are your current projects?
I am currently working on my next adult non-fiction book about engineering. This one is called Nuts and Bolts and explores seven small inventions that changed the world.

3. Why did you want to write a book for children, and why this book?
Children are endlessly curious about the world around them and ask questions about it. I wanted to write a book that answers these questions. We spend so much time in human made buildings, bridges and tunnels so I think it's important for children to know more about these structures.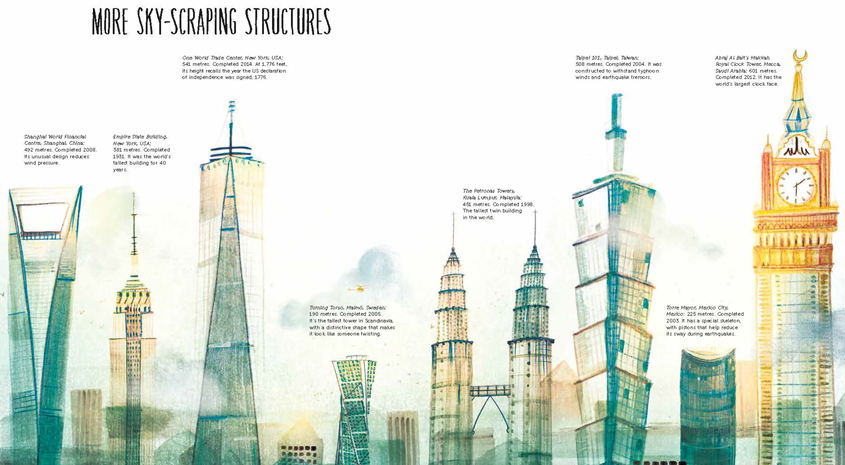 4. Can you tell us a little about How Was That Built and how it is organised?
The book explores how different types of structures are created, and is arranged by types of structure - tall ones, long ones, deep ones, and so on. Each section has a specific structure that is used to explain the science, materials and engineering of that structure and also highlight some of the engineers that were involved.

5. How did you decide which buildings you wanted to feature?
This was the hardest task! I knew I wanted examples from all seven continents and also from different eras, made from different materials, and of different types. I had many, many post-its on my walls while I sorted my way through a long list...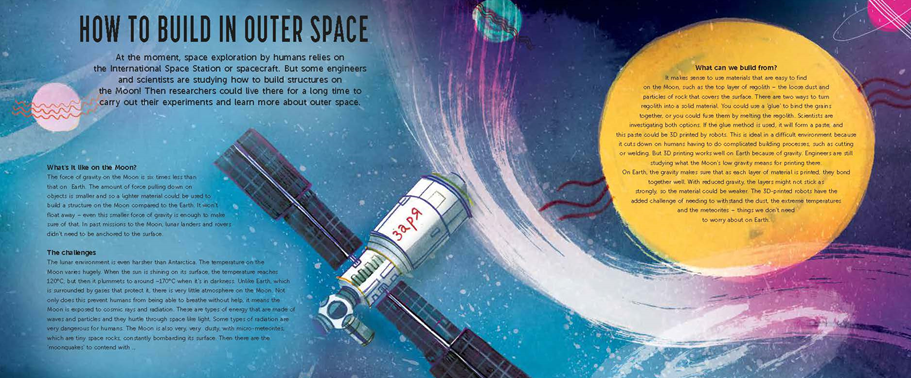 6. How did you go about researching the buildings you wanted to include?
I start off online, looking at pictures and reading up on the history. Then, I go to libraries that specialise in engineering, and interview people involved in the projects.

7. Do any of the buildings you've written about stand out for you?
The Metropolitan Cathedral in Mexico City is special to me, I visited a few years ago and was amazed at the complex engineering used to stabilise the structure. I also loved visiting Mexico for the first time.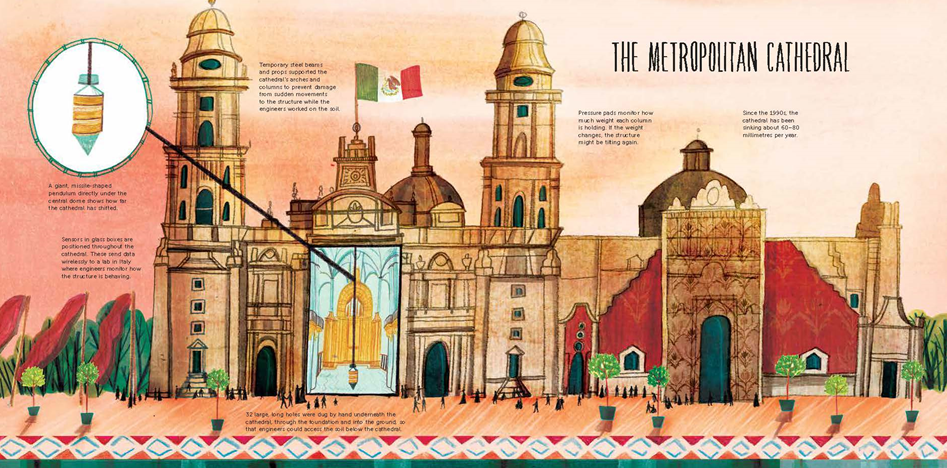 8. Are there other buildings you couldn't get into the book but would have liked to?
I think I did pretty well in the end! I didn't want to include really obvious structures that are already written about. Maybe some more examples from India would have been nice.

9. What was it like seeing the finished book with Katie Hickey's illustrations?
I teared up. Her artwork is so engaging and cheeky, and totally brought the world of engineering alive.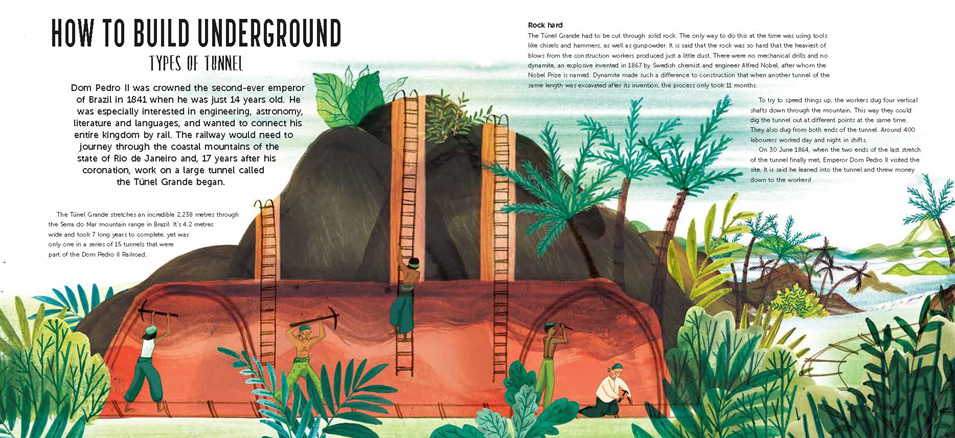 10. What would you like young readers to take away from How Was That Built?
I'd like to nurture their curiosity, and hope that they will ask their guardians even more questions about the world around them. I don't have specific plans for more children's book but definitely watch this space.

11. We're looking forward to seeing you at ReadingZone's virtual event in November - can you tell us a little about it?
Expect an insight into stuff around us, structures that seem familiar but have lots of hidden stories behind them.
Author's Titles