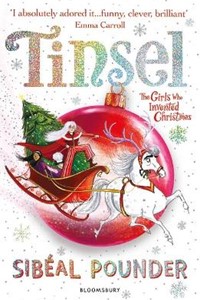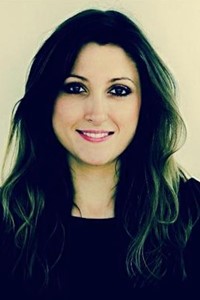 About Author
Sibéal Pounder is the author of the bestselling Witch Wars and Bad Mermaids series of books and her latest book, Tinsel: The Girls Who Invented Christmas, about a young girl called Blanche Claus, which asks the question: what if a long time ago we all got the Santa story a bit wrong?
Sibéal's debut, Witch Wars, was shortlisted for the Sainsbury's Children's Book Award and the Waterstones Children's Book Prize. Bad Mermaids Meet the Witches was a 2019 World Book Day title and a Sunday Times bestseller and has been optioned by Sony Animation. She has also written Beyond Platform 13, a sequel to Eva Ibbotson's The Secret of Platform 13.
Previously Sibéal worked as a journalist, writing for publications including the Guardian and Vogue Online and was a philanthropy columnist for the Financial Times. Visit www.sibealpounder.com
Interview
Tinsel: The Girls Who Invented Christmas (Bloomsbury Children's Books)

November 2021
Look out for mince-pie feasts, sleigh rides and tinsel in this fabulous Christmas origins story and heart-warming adventure from bestselling author Sibéal Pounder. The the perfect book to share in the run-up to Christmas, Tinsel takes us on a mad-cap Victorian adventure with themes of friendship and belonging at its core. We asked Sibéal Pounder to tell us more.
Download an extract from Tinsel: The Girls Who Invented Christmas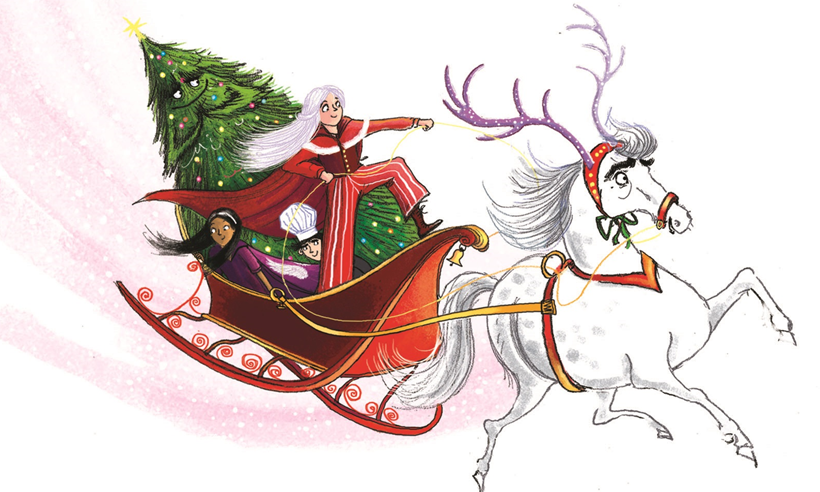 Q&A with Sibéal Pounder
1. Can you tell us a bit about Tinsel?
Tinsel is about a young girl called Blanche Claus and her best friend Rinki and how together they changed Christmas forever. The story asks the question: what if somewhere along the way we've all got the Santa story a bit wrong?

2. Why did you want to write an alternate Christmas story, featuring Mrs Claus?
Mrs Claus has always fascinated me. Everyone knows who she is and yet no one really knows her at all. We know a lot about Santa - everything from his impressive skillset to his snack preferences. But no one really knows anything specific about Mrs Claus other than the fact she's Santa's wife.
What we know about Santa (the commercial version of him), including the introduction of Mrs Claus, came about in the Victorian era. It got me thinking about how women were seen back then and how in many ways Mrs Claus is a relic of those times - a mere background character, known and yet completely unknown, in a world that didn't imagine much of women. So I thought it would be fun to go back and find her story. What I found was a young girl called Blanche Claus and an alternative Christmas story that made perfect sense!

3. How did you choose when to set Tinsel?
I wanted to go back to approximately the time when Santa as we know him today came into focus - the jolly man with the beard, the sleigh, reindeer and elves. I thought it would be fun to look at how prejudices at the time would mean people put all the clues together and assumed the figure flying through the sky and climbing down chimneys was a man.

4. Did you do much research into what London would have looked like at the time, and the impoverishment of many of its citizens?
I did, and I tried to incorporate real elements into the story. My favourite real thing is the bridge Blanche sleeps under when living in London - many might piece together the clues and realise it's Waterloo Bridge, sometimes known as the Ladies Bridge. I mention near the end that the bridge is eventually taken down and rebuilt by women. That's true! It was rumoured women rebuilt it during the war, but no records existed to prove it - they all vanished. Then very recently historian Prof. Christine Wall uncovered photos of women working on the bridge, and their work has now been officially incorporated into the historical records.

5. How did Blanche and Rinki's characters develop?
They developed very much alongside one another - I don't think Blanche would be Blanche as we know her without Rinki and vice versa. They are opposites and have a huge effect on each other and their lives. Blanche is a realist (and sometimes quite defeatist) whereas Rinki is an optimist and a dreamer. Blanche is practical and good at physical tasks, whereas Rinki is wildly creative. When they meet they bring out the best in each other and everything changes - not just in their own lives, but Christmas itself changes too.

6. Who are your favourite characters in the story?
Tinsel is probably the first book I've written where I find it absolutely impossible to choose a favourite! I love them all so much. I love how determined and resilient Blanche is, how kind and creative Rinki is, how joyus Teddy is, how sweet and nervous Santa is, how fearsome Mr Krampus is, and how fun Carol was to write and then to read, even after I'd read the manuscript ten thousand times!

7. Can you tell us a bit about Carolburg - and why all the elves came to be called Carol?
The elves are all called Carol because I liked the joke about them being collectively known as The Carols!
Carolburg is a magical place hidden in the North Pole, filled with tiny elf gingerbread houses and decorated with technicolour icicles. It's home to the Carols and to Eggnog, the giant enchanted Christmas tree who likes to take off his decorations and roll around in the snow!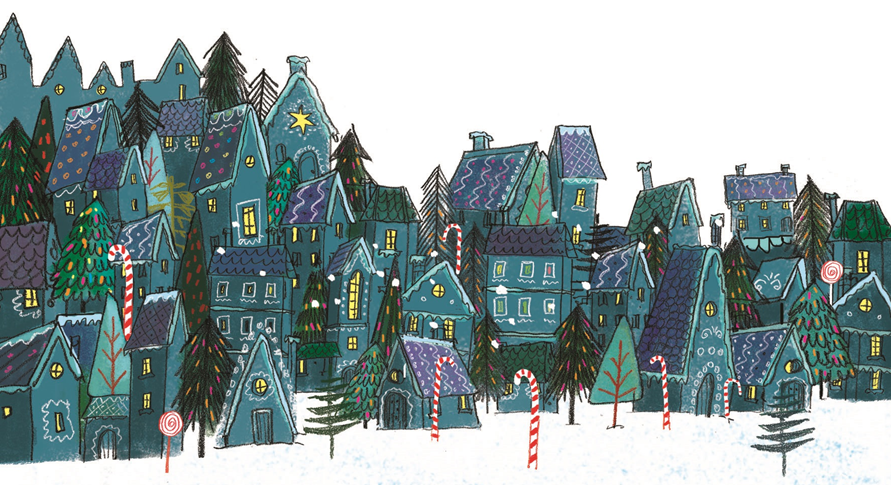 8. If you could visit any of the settings in Tinsel, where would you go?
I'd definitely go to Stratton Street and eat delicious mince pies and swim in Rinki's tinsel-filled room. I'd also love to visit the ice chimney obstacle course in Carolburg and try to beat Blanche's record time!

9. Are you tempted to return to Tinsel's London and follow who gets the magical Christmas bauble next?
I do have an idea that incorporates some of the elements that people would recognise from Tinsel, but I wrote Tinsel very much as a standalone. I wanted to follow Blanche and Rinki through their whole lives and have their story be complete and satisfying at the end.

10. If you could choose a sentence or two from Tinsel that sums up the book for you, what would it be?
"Sometimes it just takes one day, one small thing, to change everything."

11. What made Christmas special for you as a child? What are you looking forward to this year?
I used to love having mince pie picnics in the snow (and still do!) - that's why there are so many mince pie picnics in Tinsel. This year, I'm looking forward to spending Christmas with my son - it's his first Christmas so we'll teach him all about mince pie picnics, though he'll be too little to eat the mince pies just yet!

12. Do you have any more magical series planned?
I have a new series coming out soon and it's filled with magic of a very gooey variety - but I can say no more than that!

13. What will you be reading over the holidays?
I'm going to buy up all the fun new Christmas books. I'm looking forward to reading The Christmas Carrolls by Mel Taylor Bessent and I'll definitely revisit some old Christmas favourites, like Raymond Briggs's Father Christmas.
Author's Titles