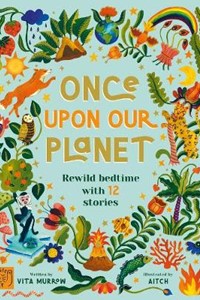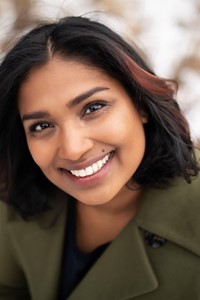 About Author
Vita Murrow is an author, artist and educator whose latest collection of stories, Once Upon Our Planet, reflects her desire to help children fall in love with nature. Kirkus magazine described her debut children's title, Power to the Princess, as 'brilliant'. She grew up performing in theatre in her hometown of Minneapolis, MN, where she developed her love of imaginative play and great storytelling. She went on to direct a regional school literacy program and serve as a teacher in New York City and Seattle, before settling in Massachusetts with her husband and two children.
Read an extract from Once Upon Our Planet
Interview
Once Upon Our Planet (Magic Cat Books)
July 2021
Once Upon Our Planet is a gorgeous collection of stories about nature and our planet, told by Vita Murrow and sumptuously illustrated by Aitch. With tales ranging from the mountain tops to our oceans and jungles, these stories will help inspire a love of our planet, its very special landscapes and creatures. We asked author Vita Murrow to tell us more about her new collection.
Q&A with Vita Murrow - Once Upon our Planet 
1 . What drew you to writing this collection of stories?
I wanted to share my belief that anyone, and everyone, can fall in love with nature through stories. And if you love something, you look after it.  We have always told stories that connect us to the places we live. When we elevate something in a story, it can uplift it in our minds, and in our hearts.  Telling our own stories of our relationship with the planet, can empower us to preserve and protect it.
2. Have you always read and loved mythology and creation stories?
Yes, I have. In school we had several wonderful teachers who were storytellers. One from the indigenous community in our area, and another a longstanding neighbour of the school. When they came into class, it was always my favourite day. They would tell stories about the region, about the seasons, about themselves as children. It was like theatre!
3. What myths did you draw on for these stories and where did you find out about them?
A favourite part of being a writer is also being a researcher. I love to read, listen, and learn from lots of other people who have come before me. In researching for this book learned about the storytelling traditions unique to each of the locations that I had in mind to write about. I leaned on librarians for recommendations, storytelling councils and trusts, and lots of scholarly research by other people who have made it their life's work to catalogue stories in their communities. As a way to safeguard culture, tradition and feel at home, even if they have to leave the place that they feel rooted in.
4. How did you choose which regions in which to set the stories?
I chose to set these 12 stories at different places around the planet that are at the front lines of climate change. That means that because of the changing atmosphere, weather and sea level, these places are changing rapidly and may look very different very soon. The may be harder to serve as homes for people, plants, and animals. So, it is urgent that we honour long held stories from these places, and tell new stories that centre these unique and vanishing parts of our planet.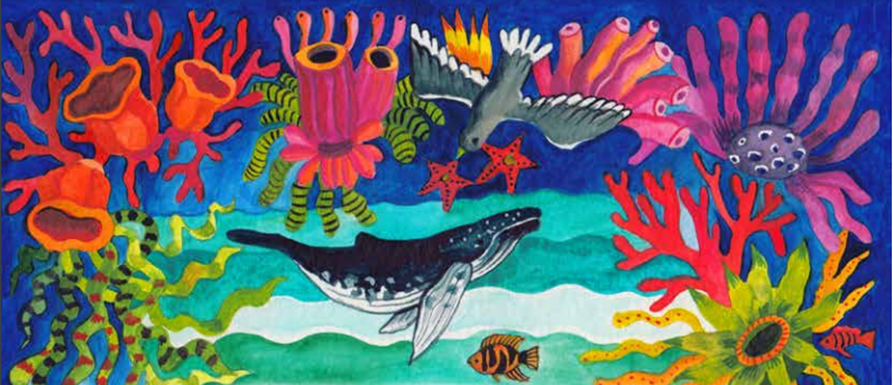 5. How did each story take root - with a particular region or creature, or a story you had heard before?
I started with place. I found that stories of people and place often tell of its origins. How it came to be. In Once Upon a Reef, I was inspired by the ancient Aboriginal story of Garnguur, a Seagull woman who uses a raft to open a peninsula and let water wash over.
We also often tell stories about our planet through its magical creatures, spirits, and animals. I was inspired by stories kept by the Aguaruna people who live in Peru. A character they tell stories about is a capuchin monkey with the ability to talk to nature and protect the community from danger. This inspired my character in Once Upon a Forest.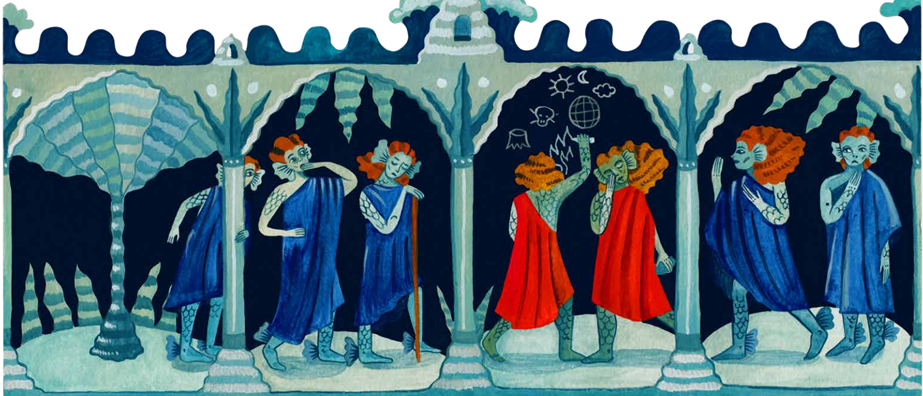 In many of our storytelling traditions we also celebrate the resources we need to survive. There are often themes of connectedness, and reciprocity. I use these same roots. You'll see this present in many of the stories, like in Once Upon a Riverbank. Which is based on the story of the Grasshopper and the Ant, from Georgian folklore. 
6. As well as describing the different settings and creatures, was it also important for you to show how humans are affecting the natural world in these stories?
The depictions of humans were a sensitive matter. I wanted to be sure the storytelling was positive and empowering and the people shown were representative of the global majority. We wanted to strike a balance of how to understand people and our environment. In some instances, it is harmonious, like in Once Upon an Island. In other instances, people can be destabilizing for the environment, as in Once Upon a Forest. So, readers can see humans are capable of both. It is a matter of the choices we make.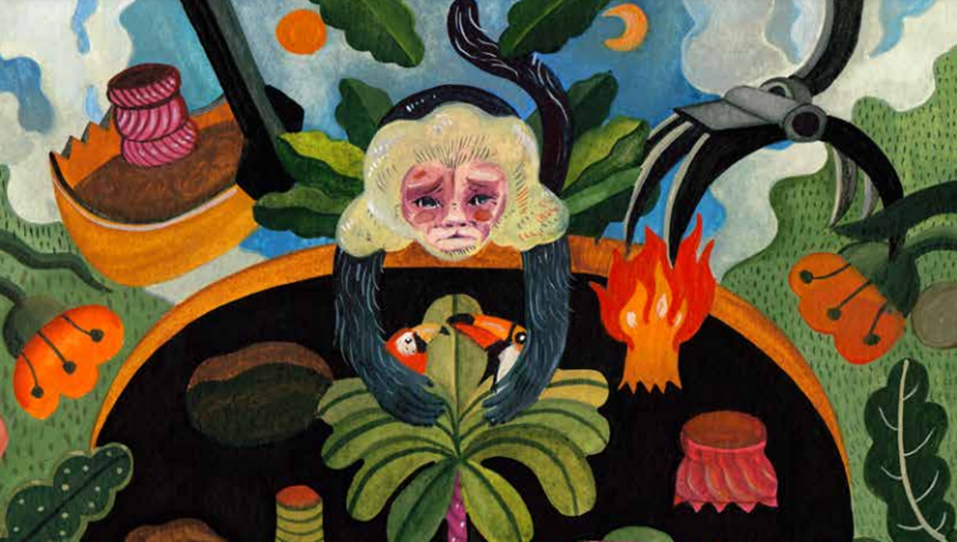 7. You also avoid assigning genders to many of your characters, why did you decide not to do so?
In all that I do, as an artist, an educator, a writer, I seek to do it through a justice focused lens. That means I have a perspective that is always looking to challenge systems the limit us, or that are not just. I try to interrogate them a little. Draw attention to ways to subvert harmful norms. Or show a new or different way. In this book a broader expression, beyond the binary, is one way I try to stay true to my perspective and world view.
8. Is there one story that stands out for you, or that you particularly enjoyed writing?
The stories that are particularly special are the ones that are a conversation. I've learned to embrace dialogue and enjoy that part of character development. The two stories that include a dialogue between an elder and a younger have a special place in my heart. Especially the last story in the book, Once Upon a Riverbank. I love not only the dialogue between the two generations, but also the list and repetition. This rhythm is in keeping with so many storytelling traditions, including songs, chants, and folkloric games. It feels intimate and communal.
9. What would you like your young readers to take from these stories?
I hope readers take away a desire to tell their own stories starring their relationships to the natural. So that they feel the love and urgency, to observe, ask questions, and safeguard OUR planet.
10. What did you think of Aitch's illustrations when you saw the finished book?
Aitch's illustrations blew me away. I reached out right away on social media to congratulate Aitch on this incredible work. It is beyond my wildest dreams. The art is daring, it is bright, it is rich and dreamy and centres the stories in a long visual tradition of art, and folk art, about nature, and the magic of our planet.
11. Will you be writing further collections?
I adore writing collections. They permit me to write on one topic with depth and breadth. While I don't have any collections in the works at present, although I do have a couple of series that I'm working on which are also, about animals and plants. So, I get to stay in this realm a little bit longer.
Author's Titles