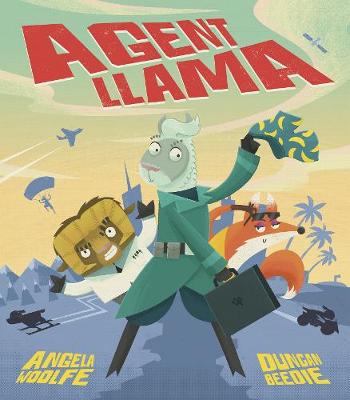 By Author / Illustrator
Angela Woolfe, Duncan Beedie
Genre
Spy stories
Age range(s)
5+
Publisher
Little Tiger Press Group
ISBN
9781801040020
Format
Hardback
Published
08-07-2021
Synopsis
Meet Palmer. Charlie Palmer. Awesome spy and fluffy llama. Her top-secret mission? To save the world and rescue a pair of . . . UNDERPANTS! A hilarious and super stylish adventure - James Bond for little ones!
Reviews
Carol
Charlie Palmer is no ordinary Llama. She is a secret agent on a special mission to find some missing underpants! I loved Charlie Palmer, 00-LLama, a strong, female, secret agent hero.
The Prime Minister has lost his underpants and Charlie is called in to solve the mystery in a story action-packed enough to match any James Bond mission. Awesome illustrations add to the thrill of this fast paced adventure.
This is a fabulous action picture book is aimed at young children aged 3-6 yrs but I do think that some of our Year 5 and 6 children would really enjoy this, too. A great classroom read aloud with opportunities to explore onomatopoeia, character description and scene setting.
Picture book / Reviewed by Carol Wright, school librarian
Suggested Reading Age 5+