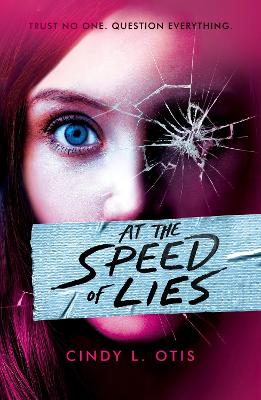 By Author / Illustrator
Cindy L Otis
Genre
Suspense & Thrillers
Age range(s)
11+
Publisher
Scholastic
ISBN
9780702329524
Format
Paperback / softback
Published
08-06-2023
Synopsis
The truth might be more terrifying and deadly than anyone knows...Quinn Calvet is supposed to have an epic junior year. That is, until nobody can stop talking about two kids who were kidnapped near her small town in upstate New York. When her older sister, Ava, joins a new school club run by Quinn's now reformed school-tormentor, dedicated to find the missing kids, Quinn knows she needs to act.
Her luck looks like it might be changing when her posts about the missing kids and the school club go viral. At first Quinn is excited by the mass of new followers and attention her Insta is getting, but rumours, conspiracies and claims run rampant online and before she knows it, Quinn and her Instagram are at the centre of it all. Quinn must race to find out what happened to the missing kids amid the chaos before it can happen again.
From ex-CIA officer Cindy Otis comes a thriller like no other. Perfect for fans of Karen McManus, Kathryn Foxfield and Cynthia Murphy, At The Speed of Lies shows that what we say and share online can have very real consequences offline, maybe even in other parts of the country or world.
"Outstanding in its plot detail, characterisations and depth." - Armadillo Magazine "a timely, pulse-pounding mystery" - Publishers Weekly.
Reviews
Bethany

- Age 13
At the Speed of Lies is about a girl called Quinn. Quinn is in a wheelchair and finds not everyone is accepting as others but tries to use her Instagram account, called The Whine, to try and help find two children called Annalice and her brother Jenson, who have apparently gone missing.
I really enjoyed this fast paced, easy to read thriller and found the way the author used twist and turns to keep the reader captivated and guessing right to the end, clever. I would recommend this book to anyone wanting a fast paced, easy-to-read thriller with a reformed friendship between Quinn and her best friend Ximena. The only thing I could criticise is the font used. It was difficult to focus on for long periods of time due to the size.
368 pages
Suggested Reading Age 11+
Other titles