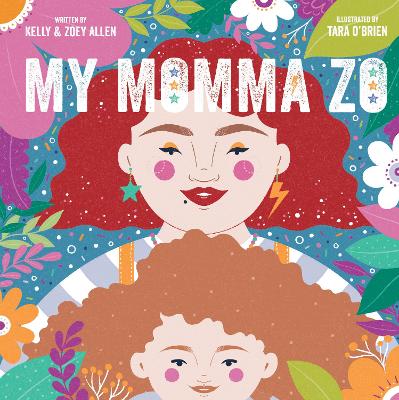 By Author / Illustrator
Kelly Allen, Zoey Allen, Tara O'Brien
Genre
LBGTQ+
Age range(s)
5+
Publisher
UCLan Publishing
ISBN
9781915235084
Format
Paperback / softback
Published
02-03-2023
Synopsis
Happy families come in many shapes and sizes. Molly's includes Momma Zo, Mommy Kel, George, and Ziggy the dog. Whether they are taking trips to the beach or staying at home crafting, life is always busy with lots to do! An empowering story of a family that helps to support one another through happy and challenging times, helping each other to feel confident and comfortable in who they truly are. Illustrated by Tara O'Brien.
Reviews
Jemma
This gloriously wonderful book My Momma Zo shows how loving families come in all shapes and sizes. In it we meet Molly, her brother George, her two mums Zo and Kel, and her dog Ziggy. Initially we find out what each family member likes and dislikes, then we go on to discover that Momma Zo used to get called Daddy. She is a trans woman and is now living a happier, brighter life with the full support of her family. However, we learn that not everyone is as kind to her, but Momma Zo is strong and, even although it makes Molly sad when people laugh, she is able to talk about these issues with confidence.
The illustrations by Tara O Brien, are bright and bold and so much fun! They compliment the story perfectly. The words are simple yet heartfelt and sensitive, making this book easily accessible to younger children. My six-year-old daughter loves it and has chosen it several times for her bedtime story, and we have only had it for a week! The first time we read it she asked some questions with an open-mind and an open-heart, and since then has re-read it over and over again.
This empowering story encourages everyone to be who they truly are, and to feel confident and comfortable in themselves. We would highly recommend it to everyone and anyone!
Picture book / Reviewed by Jemma Jeffrey, teacher
Suggested Reading Age 5+
Other titles