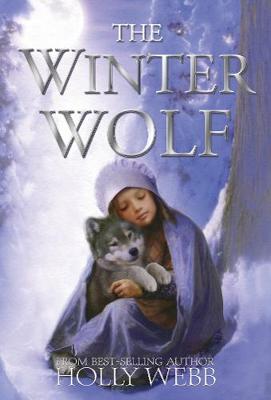 By Author / Illustrator
Holly Webb
Genre
Animals
Publisher
Little Tiger Press Group
ISBN
9781847154521
Format
Hardback
Published
01-09-2014
Synopsis
From best-selling author Holly Webb comes a gorgeous wintery story of a very special friendship, just in time for Christmas.
Amelia is exploring the huge, old house where her family are spending Christmas when she finds a diary hidden in the attic. It was written by a boy struggling to look after an abandoned wolf pup. Before she knows it, Amelia is transported into the wintry world of the diary.
Fans of Holly Webb's The Reindeer Girl will delight in this beautiful winter's tale.
Reviews
Angel
I really liked this book because I like adventure stories. The Winter Wolf is a story about a girl called Amelia who has an adventure finding a wolf's mother. In the story there is also a boy called Noah who wrote a diary which Amelia read. My favourite characters were Amelia and the wolf pup. The best part of the book was when Amelia is in the stable. I like this part because you don't know how she got there. I recommend this book for readers under 10 years old. I really enjoyed this book.
Suggested Reading Age 9+
Other titles