When Little Mouse Got Stuck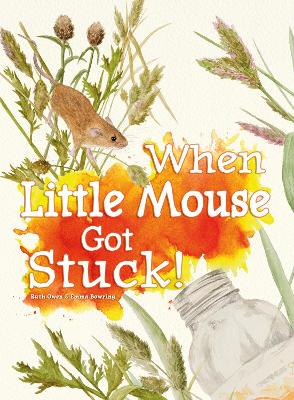 By Author / Illustrator
Ruth Owen
Genre
Environment
Age range(s)
5+
Publisher
Ruby Tuesday Books Ltd
ISBN
9781788563291
Format
Paperback / softback
Published
15-07-2022
Synopsis
Little Mouse could smell something good. But suddenly, Little Mouse was slipping... and sliding... and tumbling and STUCK! When Little Mouse gets stuck in a discarded plastic bottle that's thrown from a car, there is no way to escape. As her babies grow cold and hungry in their nest, how will Little Mouse get free and find her way back home to her family? The book includes an important factual section about the damage that rubbish is doing to animals and wild places every day.
Reviews
Sharon
When Little Mouse Got Stuck starts off as a beautiful story of simple life in the hedgerow with mouse doing her thing of raising her family, until one day all that is jeopardised by some inconsiderate visitors.
This book is super to use for life cycles of animals and really encourages children to find out about the wildlife living in our hedgerows. However, there is also a more important message concerning the impact of thoughtlessness when it comes to discarding rubbish in the countryside. The simple message is, don't - always follow the countryside code.
The author sisters, Ruth & Emma, have created a beautiful book to encourage children to be more aware and hopefully to remind their parents too! A definite thumbs up for science, life cycles and geography, conservation of environments topics in school as well as reading for pleasure.
Picture book / Reviewed by Sharon Porter, teacher
Suggested Reading Age 5+
Other titles