New series from Pages & Co author Anna James
Posted on Thursday, December 1, 2022
Category: News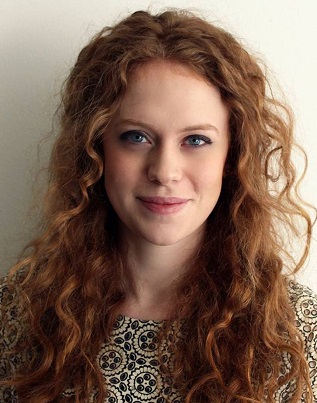 Pages & Co author Anna James has a new series launching with HarperCollins Children's Books in Autumn 2024, The Whetherwhy Chronicles, a fantasy quartet set in a world where magic grows from the seasons. James will also return to the world of Alice in Wonderland in Alice with a Why, and one as-yet-untitled retelling.

The final Pages & Co book will be published in 2023. The Pages & Co series has sold over 500,000 copies in the UK and US. The first volume in The Whetherwhy Chronicles will publish in Autumn 2024, supported by a major marketing campaign, followed by Alice with a Why in Spring 2025, to coincide with the 160th anniversary of Alice's Adventures in Wonderland.
The Whetherwhy Chronicles are set in a world where magic grows from the seasons and is governed by four Guilds. When Juniper is discovered to be an enchanter she is taken to the capital to be enrolled at the Academy of Magic, but her twin Rafferty is determined not to be left behind and becomes an apprentice at a nearby bookbindery. As they both learn more about the magic and society of Whetherwhy, it becomes clear that all is not as it seems.
Anna James said that the Whetherwhy Chronicles were "an homage to the fantasy books I loved as a child; adventurous and epic and cosy all at the same time". She added that she had wanted to revisit Wonderland after visiting it in Pages & Co.
In Alice with a Why, it is 1924 and Alice's granddaughter, Alyce, has been sent to live with her grandmother after her father has been killed in war. Soon Alyce finds herself tumbling into Wonderland, a place she's often heard her grandmother talk about. But the Wonderland she finds is not the colourful world she's heard stories of, but a world ravaged by war - of broken chessboards and empty tea parties. Alyce meets new and old characters as she travels across Wonderland to try and put things right.
Nick Lake, children's fiction publisher at HarperCollins, said, "The Whetherwhy Chronicles are exactly the kind of fantasy I'd have loved as a child: full of magic and peril, but also comfort and inspiration, alongside wonderful settings and characters you come to think of as friends. And Alice with a Why is a truly astonishing, hilarious and deeply touching feat of literary ventriloquism. Told in a voice that uncannily captures the original, its post-WW1 setting nevertheless makes it a revisiting more than a retelling, and one that brings a resonance and relevance to the tale that is truly beautiful. It's going to be an exciting six years of publishing."