Barry Timms & Ged Adamson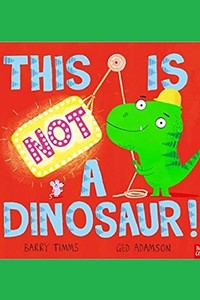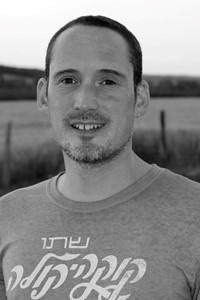 About Author
Barry Timms and Ged Adamson share their new picture book, This is Not a Dinosaur, which follows on from the incredibly successful This is Not a Unicorn (Nosy Crow Books).
Barry Timms grew up in Cornwall. He spent his early years mending pop-up books brought home from the library by his mum. He later moved to London to study Fine Art at Central Saint Martins and then began editing children's books. More recently, Barry has been writing picture books of his own. 
Ged Adamson was born in Liverpool and as a child he was obsessed with drawing, listening to music and making up tunes. Composing music eventually became his job before he started writing and illustrating picture books. He lives in London with his partner Helen and their son Rex.
Interview
This is NOT a Dinosaur (Nosy Crow Books)
May 2022
After the success of their picture book, This is Not a Unicorn!, Barry Timmes and Ged Adamson have worked on a new rhyming story together called This is Not a Dinosaur! Join them here to find out more about creating fun stories with great rhymes and silly moments - and watch Barry read the first few pages from the picture book.
Q&A with Barry Timms and Ged Adamson
1.   Who are your picture book heroes?
Barry:  I am a big fan of the illustrator Barbara Lehman, whose books are better known in the United States. She creates stories without any words - really clever, detail-filled picture sequences that often involve cunning visual tricks or stories within stories... In terms of more conventional picture book authors, I love the spare, witty, often touching writing of the brilliant Jeanne Willis. You can really feel the discipline of her advertising background in her economical sentences. Picture books are so much about that sense of economy.
Ged: I have so many picture book heroes! Nadia Shireen's books I always love. Mainly for the humour but I love her art too. Simona Ciraolo's books are consistently stunning. Fred Blunt is brilliant and very funny - I don't think he gets mentioned as much as he should. Gwen Millward and Lucy Rowland have just done a book called One Tiny Dot and it's my favourite picture book at the moment.

2.   How many picture books have you been involved in creating - any favourites so far?
Barry:  I've worked as a children's book editor for twenty years, so unfortunately I've lost count of the books I've had a hand in. But as an author, the This Is NOT A… books are a definite career highlight. Working with Ged is amazing - he takes the text to places I could never anticipate going. And that's the joy of picture books - the push and pull between text and image, author and illustrator.
Ged: I think it's about 15 for me. Favourites are Douglas You Need Glasses, A Fox Found A Box and Bird Hugs oh and the two Barry's of course ha ha. I have a book coming out in July called The Elephant Detectives and maybe that's my biggest favourite so far.

3.   What did you most enjoy about creating the first of these picture books, This Is Not a Unicorn? What's the main idea behind them?
Barry:  For me, This Is NOT A Unicorn! was first and foremost about being playful with words. I don't have children, but when I spend time with young children I spout a lot of nonsense - it's my way of discovering what they respond to, and once you discover that, you have a basis for connection - it's as if your imagination has interlocked with theirs.
But what Ged and the Nosy Crow team brought to the Unicorn book was a wonderful sense of friendship. That element was much lower in the mix of my original text - it needed amplifying. Both Unicorn and Dinosaur have a brilliant friendship at their heart.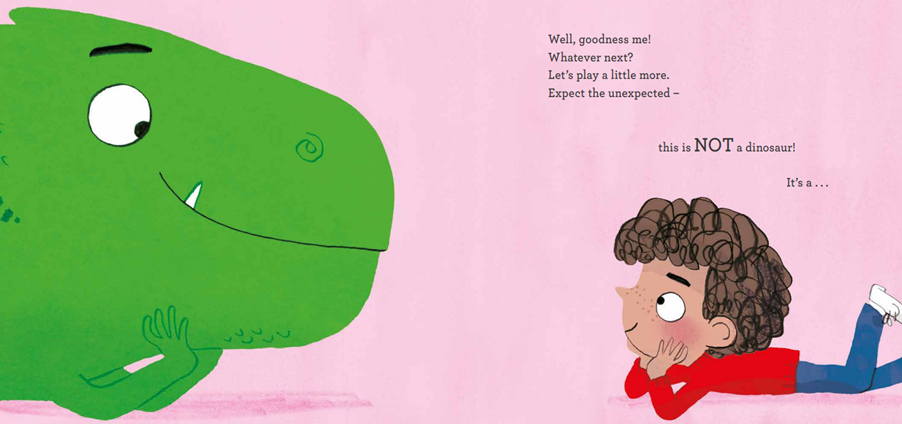 4.   Why did you and Ged decide to create a dinosaur-themed picture book next?
Barry:  Well, dinosaurs are hugely popular with this age group. But also the word 'dinosaur' has the same rhythm as unicorn, so it offers up the same sort of wordplay. I was a tiny bit hesitant at first because there was no obvious dino equivalent for the unicorn's shape-shifting horn, which made the first book so inventive. But Ged's innovation and the sheer joy in his illustrations soon made me forget that small niggle.

5.   How did you come up with all the rhymes and activities for this not-a-dinosaur?
Barry:  I sat in a park and wrote down as many rhymes as I could think of - the good, the bad and the utterly hopeless. Then it was a matter of sifting through for the ones I felt would make good images and work well in a sequence. When Ged and the wider team got involved, a few of the rhymes changed - but it's important that Ged believes in what he's about to illustrate. If he 'feels' the magic, then we as readers will likely feel it too.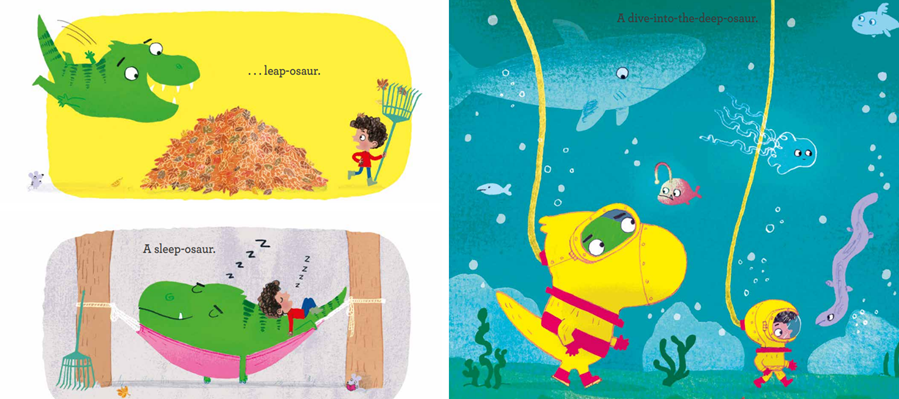 6.   Ged, how did you decide what your dinosaur would look like?
Ged: I wanted the dinosaur to look cute and appealing in the same way (hopefully) the unicorn in the first book was. Like with the unicorn, I wanted simplicity - not too much detail. Just a few bumps, markings and a tooth! There's a slight mischievousness I hope I've done justice to as well.

7.   Were there any spreads that were harder to create? Which is your favourite spread or moment in the story?
Barry:  The travel-back-in-time spread was originally meant to be a prehistoric scene, but the publisher sensed a tangle with a present-day dinosaur visiting dinos from the past, so in the end we switched to Ancient Egypt, and I love the final result. But my favourite moment, if pushed to choose, is the haunted house. As a kid, it would have thrilled me. And the neon green ink makes it very, very spooky.
Ged: The hardest spread was the bowling alley one. It definitely took the longest time to do. Trying to get the colours right and arrange everything so it all worked together were the main challenges with that. I really like the Ancient Egypt spread with all the different things happening. Also I'm very happy with the spread where the boy sees the dinosaur for the first time.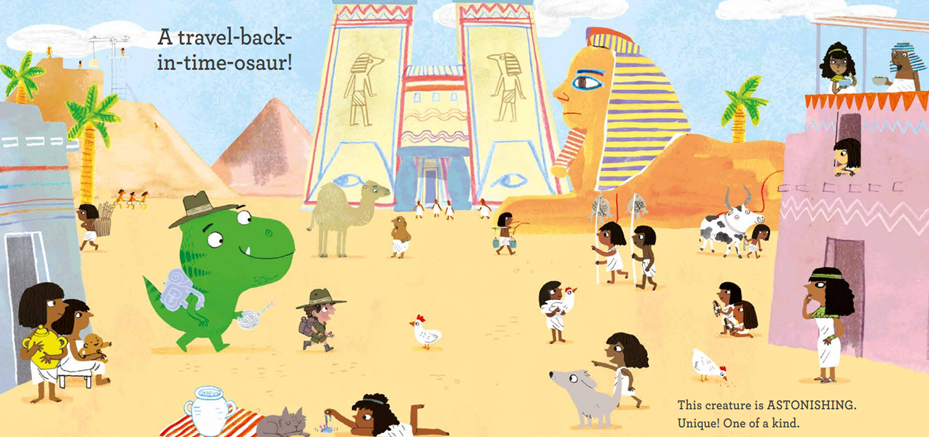 8.   Why do you think these books get children giggling?
Barry:  Oh, I think it's the visual silliness. And also the way the hybrid words feel in your mouth when you say them. Kids of this age are mastering language, so it's both fun and empowering for them to be so playful with words.
Ged:   Barry's very good at giving the text a sense of build. So things seem to get wonderfully sillier as the story progresses. And this is all in rhyme too. So clever. It's such good fun to illustrate!

9. Do you have any other 'It's Not-a' picture books planned?
Barry:  It's a bit of a secret, but (shhh!) yes, we do. I'm writing the third story right now, and that's all I'm allowed to say!

10.   Where and when do you prefer to work? What are you working on currently?
Barry:  I need my desk as a place to fully concentrate, but increasingly I jot ideas or lines of text on my phone while on the move. For me, the ideas flow better when I'm not staring at a screen or sheet of paper.  At the moment I'm working on the third NOT book, plus two other ideas (one silly, one serious) that I hope to get off the ground. There's no way of knowing if they will make the grade - no magic formula or guarantee. You just have to try your absolute best.
Ged: I love to work in my studio at home. It's a lovely light room in a very old house. Often though I'll go to a café nearby and work there so I can be around other humans! I like to work while there's daylight. At the moment I'm working on putting together a new story idea, illustrating a great new book for Nosy Crow and finishing up illustrating a book about a koala.

11.   What would your dream 'writer's shed' or studio look like?
Barry:  Somewhere up high, like an attic or treehouse. Looking out at the sky really helps when my thoughts get stuck. Also, as well as a desk, I'd like at least two comfy chairs near windows, each with a very different view. Changing perspective (such as moving to another room) is the best remedy I know for ideas that aren't quite flowing.
Ged: My dream studio would be at the end of the sizeable walled garden of a beautiful Georgian house in central London - preferably Bloomsbury or Marylebone!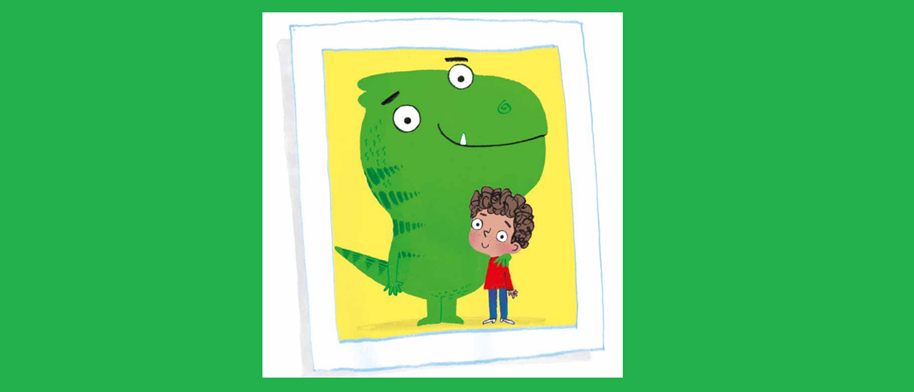 Author's Titles