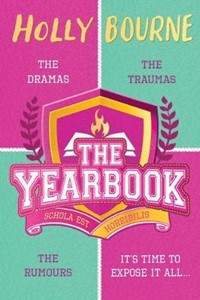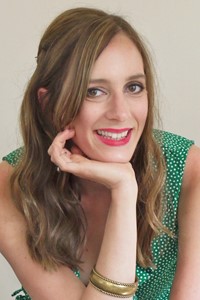 About Author
Holly Bourne is the bestselling author of books including The Manifesto On How To Be Interesting, Am I Normal Yet? and Are We All Lemmings and Snowflakes?  Before becoming a full-time author, Holly worked as a journalist and relationships expert for TheSite, an advice and information website for 16-25 year olds which has over a million users.  Inspired by her work with young people, and her own experiences of everyday sexism, Holly is a passionate mental health advocate and proud feminist.
Follow Holly on Twitter @holly_bourneYA and Instagram @hollybourneya.
Author link
https://twitter.com/holly_bourneYA; https://www.instagram.com/hollybourneya/?hl=en;
Interview
The Yearbook (Usborne)
April 2021
Holly Bourne's The Yearbook is a powerful, funny and inspirational story about a girl whose life is overshadowed by school bullies and domestic abuse, until she begins to work on the school's yearbook. We asked Holly to tell us more about The Yearbook, and what inspired her latest novel.
1. Can you tell us about The Yearbook, and why you wanted to write it?
It's about a girl called Paige, who is so quiet and withdrawn at school, she feels nobody will remember her when it finishes. She writes for the school paper but never says anything about the systemic bullying that occurs. Everything starts changing when she starts finding messages hidden in the margins of library books, encouraging her to speak up, and she decides The Yearbook may be the best place to tell the truth about everything she's seen.
I wrote it because something very similar happened in my own school and I never spoke up. After all these years, I wanted to hold people to account, even if it was only through fiction.
2.   Would you describe your own school years as the best or worst of your life?
I absolutely hated school! I was never really bullied, but definitely witnessed a lot of it, and my school seemed disinterested in doing anything about it. I was always quite naughty and anti-authority as a result. When I left and started sixth form college, I transformed. I loved it there, worked super hard, and became an all-A student.
3. Did you have a yearbook at school? What were you / would you have been remembered for, and what would you have been most proud of?
I did, and it was on my desk the whole time I wrote this book to inspire me. I actually won 'Most Likely To Be A Pop Star' which was a bit random. I think it was because I was always singing mad songs at the back of the class (and I said, I was naughty). When I read all the messages people wrote to me, they all said I'd made them laugh a lot, and I'm quite proud of that. You need to be able to laugh to get through the school system.
4. Looking back, what message would you have wanted to tell your teenage self?
One of the most powerful things I've ever learnt, I learnt while researching my book 'Are We All Lemmings And Snowflakes?' about mental health problems. It's about how psychologists want to reframe how we see mental health away from asking, "What's wrong with you?" to asking "What happened to you?" To contextualise our mental health issues and ground them in the story of the life we've had, and trauma we have suffered. I feel knowing this at 14 would've been hugely beneficial.
5. Your lead character in The Yearbook, Paige, has some difficult situations to deal with, especially her situation at home. Why did you decide to explore domestic abuse in this novel?
I'm an ambassador for Women's Aid, so speak a lot to survivors of domestic abuse, lots of whom have children. One of the biggest misconceptions of domestic abuse, is that, if it's only happening to the mother, the children aren't victims of abuse. I wanted to challenge this misconception in The Yearbook, and show what the impact an abusive parent can have on the children, especially as abusers treat their different children differently.
6. Paige also has to deal with some vindictive bullies at school. Is The Yearbook written as much for the bullies as the bullied?
I'd explored bullying before in my second novel, The Manifesto On How To Be Interesting, which looks at bullies and why people may behave this way. The Yearbook is very different from this in that it's less interested in why someone bullies, and more about why is this behaviour so often not held accountable? When it really, really should be? Being bullied at school can have devastating life-long impacts, and, no matter why someone is behaving that way, it shouldn't be tolerated.
7. Paige's escape from her life is the library and books, where she is drawn to a person who leaves red inked comments in books. Are you a book scribbler? If so, which is your most annotated book? Did you have a favourite book as a teenager, like her friend Elijah?
I don't actually write in my books! But I know lots of people do, and I'm obsessed with the idea of marginalia. I love how anti-authority it is.
I wanted to write a book about feeling marginalised and silenced, and how you can learn to become the main character in your own life, step out of the margins, and speak truth to power. And I think arguing with an author about their work, just by using marginalia, is quite an interesting start.
It's about learning one person's truth doesn't have to be your truth. I mean, of course, you can always trash the book on Goodreads and give it a one-star review too. Plenty people do! But I do love the interaction of text in marginalia. People underlining their favourite parts, or responding to a particular paragraph in the margin. It becomes a conversation with the text. I l like that (even though I'm too anal about my books to do it myself).
8. If you took a red pen to The Yearbook, what would be your quote of choice?
"Take out your red pen and tell the truth."
10. Where and when do you prefer to write? What are you working on currently?
I have to write first-thing in the morning, otherwise it's game over for the whole day. So I get up, have a coffee, and make myself hit my wordcount before I'm allowed to go outside and play. I've just finished my first draft of my next adult novel, and feeling very excited about it. It's about a female friendship spanning a long period of time.

11. How has the pandemic and lockdown impacted on your writing - and what are you most looking forward to doing once it's all over?
I've found it very hard to write through this last year, which I think is understandable. Though I've not been very blocked, I can't seem to focus my thoughts very well, so my word counts are coming out super long, which makes editing a nightmare. I'm most looking forward to hugging my parents.
Author's Titles