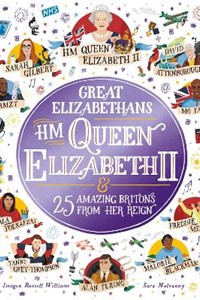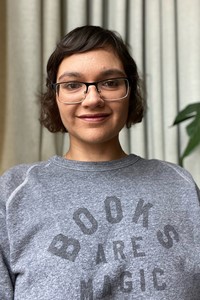 About Author
Imogen Russell Williams is a writer, editor, children's literature critic and author.   Her latest book for children, Great Britons: 50 Amazing People Who Have Called Britain Home (Nosy Crow Books), is now available. She is also the author of The Big Book of the UK(Ladybird). Her work appears in the Guardian, the TLS, the Metro and Books For Keeps, among many others. 
Interview
Great Elizabethans: HM Queen Elizabeth II and 25 Amazing Britons from Her Reign (Nosy Crow Books)
May 2022
Great Elizabethans: HM Queen Elizabeth II and 25 Amazing Britons from Her Reign celebrates the Queen's Jubilee (2022) with the stories of 25 people who were born in Britain or made it their home, and who helped change the world for the better. It is the latest in the Inspiring Lives series from Nosy Crow Books (see also Great Britons: 50 Amazing People Who Have Called Britain Home, Herstory and Youthquake).
Within the collection are writers, scientists, artists, politicians, musicians and campaigners, many of whom overcame great odds to make significant changes or endeavours. In this video and Q&A, author Imogen Russell Williams tells us more about the book and shares sections from it, celebrating the people that have helped make Queen Elizabeth's reign so remarkable.
Great Elizabethans: HM Queen Elizabeth II and 25 Amazing Britons from Her Reign
Q&A with Imogen Russell Williams
1.   You have already written Great Britons, can you tell us a little about that book and why did you want to go on and create Great Elizabethans?
My earlier book Great Britons is about 50 amazing people who've called Britain home, and the amazing things they've achieved in arts, sciences, sports and activism. Great Elizabethans is a special edition, published to mark the Queen's Platinum Jubilee - woo! It involves half of the people in Great Britons and a special biography of the Queen.

2.   How much will we learn about the Queen, as this book will be published ahead of her Jubilee celebrations?
The Queen is very important to the book! As well as a double-page biography, there is an introduction and a timeline covering the big changes and developments that Elizabeth II has experienced in her lifetime.

3.   What range of people do you include in Great Elizabethans and how did you decide who to include?
We have included the people from Great Britons who lived or are living at the same time as the Queen, with one change - we've put in Sarah Gilbert, the brilliant scientist who developed the Oxford AstraZeneca vaccine.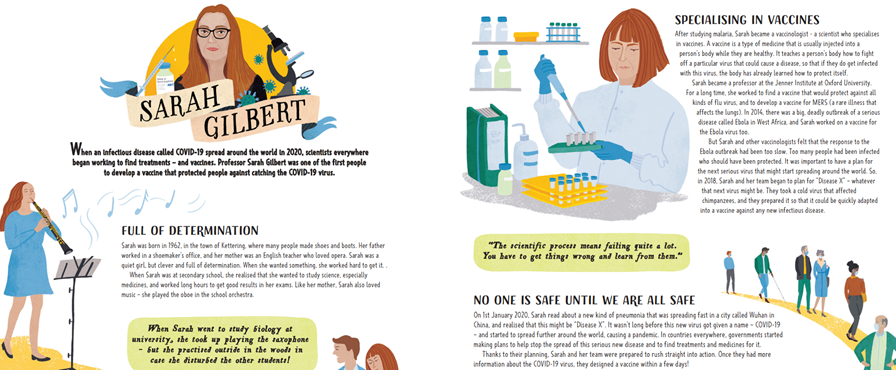 4.   Do any of the entries in the book stand out for you?
I was particularly delighted with Sarah Gilbert, because all her achievements were new to me. Others I love include Stormzy and Chris Packham - I love that Chris Packham looked after a wild kestrel when he was a boy, and that he was in a punk band as a student.

5.   Which of these 'great Elizabethans' would you like to have met - or have you already?
I've been lucky enough to meet Judith Kerr and Malorie Blackman, but I would love to meet Ian McKellen - and to have had the chance to meet Aneurin Bevan. My dad was Welsh, just like 'Nye', so he's always been a hero of mine.


6.   Who else would you have liked to include in its pages?
There are so many brilliant younger Britons! If I had unlimited space, I would include people like the performance poet Kae Tempest, the young naturalist and writer Dara McAnulty and the Oscar-winning actor Riz Ahmed.

7.   Is it hard to write non fiction like this, where you are encapsulating someone's life and achievement within a couple of pages?
It definitely is! I really struggle when I have to leave out funny anecdotes and facts that give a strong sense of someone's personality. But it's a bit like reviewing books - you have to sum up something long and complex in just a few words, and hope that you've captured at least a flavour of it!

8.   What did you think when you saw the finished pages with the illustrations by Sara Mulvanny? Any favourite spreads?
Although I'd seen a lot of Sara's artwork in Great Britons already, it was lovely seeing it in the new context of this book. I love the timeline spreads particularly - to me they really give a sense of the extraordinary changes the Queen has seen during her lifetime.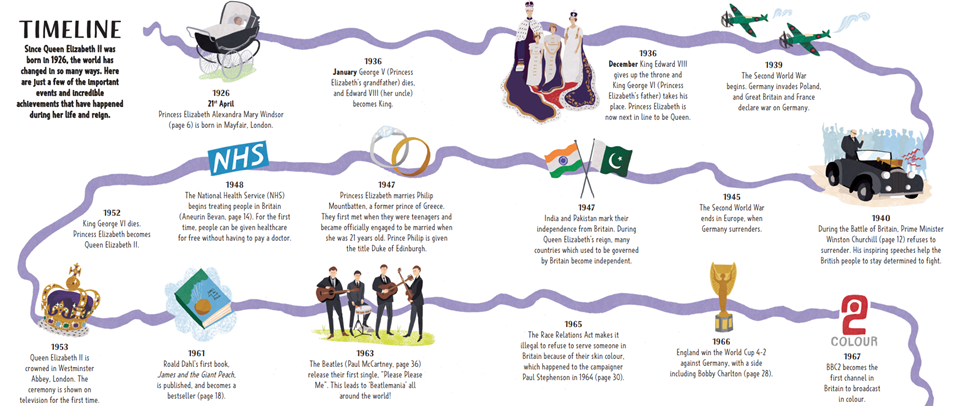 9.   How important is it to celebrate these people, and what would you like your readers to take from this book?
I think it's important to celebrate people who achieve great things in very different fields - especially those who achieve against the odds, and make great things happen despite not having great advantages to start out with. I would like readers to take away the sense that everyone has something great to contribute, whether they're a brilliant student like David Attenborough or a mischievous one like Kelly Holmes!

10.   Are you working on any other 'Great Britain' books? What are you writing currently?
No more 'Great Britain' books, sadly, at least at the moment! I am working on a poetry collection (for adults) and some short stories - and as usual I'm enjoying myself reading lots and lots of children's books and writing about the ones I like the best.
Author's Titles