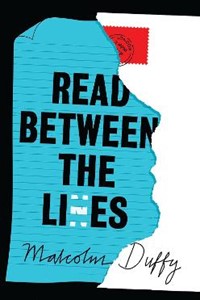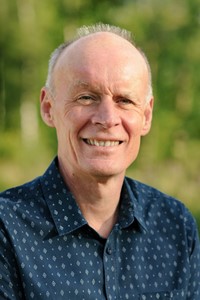 About Author
Malcolm Duffy, Geordie born and bred, is a former creative director of Comic Relief who now writes contemporary novels for 12+ readers, finding humour and heart even in dire situations. His prize-winning debut novel, Me Mam. Me Dad. Me., inspired by his time at Comic Relief visiting projects that support women and children who have suffered as a result of domestic abuse, was published by Zephyr in 2018. His second novel, Sofa Surfer, about what happens when coming home isn't an option, was nominated for the Carnegie Medal 2021.  Malcolm is a Geordie born and bred, but now he lives in Surrey with his wife and daughters.
Twitter @malcolmduffyUK Website: malcolmduffy.com
Image:  James W. Fortune
Interview
Read Between the Lies (paperback) (Zephyr)
February 2023
Read Between the Lies is a gripping domestic mystery about step siblings, rivalry, and dyslexia. Through the lives of two very different teenagers, Malcolm Duffy explores dyslexia and impact it can have on a young person's life.
Read a chapter from Read Between the Lies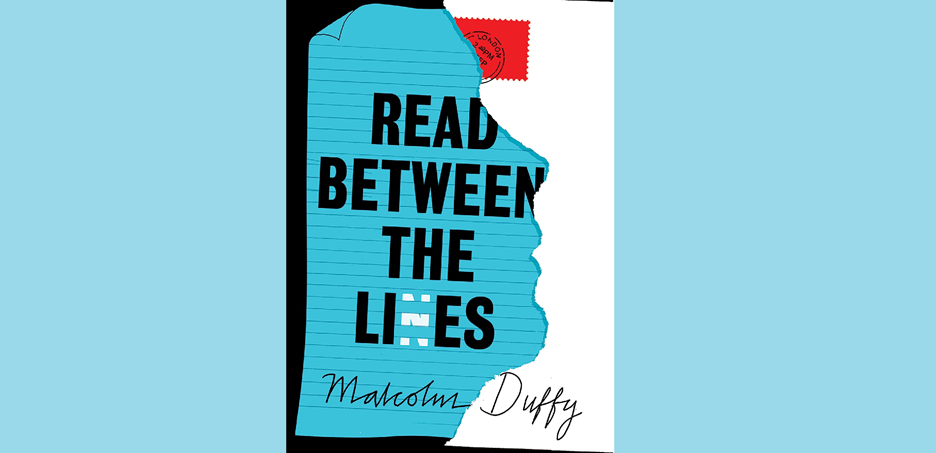 Q&A with Macolm Duffy
1. Can you tell us a little about your life as an author and your career?
I try to spend at least three days a week writing. This is usually spent in coffee shops, hoping the caffeine will inspire me to greater things. I also work as an advertising copywriter, a job I love. Copywriting helps hugely with my writing, as it's all about thinking about your audience, being concise, grabbing people's attention - just like writing a book.

2. How would you describe your books?
The YA stories I've written, Me Mam. Me Dad. Me. and Sofa Surfer look at tough subjects - domestic violence and homelessness - through the eyes of teens. But they tackle the topics with heart and hope. I believe that even in the darkest times there can be humour. The books are hopefully both entertaining and informative, giving the reader a chance to explore a world they won't have experienced, but would like to know more about.

3. Can you tell us about your latest novel, Read Between the Lies?
My latest YA novel is a family drama that has dyslexia at its core. It tells the story of 16-year-old Ryan, and 17-year-old Tommy, two teens who have very little in common, apart from one thing - they're both dyslexic. While Ryan has come to terms with his dyslexia and is succeeding at school, Tommy is in denial about it, and won't seek help. Tommy's issue comes to a head when he's forced to face his greatest fear - reading in public. He turns to the one person he never thought he'd ask for help - Ryan.

3. What inspired this story about a teenage boy struggling with dyslexia?
My teenage daughter, Tallulah, has dyslexia, so I know first-hand about the issues involved, and the effects it can have. I was also fortunate enough to be asked to write a short film about dyslexia, called Mical, which can be found on YouTube. It tells the incredible real life story of Mike and Pat Jones, and how a Mum helped her dyslexic son overcome his challenges and go on to lead a successful life. Mike and Pat Jones set up the online learning platform for dyslexics called Nessy.

4. Why did you want to develop this theme into a novel, and how much research did you do into dyslexia to write it? 
I thought dyslexia would make an unusual subject for a novel, as it's very common, but often misunderstood. Dyslexics often don't even know they have it. And it can have a very negative impact on lives unless it's dealt with.
I carried out a lot of research into dyslexia with my daughter, other family members, as well as experts who have spent years dealing with dyslexia and its impact.  I think many young people still battle with dyslexia and if left untreated it can lead to low self-esteem, behaviour problems, anxiety, aggression, withdrawal. While many get the help they need from parents, schools, specialists, many don't, and are considered stupid or difficult, when they are anything but. I hope the book helps turn a spotlight on this.

5. Can you tell us a little about your lead characters, Tommy and Ryan? Do you have a soft spot for either of them?
Ryan, a 16-year-old Geordie lad, is a bit of a bookworm. He gets good grades at school, despite his dyslexia. But he also feels lost and lonely having moved away from his Mam and his friends in Northumberland, to live down south. He wishes he was cooler, better looking, more of a rebel. Ryan can be cheeky and mischievous when he wants to be. He wishes he was more like Tommy.
Tommy is a 17-year-old guy fresh out of young offenders. Tommy is desperately trying to turn his life around. Despite his criminal past, he's caring, thoughtful, reserved. While he's as cool as they come, he has a great fear - reading in public. He wishes he was more like Ryan.
I like to create characters who are relatable and likeable (despite their flaws). I have a particular soft spot for Tommy, as he is someone who finds the courage to face his issues despite wanting to keep them hidden.

6. How well do you know your characters before you start writing them?
I know my characters pretty well before I put finger to keypad. They tend to be an amalgam of people I know, with behaviours I'm familiar with. But I like to leave room for development. People do surprising things, and I like my characters to surprise me by doing things I wouldn't expect. That stops them becoming two dimensional or predictable.

7. You also explore a blended family in this book. What draws you to writing about young people in challenging situations?
We all face challenges in our life. My parents divorced when I was a teenager. Many young people face very difficult challenges and I like to reflect these in my stories. I like to look at how the drama unfolds, but also how different characters react to it, and the mistakes they make along the way.

8. Other than a great read, what would you like young people to take from Read Between the Lies?
I'd like dyslexics to realise there is help available, and that dyslexia is no barrier to leading a successful, fulfilling life.
I'd like non-dyslexics to be more understanding of what it means to be dyslexic, to be kind, supportive, understanding.

9. Where and when are your favourite times to write, and what are you writing currently?
I'm currently in thinking more about my fourth YA novel. This is by far the most important stage. I don't start writing until I have a well-baked idea in the oven.
I tend to write in coffee shops or at the kitchen table. I write during daylight hours. But I never set time limits. I might write for four hours or thirty minutes. It's a case of quality, not quantity.

10. What kinds of things do you enjoy doing to relax when you're not at your desk?
I love playing tennis, swimming, cycling. I'm also a mad keen Newcastle United fan, but unfortunately as they keep getting better it's harder to get tickets to see them. I also like playing the guitar and writing the odd tune (sometimes they're very odd). I like hearing good writing in all its forms, be it the cinema, theatre, comedy nights.
I read everything I can - YA, thrillers, autobiographies, comedies, true-life adventures, classics. The more I read, the better I write.
Author's Titles