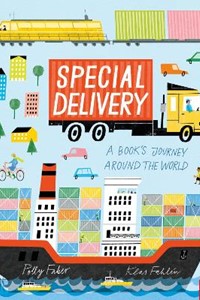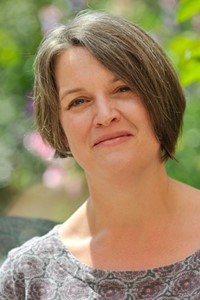 About Author
Polly Faber's new picture book, Special Delivery: A Book's Journey Around the World, charts the progress of a book on its long journey from China to a bookshop. 
Polly Faber's grandfather set up the publishing house Faber & Faber so she grew up reading, and read more at university where she studied English and wrote and performed in comedies. After that, she trained as a midwife but stopped working when she had her own children; that's when she started to write her own books, including Picking Pickle and the Mango and Bambang books. Today she lives in North London with her husband and two sons.
Illustrator Klas Fahlén lives in Stockholm.  He is inspired by Picasso and the contemporary Swedish illustrator Stina Wirsen. Klas Fahlén is known for his simple, elegant lines. His illustrations are colourful, sharp and imbued with subtle humour.
Interview
Special Delivery: A Book's Journey Around the World (Nosy Crow Books)
June 2022
If you have ever wondered how a book makes the journey from China to your local bookshop, then Special Delivery: A Book's Journey Around the World by Polly Faber, illustrated by Klas Fahlén, will answer all your questions, with its careful explanation of how a book reaches its final destination including all the vehicles involved in its transport. The book is the latest in a series by Polly Faber, including Building a Home and All Through the Night.
Q&A with Polly Faber
1. Special Delivery: A Book's Journey Around the World is part of a series of non-fiction picture books, can you tell us about the other books in the series?
This is my second book with Klas Fahlen. The first was Building A Home which followed the transformation of an old factory into new apartments and allowed me to geek out about the construction industry. I hope there may be another one on its way but I can't reveal too much about that yet! Nosy Crow also publishes All Through The Night, illustrated by Harriet Hobday, which introduces some of the essential jobs people need to do at night.

2. Do you enjoy writing non fiction picture books? What's the biggest challenge for you in writing these short non-fiction texts?
I really enjoy writing them! The biggest challenge is probably finding a way to make complicated processes understandable and interesting for a young audience. Because I don't start out as an expert in the things I write about myself, I hope that the fact I'm on a similar journey of understanding helps.

3. Why did you decide to follow a book's journey from where it's made in a factory to arriving at a child's home? And why did you choose a book to follow...?
I've always found it intriguing that, when I take delivery of the first copies of a new book and turn to the front page, it says 'printed in China' (of course not all books are printed in China but it just so happens all of mine so far have been). I've never been to China but my book babies are born there and find their way to me! I wanted to understand more about the amazing journey that books, and so many other everyday objects we take for granted in our homes, make to reach us.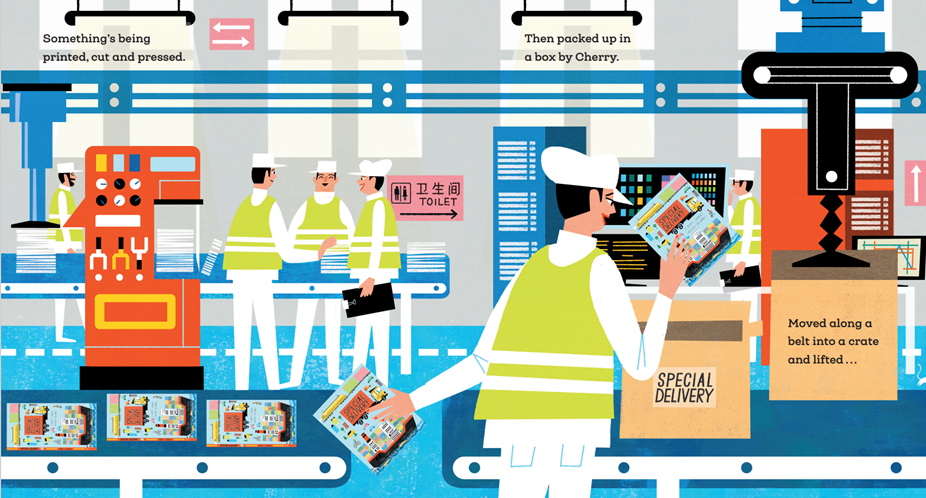 4. What will children learn about in Special Delivery?
It's a book for transport fans! Every page has a different machine or vehicle involved in the process of getting an object from point of manufacture into the hands of the person who needs it. I hope children (and adults) will marvel like I do at the complexity and magic of the processes that get different things around the world to where they need be.

5. How did you research the book's journey? What did you learn that you didn't already know about?
I've long had a soft spot for container ships so finding out more about them and the ports they deliver to was my starting point for the book. I watched a lot of technical YouTube documentaries. I learned lots of stuff about them I didn't know and also about the precision and speed of the skilled gantry crane operators who load and empty them.

6. The information you share on the final pages about international cargo are really interesting - what are your top three facts?
As mentioned above, I found all the things I found out about container ships particularly fascinating. The scale of them is pretty mind boggling: 200,000,000 containers are moved every year and almost everything we purchase has travelled on one. And I discovered that while far fewer containers are lost at sea than was once the case, things that fell off are still being washed up years later. In 1992, 28,000 rubber ducks and other bath toys were lost at sea and those ducks have bobbed and swum on ocean currents to shores all over the world.

7. What did you think of the final illustrated book, with illustrations by Klas Fahlen? 
It's a huge treat for an author to see how an illustrator interprets their work and I am privileged to have been paired with such talent. I love Klas's fresh graphic style. I think the spread with the night freight train pulling through different landscapes may be my favourite in this book.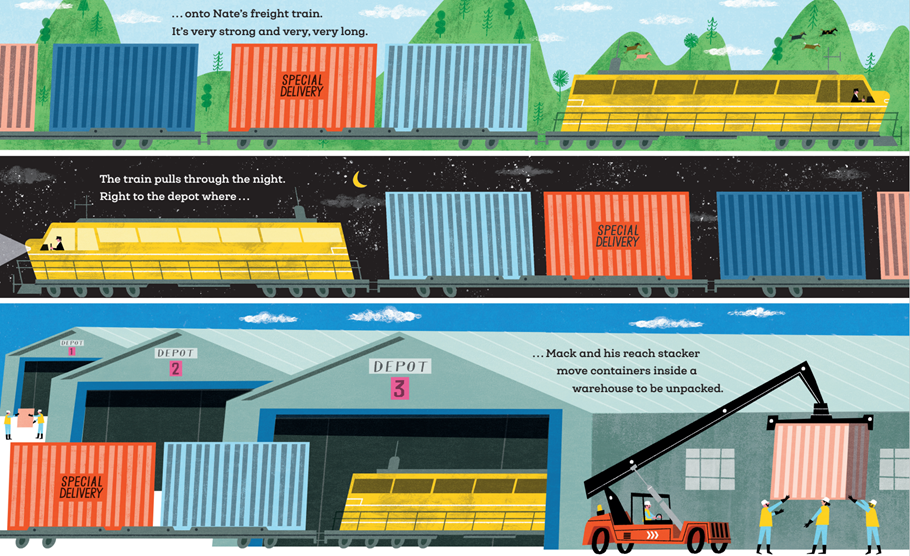 8. Do you have more non-fiction picture books planned? Can you recommend any others that you've enjoyed? 
I do but I can't say too much about them yet. It's not quite non-fiction but I loved Olivia Hope and Daniel Egneus's recently published Be Wild, Little One, which is an inspiring call to experience the joys of the natural world for the very youngest.

9. What other kinds of books do you create, and what are you working on currently?
I also write young fiction and fiction picture books. I'm excited to have my first rhyming picture book publishing with Nosy Crow in August. It's called Kitsy Bitsy's Noisy Neighbours, illustrated by Melissa Crowton, and it's looking brilliant - featuring weight lifting beavers, scooter fixing alligators and more. Plus it has cake.
Author's Titles