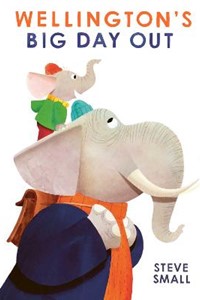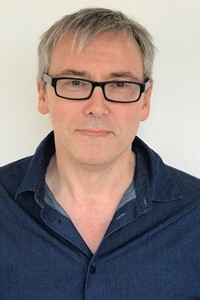 About Author
Animator Steve Small's latest picture book, Wellington's Big Day Out, follows a young elephant on a special journey of discovery.
Steve has worked in animation for over 30 years as a director, designer, and animator. The work has varied from working on Disney features to designing and directing shorts, TV series, and commercials. He's the illustrator of I'm Sticking with You and the author and illustrator of The Duck Who Didn't Like Water.
Steve lives in London and when he's not painting and drawing, you'll likely find him feeding the crows on Blackheath Common.
Interview
Wellington's Big Day Out  (Simon & Schuster Children's Books)
April 2022
When Wellington is given a new jacket for his birthday, but it's too big, he worries that he will never be big enough. In this picture book by Steve Small, we learn how a big day out shows Wellington that he is growing up just the way he should be.
Steve Small, who illustrated Smriti Halls' I'm Sticking With You and created The Duck Who Didn't Like Water, tells us how his new picture book, Wellington's Big Day Out, developed.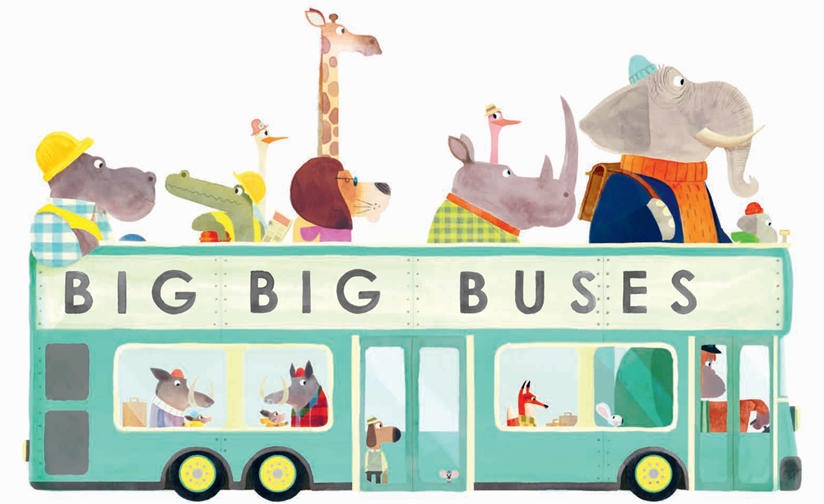 Q&A with Steve Small
1.   What is your background and what brought you into creating picture books?
I studied Graphic Design at college for for years, and after graduating, and began a career in animation in London, which I have continued to pursue for over 30 years. I had always loved picture books and often wanted to try my hand at them, but animation kept me very busy. So I admired them from the side lines.
Then two or three years ago, Jane Buckley from Simon and Schuster UK contacted me and invited me in for a chat and to meet Helen Mackenzie Smith. We got on famously and a few weeks later Helen sent me a few scripts. That's when I first read I'm Sticking With You by Smriti Halls. I immediately saw how I could illustrate it and started work.

2.   Who are your picture book heroes?
I'm very fond of a great many artists. Edward Gorey, Tomi Ungerer, Alice and Martin Provenson, Tove Janson, Wolff Erlbruch, Maurice Sendak, Quentin Blake, Lisbeth Zwerger, Richard Scarry are all long-time favourites.

3.   What do you most enjoy about making picture books; which part of the process do you prefer?
My favourite parts about making picture books are the bits that sneak up on you and surprise you unawares. Like having the very first idea. And then a year or so later when you wander past a book shop and see it sitting on a shelf, completely finished. The bit where you roll up your sleeves and actually get in and make the book itself is great fun, but so intense that there's rarely a moment to appreciate it.

4.   Can you tell us about your new picture book, Wellington's Big Day Out? Do you remember many 'big days out' as a child?
This is my second solo book. It's about a young Elephant who is impatient to grow up and is a little concerned that he might not ever measure up to the world around him.
It's loosely based on a day out I once had with my Dad who took me out for a Birthday treat when I was young. Mum and Dad would always take my brother and I on excursions, and every day was a big day out, whether it was picking blackberries or going to the zoo and watching a tiger growl at my T shirt that had a big photograph of a tiger on it.  But I'd never been out on a special occasion with just Dad before, and I still remember what a novelty it was.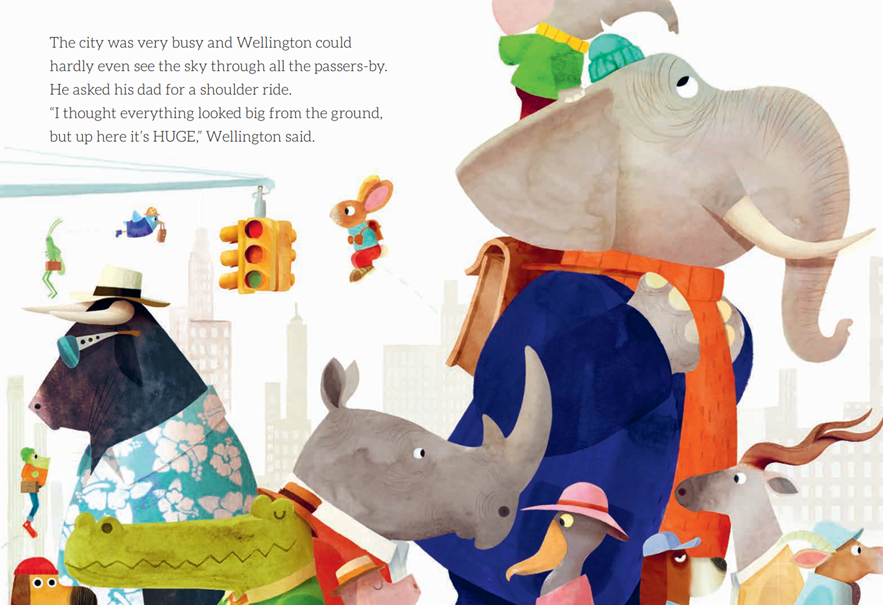 5.   Why did you want to explore that age where children always seem to want to be older?
When I grew up, all adults were huge and seemed to know everything and were all incredibly rich. They had to be. How else could they afford the rent on a council house, buy a used car, or my school uniform and still buy the essentials like a family pack of toilet roll and get me a Mars bar on Fridays? Even when, in later years, I started doing a paper round and earnt £1.50 a week, it still took me months (which is as everyone knows, decades, in child years) to save up and afford to buy a wooden tennis racket.
A normal school day felt like it would never end and Summer holidays seemed to last whole lifetimes. Going back to school after summer holidays was like being a whole new person meeting a bunch of other new people with the same names as kids you once hung out with in class.
Sometimes, what with time seeming to pass so slowly and adulthood seeming so unattainable, it felt as though I'd never get to be an adult, and even if I ever did, I thought I might not be that great at it because there just was so much to learn.  Becoming a grown-up, to me at least, was going to be such a huge journey that I might as well get on a bus and try going to Mars.  I wonder if kids still feel those things today. I suspect they do.

6.   Do you get inspiration for your picture books from children you know?
Kids can be great inspiration for so many reasons. One big one for me is the way they alter how I see things.  If you are like me, when I watch a movie and love it, over the years, I might watch it a number of times. It's like listening to an album, and it's both refreshing and reassuring to have a familiarity with it.
Then sometimes, I will find myself watching that movie with someone who has never seen it before, and this is where the odd thing happens. There's something about the way we share experiences and events with others that means that suddenly, it's almost as if I'm watching that movie for the first time too, and I cannot watch that movie the same way.  If life was a movie, children are the perfect companions to have when you want a fresh perspective.

7.  How do you plan your picture books?
'Plan' is a confident word. Creating a picture book can be like giving a few people a long piece of string and asking them to walk far ahead of you and leave a trail behind them as you all enter a large maze.
Following one of those trails of string will lead you to the end as if the outcome was always certain. The thing is, following any one of the other trails of string will give you exactly the same experience, right up until it leads you to a dead end. Unless you brought along a serious pair of hedge clippers.
I rough out stories on a computer screen in the daytime and use sketchbooks and doodle in them in downtime (often at night). Both are great for enjoying the scenery as you walk through the maze of the story, but there's something pleasingly furtive about sketching in a small notebook at night. It's like whispering through the hedges and getting secret tips on how to get out.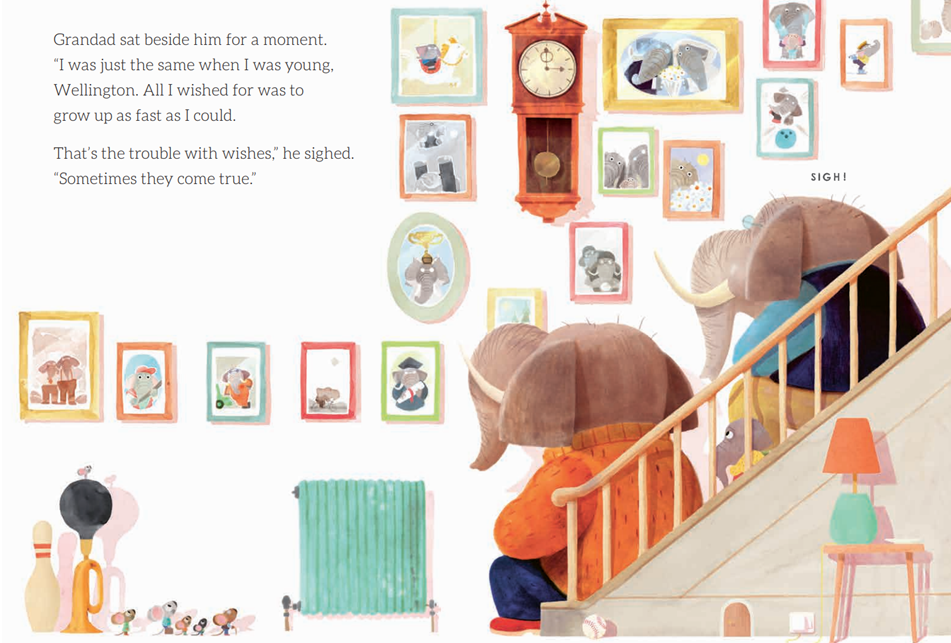 8.   How do you decide what your characters are going to look like? 
I'm a constant doodler. Sketchbooks are the ideal casting couches when finding the right character for the role. And once you've found your characters, drawing them loosely many times is the best way to get to know them even if you rarely use the drawings in the book. It's a great way to get to know them and hang out with them outside of the story.
It might sound like a luxury. But there's a definite point to it. Without knowing who your characters are, it's always tempting to focus on making them simply service the story and behave in a purely entertaining way. So that they can be zany or grumpy to brighten and intensify each moment.
But I prefer characters to have their own way about them. They can be fun and likeable, but also in certain situations, they might be quiet and contained. So how they behave in the story may not always immediately draw your eye. This feels more relatable to me.  For example, when Wellington goes to the city with his Dad, they go by bus. Wellington buys his own ticket for the first time, which for him is a big event. We see him riding aboard the top deck of the bus with many other large animals and rather than draw attention to Wellington and have him work to catch our eye with a dramatic pose, it felt more natural to keep him rather tiny in a gentle seated pose with his eyes fixed on the tiny ticket.

9.   What do you use to create your images?
I use plain A6 pocketsize Moleskines for sketching and writing, Daler papers and Winsor and Newton watercolours for painting, and Photoshop for finessing layouts and for assembling final illustrations.

10.   Are you currently working on a new picture book? Can you tell us a little about it?
I am just finishing Smriti's third installment of an 'I'm Sticking With You ' story. It's always fun to spend time with Bear and Squirrel. I won't give anything away, but it involves what happens when they plan a rather large party.

11.  What do you enjoy doing to relax?
Being an animation director is my day job, so I think that making picture books counts as what I'm doing to relax. (No disrespect to everyone out there making picture books). Illustrating and writing books is definitely a beguiling mixture of good fun and plain old hard work. When I finish animation for the day and start the picture book night shift, I'm actively putting the old saying ' a change is as good as a rest,' to the test.
Author's Titles