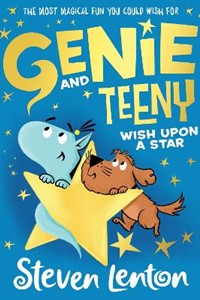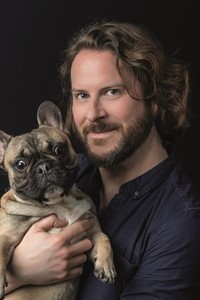 About Author
Steven Lenton, creator of the Genie and Teeny series for young readers, works from his studio in Brighton, creating an array of charming characters for his books. He also illustrates fiction for David Baddiel, Frank Cottrell-Boyce, and is the Sainsbury's Prize-winning illustrator of The Nothing to See Here Hotel series.
Steven also loves to visit schools, festivals, and bookshops, encouraging his audience to draw, giggle and create! During 2020, Steven also started his brilliant Draw-A-Long-A-Lenton on his YouTube Channel and on Facebook.
Interview
Wish Upon A Star (Genie and Teeny, Book 4)   (HarperCollins Children's Books)
June 2023

          Make a Wish (Book 1)               Wishful Thinking (Book 2)            The Wishing Well (Book 3)         Wish Upon a Star (Book 4)
In these fantastically magical stories, Genie is rather hopeless at granting wishes but his small friend Teeny is around to help him put things right.  Author an illustrator Steven Lenton tells us how Bewitched helped inspire the illustrations, what he would do with three wishes, and what a studio created by a magical genie might look like....
Read a chapter from Wish Upon a Star
Review:    'The text is full of fun, with words jumping off the page as well as the drawings bringing it all to life.'
 "The simple idea of a Genie who is terrible at granting wishes came pretty quickly, and I had loads of fun sketching out some fun scenarios and characters."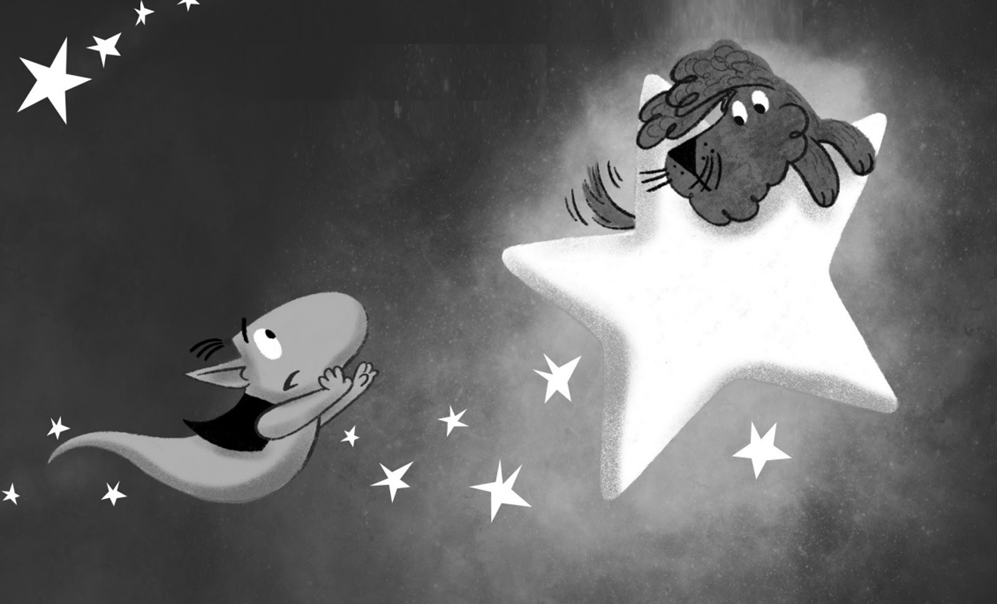 Illustrations by Steven Lenton: Wish Upon a Star
Q&A with Steven Lenton
1.   How did you start writing and illustrating books for children, and what kinds of stories do you enjoy creating?
I'm celebrating ten years in the industry this year and Shifty McGifty and Slippery Sam was the first book I illustrated. The first book I ever wrote was a picture book called 'Princess Daisy and the Dragon and the Nincompoop Knights' which I had great fun writing, but writing picture books is REALLY REALLY difficult so it took me a few years to get an idea together to write a young illustrated fiction series. I love to work on books with lots of humour with some whimsy or magic thrown in for good measure!

2.   Can you tell us a little about your Genie and Teeny books, and what inspired the idea of a genie whose magic isn't that good?
When I was thinking of a new character, I realised there wasn't a modern Genie-based book to be found, so thought I would have a go at creating my own. The simple idea of a Genie who is terrible at granting wishes came pretty quickly, and I had loads of fun sketching out some fun scenarios and characters.

3.   How did Genie and Teeny become a pair? Why did you want to include a dog, Teeny, in these stories?
I quickly realised that I wanted Grant the Genie to have some here on earth, so he could see the world through child-like, fun eyes and just be really honest about what he sees, to maximise the humour in the story. When he first lands on earth after being banished from Genie World I needed to give him a friend to interact with, and being a huge dog fan, I thought it would nice to have him interact with a cute lost puppy.

4.  Did anyone / any dog you know help inspire the characters of Genie and Teeny?
Well I DID originally have Teeny as a French Bulldog, like my dog Big-Eared Bob, but he wasn't deemed cute enough! So we went with a mixed, somewhat scruffy, fluffy little cute hound.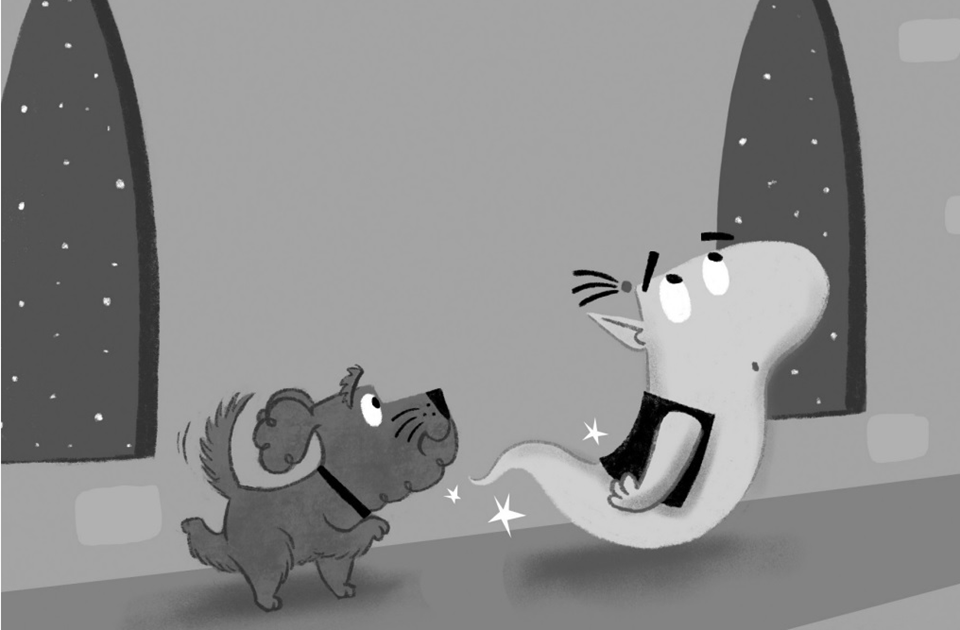 5.   What happens in the latest book, Wish Upon a Star?
Well, we come full-circle in this book. We are back in Wishaluzia and Grant has to get back in the good books of Queen Mizelda after he turned her, accidentally into a snake. So he formulates a plan to rescue the queen from the clutches of a mysterious, angry Cat Monster!

6.   Why did you decide to take a trip to Wishaluzia, and what is it like? Would you like to pay a visit there?
I wanted to do some magical world building in this series, and wanted to create a really magical world set in the clouds.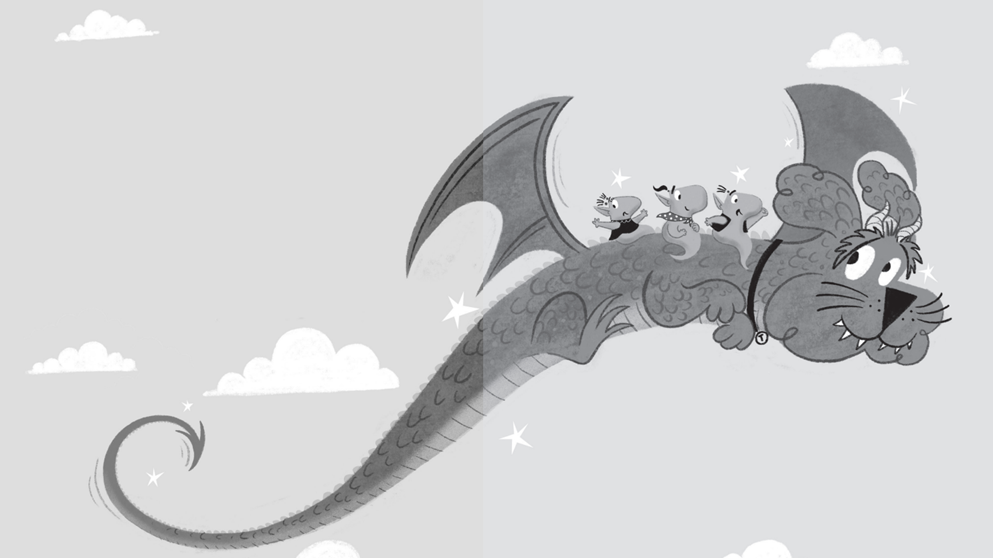 7.  If you found a genie in a bottle, what would be at the top of your list of three wishes?
Well you are NOT allowed to wish for more wishes…so.
1) The ability to fly.
2) Infinite money.
3) For my dog to be able to talk.

8.   Do you enjoy illustrating these books? How did you decide what your characters would look like - was there a lot of doodling involved?
Yes I have loved drawing these characters. I wanted them to have a cool, retro feel to them, like the opening title characters from Bewitched, 1940's/50's cartoon/comic book style.
There is ALWAYS a lot of sketching and designing involved in all my books, though I do regularly return to the very first sketch that I draw.

9.   What other adventures do you have planned for Genie and Teeny?
Sadly, the new book is the last story….for now!

10.  Where do you do your writing and illustrating? If you could get a genie to create your studio, what would it look like?
I work in a mixture of locations, but generally from my studio space in Brighton, or at my office at home, but when I write I love work in a café because the ambient background noise helps me to focus.
I'd love a Genie to add lots of sparkle and rainbow colours in my studio and also a huge glitter ball like Grant has in his teapot!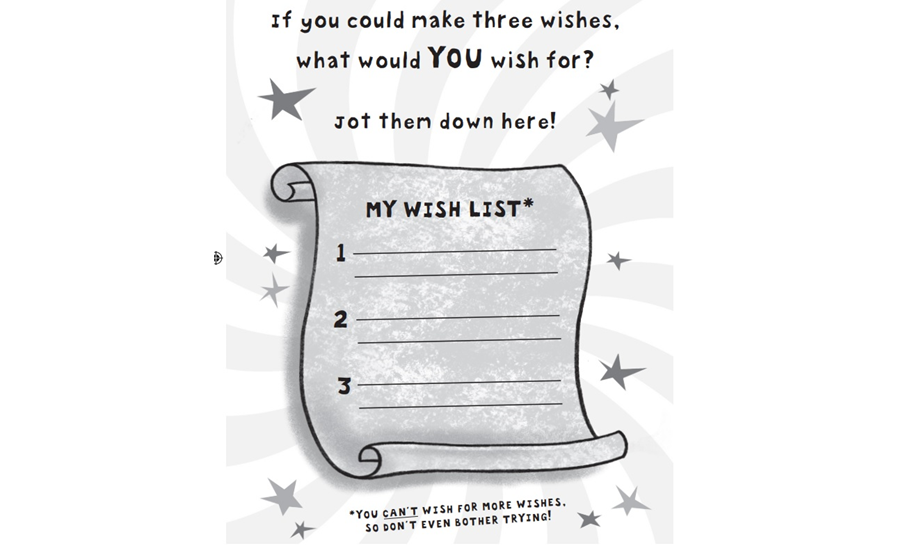 Author's Titles