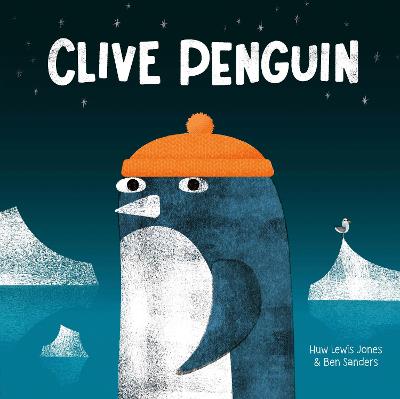 By Author / Illustrator
Huw Lewis Jones, Ben Sanders
Genre
Animals
Age range(s)
3+
Publisher
Little Tiger Press Group
ISBN
9781801044868
Format
Hardback
Published
07-09-2023
Synopsis
Who's ever heard of a penguin that doesn't like the cold? Surrounded by the same old snow day in day out and always bloomin' freezing, Clive Penguin wishes he was somewhere else. SOMEONE else. But, with an epic discovery just around the corner, the solution might be easier than he thinks . . .
From real life polar-exploring adventurer Huw Lewis Jones and award-winning illustrator Ben Sanders comes a quirky story about getting what you need, rather than what you want. Readers will hoot with laughter at the hilariously deadpan Clive Penguin - a unique voice that's perfect for fans of Jon Klassen, Oliver Jeffers and Morag Hood. Featuring edgy illustrations complete with orange neon ink. Oh, and penguins.
Reviews
Maria
Clive Penguin is not a happy penguin because in fact he doesn't like the cold! He dreams of being elsewhere, in the sunshine, and dreams of being someone else. He embarks on a journey which is cleverly illustrated, developing further the story of Clive Penguin. Clive makes a discovery which he uses to help him keep warm... however Clive again is not happy!
Clive Penguin is a funny story which will appeal to children. The text is accessible to young children, however I changed some of the vocabulary when I read it to my 6-7 year olds (heck, bloomin). The children loved spotting Clive and this book fits in perfectly with our work about The Antarctic and penguins!
Picture book / Reviewed by Maria, teacher
Suggested Reading Age 5+
Other titles