My Dad, the Earth Warrior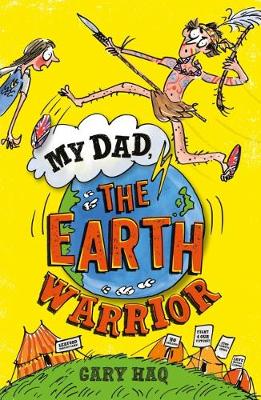 By Author / Illustrator
Gary Haq, Mark Beech
Genre
Environment
Age range(s)
7+
Publisher
GAZZIMODO
ISBN
9781999933791
Format
Paperback / softback
Synopsis
One boy.
A geeky dad.
A freak accident!

Dad wakes up from a bump to head claiming to be an Earth Warrior sent to protect Mother Earth - and is soon up against a ruthless energy tycoon.

Hero is forced to go along with Dad's new persona. And when Gran mysteriously disappears, Hero and Dad embark on a dangerous rescue mission.  Can Hero save Gran and his old dad back befor it's too late?

My Dad, the Earth Warrior is an extraordinary heart-warming and funny tale of a Dad and son on a thrilling mission to save Mother Earth! It is a story of personal growth, environment and discovering the warrior spirit that lies in all of us.

A funny, heartfelt, quirky middle-grade adventure that will appeal to fans of Frank Contrell-Boyce, Phil Earle and David Walliams. 
Other titles